Apple CEO Tim Cook testifies in U.S. House antitrust hearing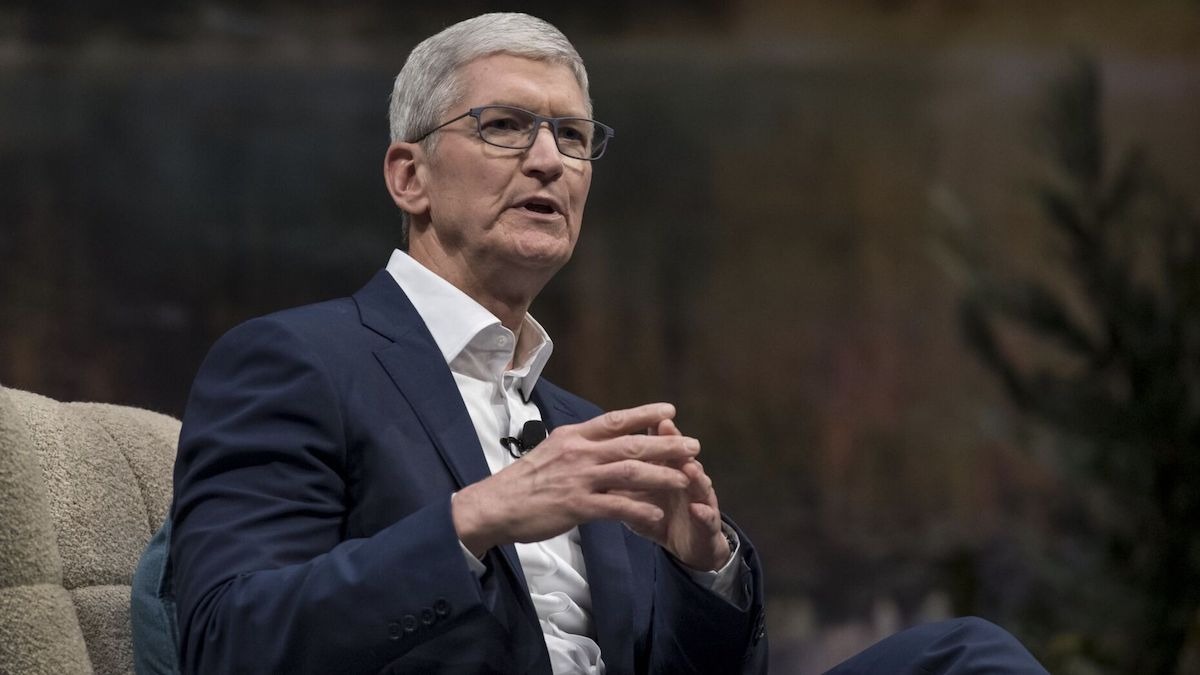 Apple's Tim Cook, as well as other prominent tech CEOs, testified before the U.S. House Antitrust Subcommittee on Wednesday.
The hearing is a culmination of a monthslong investigation into whether or not Apple and other dominant technology juggernauts are leveraging their power to snuff out competition. Back in 2019, the U.S. House Judiciary Committee launched the bipartisan probe.
Cook, in a prepared statement, denied claims that Apple participates in anticompetitive behavior, saying that the Cupertino company does not "have a dominant market share in any market where we do business."
The findings of the House's investigation, backed by the CEO testimonies Wednesday, will be written into a report that the subcommittee may release later in 2020.
Although the House won't take any enforcement action itself, it could make recommendations for legislative or regulatory changes to the market. Additionally, it's likely that the report will be used as further evidence in the argument to break up big tech companies.
Notes of interest from Tim Cook's testimony
As of 12:07 PM Eastern Time, the testimony has not yet started.
Based on Cook's published remarks, it appears that Cook is prepared to fire back at allegations of antitrust behavior
Analysts expect Amazon and Facebook to take most of the heat on Wednesday's testimony.
The president says that he will take action with executive orders, because of "fairness" concerns, if congress does nothing.
It appears that the hearing has been delayed until 1 p.m. Eastern (10 a.m. Pacific)
AAPL's pre-hearing share price is currently at $377.14 on the NASDAQ as of 12:15 p.m. Eastern.
The hearing has officially started just past 1 p.m. Eastern (10 a.m. Pacific)
Tim Cook is giving his opening statement third, after Jeff Bezos and Sundar Pichai.
Cook's opening remarks began with a short statement honoring the late Rep. John Lewis
The Apple executive's opening statement did not deviate much from prepared statements obtained Tuesday by Bloomberg
Rep. Hank Johnson asked Cook about several App Store policies during his line of questioning, including whether Apple just makes up its review guidelines as it goes and whether it favors some developers over others. In response, Cook said that it "treats every developer the same and has open and transparent rules."
During his line of questioning, Rep. Johnson asked what was stopping Apple from raising its cut of in-app purchases to 50%. Cook pointed out that the Cupertino firm has never done that since the App Store launched.
"There is a competition for developers just as there is competition for customers," Cook said. "It's a street fight for market share in the smartphone business."
When asked if Apple has ever retaliated against or bullied developers who have gone public with "frustrations" about the App Store, Cook simply stated no and added that it's "strongly against our company culture."
The majority of the questioning thus far has been directed at Facebook and Google.
During a line of questioning concerning forced labor of Uighur Muslims in China, Cook called the practice "abhorrent" and said Apple will not tolerate its use in the manufacturing of any of its products.
When asked about why Apple removed parent control apps from the App Store in 2019 by Rep. Val Butler Demings, Cook maintained that it was because of child data privacy concerns and the use of mobile device management (MDM) routines by those applications.
The representative also inquired about why a Saudi app called Absher was allowed to remain. Although Cook said he was not familiar with Absher. Although Absher does not use MDM like the parental control apps, Cook was similarly unfamiliar with the app when questioned about it in 2019.
Rep. Lucy McBath hammered down on the removal of parental control apps, and asked Cook if it had to do with Apple's release of Screen Time. Cook reiterated that it was due to the privacy and security of kids using Apple's platforms.
Rep. McBath also alleged that Apple prevented an app from Random House from appearing on the App Store to coerce the book publisher to join its iBooks platform. The Apple executive said it was hard to see that issue in context, since he did not have access to the documentation that Rep. McBath was referencing.
"On a macro basis, the gate to the App Store is very wide," Cook said. "We have 1.7 million apps in it — it's become an economic miracle."
Rep. Johnson asked Facebook's Zuckerberg about its various research initiatives, including consumer data tracking VPNs and apps — such as Onavo — which were pulled from the App Store by Apple.
When asked by Rep. W. Gregory Steube about whether the Chinese government steals technology from the United States, Cook said that he could only speak from first-hand knowledge and that he was not aware of any cases involving Apple.
U.S. House Judiciary Committee Chairman Jerrold Nadler asked Tim Cook whether Apple was "calling up" developers who have switched business models due to COVID-19 and demanding its 15% to 30% cut. Cook said that "we would never do that."
"A pandemic is a tragedy, and it's hurting Americans and people all around the world. We would never take advantage. I believe the cases you are talking about are cases where something has moved to a digital service, which technically does need to go through our commission model," Cook said. "But in both of the cases I am aware of, we are working with the developers."
Chairman Nadler offered Hey as an example of an app that Apple was trying to "extract commissions" from, but mischaracterized the situation as a developer who previously didn't pay Apple a cut.
Cook explained Apple's commission system to Rep. Jamie Raskin. He said that 84% of all apps do not pay Apple a commission because they are free. Of the remaining 16%, developers pay 30% to Apple in the first year of a user's subscription, and 15% in every year thereafter.
Rep. Jim Jordan asks Cook — and the other CEOs — if he is "concerned" about cancel culture. Cook responds by saying that it's important to hear differing viewpoints and form an opinion from there.
Rep. Jordan suggests that the four tech CEOs should speak out against cancel culture. For Apple's part, Jordan offers the company's 1984 Super Bowl ad as a reason why Cook may be inclined to do so.
Rep. Joe Neguse asks whether Apple's prohibiting of copycat apps applies to the company itself, implying that Apple copies ideas from popular apps in the App Store. Cook said he would follow up with the congressman's office.
Cook says Apple will commit to racial and gender diversity within Apple, and adds that he's personally "very" committed to that goal.
Hearing wrapped up at 6:35 p.m. Eastern time (3:35 p.m. Pacific).