Apple CEO Tim Cook to refute App Store criticism in House testimony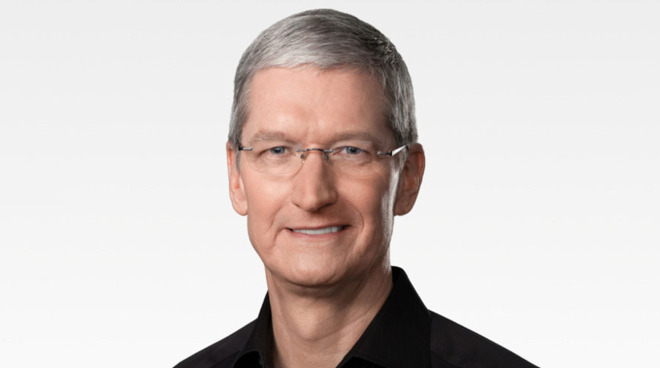 AppleInsider may earn an affiliate commission on purchases made through links on our site.
Apple CEO Tim Cook in a prepared opening statement to be read at a U.S. House antitrust hearing on Wednesday denies that his company participates in anticompetitive behavior, adding that it does "not have a dominant market share in any market where we do business."
Cook plans to position Apple as "uniquely American company" that abides by the rules, according to prepared testimony seen by Bloomberg.
Apple's Cook is expected to be grilled by lawmakers on a number of subjects, including the App Store. Over the past few weeks, a growing chorus of developers has openly criticized the company over its revenue sharing policies, which take 15% or 30% of in-app purchases and store proceeds. Last month, David Cicilline, chair of the U.S. House Subcommittee on Antitrust, called Apple's slice of App Store sales "highway robbery," setting the stage for a bruising debate.
Ahead of Wednesday's hearing, Apple SVP of Worldwide Marketing Phil Schiller defended App Store practices in an interview with Reuters. Cook appears ready to do the same.
"After beginning with 500 apps, today the App Store hosts more than 1.7 million — only 60 of which are Apple software," Cook's testimony reads. "Clearly, if Apple is a gatekeeper, what we have done is open the gate wider. We want to get every app we can on the store, not keep them off."
He adds that the App Store's pricing structure is a more appealing alternative to what previously existed when boxed software was the distribution method of choice. Further, Cook claims the "vast majority of apps on the App Store" supply a 100% revenue share to developers, the report said.
"When the App Store was created, the prevailing distribution options available to software developers at the time did not work well. Brick-and-mortar stores charged high fees and had limited reach. Physical media like CDs had to be shipped and were hard to update," the testimony reads. Cook later adds, "Apple's commissions are comparable or lower than commissions charged by the majority of our competitors. And they are vastly lower than the 50 to 70 percent that software developers paid to distribute their work before we launched the App Store."
Schiller hit on the same points in his interview today.
"In the more than a decade since the App Store debuted, we have never raised the commission or added a single fee. In fact, we have reduced them for subscriptions and exempted additional categories of apps," Cook says. "The App Store evolves with the times, and every change we have made has been in the direction of providing a better experience for our users and a compelling business opportunity for developers."
The chief executive goes on to tout the App Store's contributions to the economy, citing previously reported statistics like the creation of 1.9 million U.S. jobs. Cook also mentions a contracted study that found the App Store facilitated half a trillion dollars in commerce around the world in 2019.
Cook will offer testimony and answer questions alongside Amazon CEO Jeff Bezos, Facebook CEO Mark Zuckerberg and Google CEO Sundar Pichai. The remote congressional hearing is schedule to take place at noon Eastern.
Update: Cook's opening testimony was released by the committee late Tuesday. This article has been updated with information from the official statement.