Mega 16" MacBook Pro sale: up to $600 off every spec, $80 off AppleCare, prices from $2,149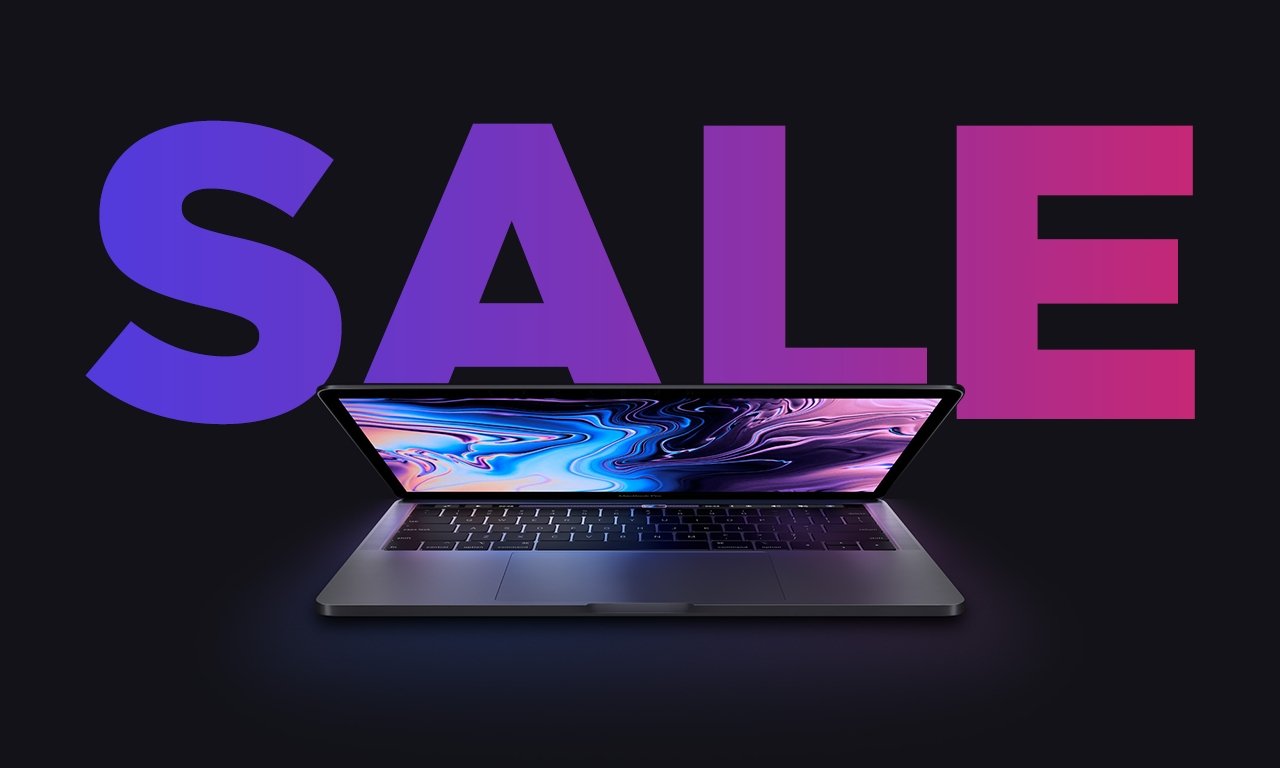 AppleInsider is supported by its audience and may earn commission as an Amazon Associate and affiliate partner on qualifying purchases. These affiliate partnerships do not influence our editorial content.
Month-end deals offer fresh price drops on 16-inch MacBook Pro laptops, with every configuration up to $600 off — in addition to $80 off AppleCare. Prices start at $2,149 for a limited time.
Exclusive MacBook Pro deals
With the code and this special activation link, shoppers can take advantage of the lowest prices on the robust models, including specs with 64GB of RAM and the line's powerful 5600M GPU. Step-by-step activation instructions can be found further down this page.
In addition to coupon savings on the systems themselves, the same APINSIDER code discounts AppleCare to $299, which is $80 off Apple's $379 MSRP.
To check out the lowest prices on every model, visit the AppleInsider 16-inch MacBook Pro Price Guide and look for the configuration options of your choosing. At press time, prices start at $2,149 with the code.
5300M graphics
5500M 4GB graphics
5500M 8GB graphics
5600M graphics
16" MacBook Pro 8C (2.3GHz, 32GB, 1TB, 5600M): $3,599*

($300 off)

16" MacBook Pro 6C (2.6GHz, 64GB, 4TB, 5600M): $4,699*

($500 off)

16" MacBook Pro 8C (2.4GHz, 64GB, 8TB, 5600M): $6,099*

($600 off)

*Price with coupon code using APINSIDER with this activation link.
(*) How to apply the Apple promo code at Adorama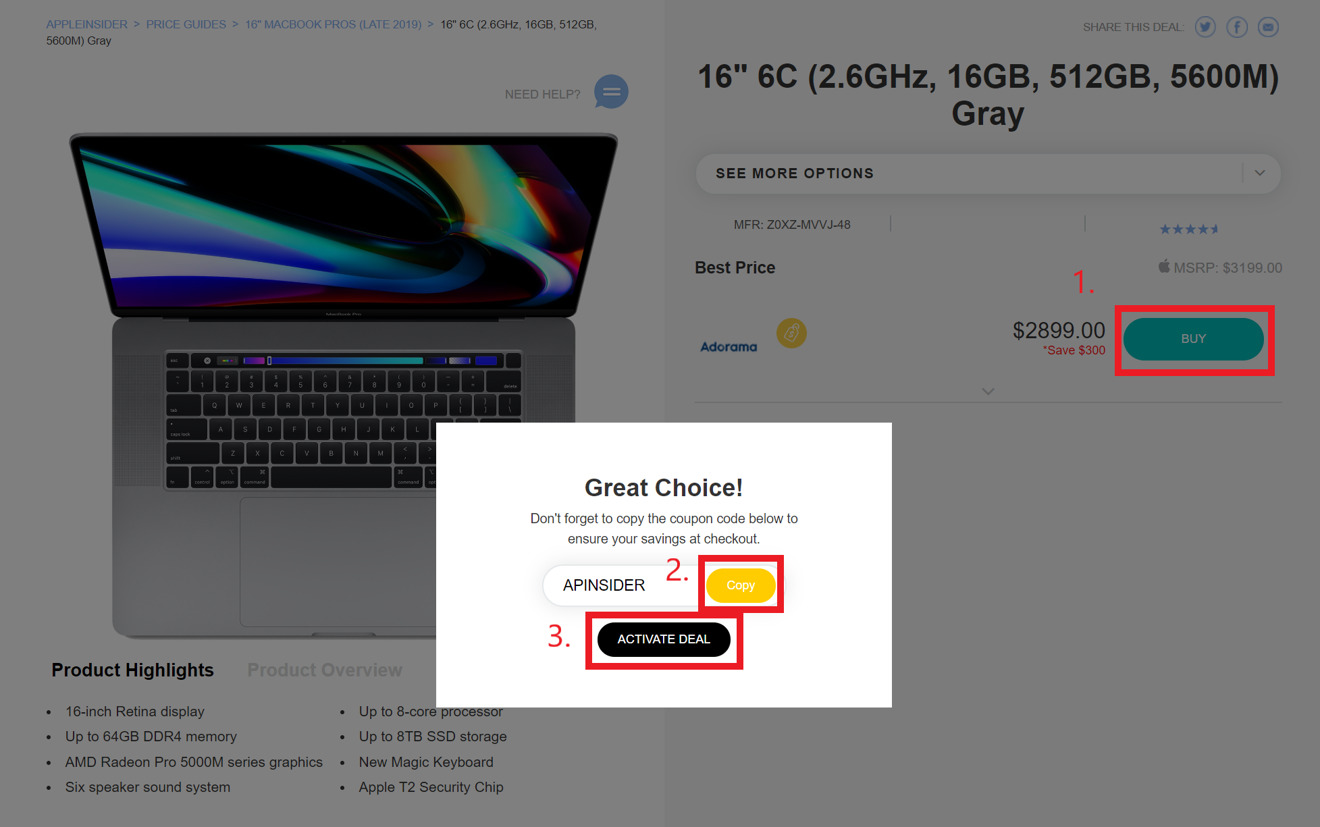 Make sure you're using a browser with cookies enabled that isn't in private mode.
Click on the price link to the desired configuration from this article or the Adorama price links in our Price Guides. You MUST click through our links in the same shopping session that you use our coupon. If you try to save a link for late, the coupon WON'T WORK.
Click the buy button next to the Adorama price. A pop-up box will appear where you can copy the APINSIDER code.
Then click "Activate Deal" to be directed to Adorama's site.
Add the 16-inch MacBook Pro to your cart, and when you're done shopping, begin the checkout process.
Look for a link that says "Do you have a gift card or promo code?" next to the gift icon. Click that to bring up a coupon code field.

Enter the coupon code APINSIDER in the field and click apply. The discount should appear under "Promo Savings" above the order total.
That's it.
As always, if you have any issues, you can reach out to us at

[email protected]

and we'll try and help.
Extra 5% off with Adorama Edge Credit Card
Well-qualified shoppers looking to get the most bang for their buck can also use the Adorama Edge Credit Card to save 5% on MacBook Pro purchases. This card gives you the option to select between no interest financing for 12 months, or the 5% Off Every Day benefit.
For those looking to pay off the balance in full right away, while also enjoying additional savings, the card is a good option. The savings can really add up on a powerful 16-inch MacBook Pro purchase — saving customers anywhere from $105 to $305 on the notebooks. The cash back offer does not apply to gift cards and past purchases, and it excludes taxes and shipping charges. See Adorama.com for terms and conditions.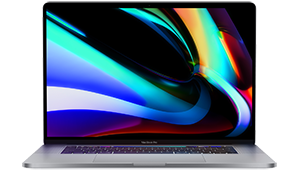 MacBook Pro 16-inch (Late 2019) Prices
AppleInsider may earn commission on products purchased through affiliate links.
---
Configurations
Discount
16" 6C (2.6GHz, 16GB, 512GB, 5300M) Gray

$2,399.00

Coupon

Price with $50 promo code APINSIDER. As always, if you have any issues, you can reach out to us at [email protected] and we'll try and help.

n/a

$399.01
16" 6C (2.6GHz, 16GB, 512GB, 5300M) Silver

$2,399.00

Coupon

Price with $50 promo code APINSIDER. As always, if you have any issues, you can reach out to us at [email protected] and we'll try and help.

n/a

$50.00
16" 8C (2.3GHz, 16GB, 1TB, 5500M 4GB) Gray

$2,799.00

Coupon

Price with $100 promo code APINSIDER. As always, if you have any issues, you can reach out to us at [email protected] and we'll try and help.

$110.00
16" 8C (2.3GHz, 16GB, 1TB, 5500M 4GB) Silver

$2,799.00

Coupon

Price with $59 promo code APINSIDER. As always, if you have any issues, you can reach out to us at [email protected] and we'll try and help.

n/a

n/a

$0.00
16" 6C (2.6GHz, 16GB, 512GB, 5500M 4GB) Gray

$2,499.00

Coupon

Price with $200 promo code APINSIDER. Plus, save $50 on AppleCare with the same code. If you have any issues, reach out to us at [email protected] and we'll try and help.

n/a

n/a

n/a

n/a

$0.00
16" 6C (2.6GHz, 16GB, 512GB, 5500M 4GB) Silver

$2,499.00

Coupon

Price with $180 promo code APINSIDER. As always, if you have any issues, you can reach out to us at [email protected] and we'll try and help.

n/a

n/a

n/a

n/a

$0.00
16" 6C (2.6GHz, 16GB, 512GB, 5500M 8GB) Gray

$2,599.00

Coupon

Price with $200 promo code APINSIDER. Plus, save $50 on AppleCare with the same code. If you have any issues, reach out to us at [email protected] and we'll try and help.

n/a

n/a

n/a

n/a

$0.00
16" 6C (2.6GHz, 16GB, 512GB, 5500M 8GB) Silver

$2,599.00

Coupon

Price with $189 promo code APINSIDER. As always, if you have any issues, you can reach out to us at [email protected] and we'll try and help.

n/a

n/a

n/a

n/a

$0.00
16" 6C (2.6GHz, 16GB, 512GB, 5600M) Gray

$3,199.00

Coupon

Price with $300 promo code APINSIDER. If you have any issues, you can reach out to us at [email protected] and we'll try and help.

n/a

n/a

n/a

n/a

$0.00
16" 6C (2.6GHz, 16GB, 512GB, 5600M) Silver

$3,199.00

Coupon

Price with $300 promo code APINSIDER. If you have any issues, you can reach out to us at [email protected] and we'll try and help.

n/a

n/a

n/a

n/a

$0.00
16" 6C (2.6GHz, 16GB, 1TB, 5300M) Gray

$2,599.00

Coupon

Price with $200 promo code APINSIDER. Plus, save $50 on AppleCare with the same code. If you have any issues, reach out to us at [email protected] and we'll try and help.

n/a

n/a

n/a

n/a

$0.00
16" 6C (2.6GHz, 16GB, 1TB, 5300M) Silver

$2,599.00

Coupon

Price with $189 promo code APINSIDER. Add AppleCare for $299 ($80 off) with the same code! As always, if you have any issues, you can reach out to us at [email protected] and we'll try and help.

n/a

n/a

n/a

n/a

$0.00
16" 6C (2.6GHz, 16GB, 1TB, 5500M 4GB) Gray

$2,699.00

Coupon

Price with $200 promo code APINSIDER. As always, if you have any issues, you can reach out to us at [email protected] and we'll try and help.

n/a

n/a

n/a

n/a

$0.00
16" 6C (2.6GHz, 16GB, 1TB, 5500M 4GB) Silver

$2,699.00

Coupon

Price with $200 promo code APINSIDER. As always, if you have any issues, you can reach out to us at [email protected] and we'll try and help.

n/a

n/a

n/a

n/a

$0.00
16" 6C (2.6GHz, 16GB, 1TB, 5500M 8GB) Gray

$2,799.00

Coupon

Price with $220 promo code APINSIDER. Add AppleCare for $299 ($80 off) with the same code! As always, if you have any issues, you can reach out to us at [email protected] and we'll try and help.

n/a

n/a

n/a

n/a

$0.00
16" 6C (2.6GHz, 16GB, 1TB, 5500M 8GB) Silver

$2,799.00

Coupon

Price with $220 promo code APINSIDER. Add AppleCare for $299 ($80 off) with the same code! As always, if you have any issues, you can reach out to us at [email protected] and we'll try and help.

n/a

n/a

n/a

n/a

$0.00
16" 6C (2.6GHz, 16GB, 1TB, 5600M) Gray

$3,399.00

Coupon

Price with $300 promo code APINSIDER. If you have any issues, you can reach out to us at [email protected] and we'll try and help.

n/a

n/a

n/a

n/a

$0.00
16" 6C (2.6GHz, 16GB, 1TB, 5600M) Silver

$3,399.00

Coupon

Price with $300 promo code APINSIDER. If you have any issues, you can reach out to us at [email protected] and we'll try and help.

n/a

n/a

n/a

n/a

$0.00
16" 6C (2.6GHz, 16GB, 2TB, 5300M) Gray

$2,999.00

Coupon

Price with $240 promo code APINSIDER. Plus, save $70 on AppleCare with the same code. As always, if you have any issues, you can reach out to us at [email protected] and we'll try and help.

n/a

n/a

n/a

n/a

$0.00
16" 6C (2.6GHz, 16GB, 2TB, 5300M) Silver

$2,999.00

Coupon

Price with $220 promo code APINSIDER. Add AppleCare for $299 ($80 off) with the same code! As always, if you have any issues, you can reach out to us at [email protected] and we'll try and help.

n/a

n/a

n/a

n/a

$0.00
16" 6C (2.6GHz, 16GB, 2TB, 5500M 4GB) Gray

$3,099.00

Coupon

Price with $240 promo code APINSIDER. Plus, save $70 on AppleCare with the same code. As always, if you have any issues, you can reach out to us at [email protected] and we'll try and help.

n/a

n/a

n/a

n/a

$0.00
16" 6C (2.6GHz, 16GB, 2TB, 5500M 4GB) Silver

$3,099.00

Coupon

Price with $240 promo code APINSIDER. Plus, save $70 on AppleCare with the same code. As always, if you have any issues, you can reach out to us at [email protected] and we'll try and help.

n/a

n/a

n/a

n/a

$0.00
16" 6C (2.6GHz, 16GB, 2TB, 5500M 8GB) Gray

$3,199.00

Coupon

Price with $250 promo code APINSIDER. As always, if you have any issues, you can reach out to us at [email protected] and we'll try and help.

n/a

n/a

n/a

n/a

$0.00
16" 6C (2.6GHz, 16GB, 2TB, 5500M 8GB) Silver

$3,199.00

Coupon

Price with $250 promo code APINSIDER. As always, if you have any issues, you can reach out to us at [email protected] and we'll try and help.

n/a

n/a

n/a

n/a

$0.00
16" 6C (2.6GHz, 16GB, 2TB, 5600M) Gray

$3,799.00

Coupon

Price with $300 promo code APINSIDER. If you have any issues, you can reach out to us at [email protected] and we'll try and help.

n/a

n/a

n/a

n/a

$0.00
16" 6C (2.6GHz, 16GB, 2TB, 5600M) Silver

$3,799.00

Coupon

Price with $300 promo code APINSIDER. If you have any issues, you can reach out to us at [email protected] and we'll try and help.

n/a

n/a

n/a

n/a

$0.00
16" 6C (2.6GHz, 16GB, 4TB, 5300M) Gray

$3,599.00

Coupon

Price with $280 promo code APINSIDER. Plus, save $70 on AppleCare with the same code. As always, if you have any issues, you can reach out to us at [email protected] and we'll try and help.

n/a

n/a

n/a

n/a

$0.00
16" 6C (2.6GHz, 16GB, 4TB, 5300M) Silver

$3,599.00

Coupon

Price with $280 promo code APINSIDER. Plus, save $70 on AppleCare with the same code. As always, if you have any issues, you can reach out to us at [email protected] and we'll try and help.

n/a

n/a

n/a

n/a

$0.00
16" 6C (2.6GHz, 16GB, 4TB, 5500M 4GB) Gray

$3,699.00

Coupon

Price with $300 promo code APINSIDER. If you have any issues, you can reach out to us at [email protected] and we'll try and help.

n/a

n/a

n/a

n/a

$0.00
16" 6C (2.6GHz, 16GB, 4TB, 5500M 4GB) Silver

$3,699.00

Coupon

Price with $200 promo code APINSIDER. As always, if you have any issues, you can reach out to us at [email protected] and we'll try and help.

n/a

n/a

n/a

n/a

$0.00
16" 6C (2.6GHz, 16GB, 4TB, 5500M 8GB) Gray

$3,799.00

Coupon

Price with $300 promo code APINSIDER. If you have any issues, you can reach out to us at [email protected] and we'll try and help.

n/a

n/a

n/a

n/a

$0.00
16" 6C (2.6GHz, 16GB, 4TB, 5500M 8GB) Silver

$3,799.00

Coupon

Price with $200 promo code APINSIDER. As always, if you have any issues, you can reach out to us at [email protected] and we'll try and help.

n/a

n/a

n/a

n/a

$0.00
16" 6C (2.6GHz, 16GB, 4TB, 5600M) Gray

$4,399.00

Coupon

Price with $400 promo code APINSIDER. Add AppleCare for $299 ($80 off) with the same code! As always, if you have any issues, you can reach out to us at [email protected] and we'll try and help.

n/a

n/a

n/a

n/a

$0.00
16" 6C (2.6GHz, 16GB, 4TB, 5600M) Silver

$4,399.00

Coupon

Price with $400 promo code APINSIDER. Add AppleCare for $299 ($80 off) with the same code! As always, if you have any issues, you can reach out to us at [email protected] and we'll try and help.

n/a

n/a

n/a

n/a

$0.00
16" 6C (2.6GHz, 16GB, 8TB, 5300M) Gray

$4,799.00

Coupon

Price with $400 promo code APINSIDER. Add AppleCare for $299 with same code ($80 off retail). As always, if you have any issues, you can reach out to us at [email protected] and we'll try and help.

n/a

n/a

n/a

n/a

$0.00
16" 6C (2.6GHz, 16GB, 8TB, 5300M) Silver

$4,799.00

Coupon

Price with $349 promo code APINSIDER. Add AppleCare for $299 ($80 off) with the same code! As always, if you have any issues, you can reach out to us at [email protected] and we'll try and help.

n/a

n/a

n/a

n/a

$0.00
16" 6C (2.6GHz, 16GB, 8TB, 5500M 4GB) Gray

$4,899.00

Coupon

Price with $400 promo code APINSIDER. Add AppleCare for $299 with same code ($80 off retail). As always, if you have any issues, you can reach out to us at [email protected] and we'll try and help.

n/a

n/a

n/a

n/a

$0.00
16" 6C (2.6GHz, 16GB, 8TB, 5500M 4GB) Silver

$4,899.00

Coupon

Price with $300 promo code APINSIDER. If you have any issues, you can reach out to us at [email protected] and we'll try and help.

n/a

n/a

n/a

n/a

$0.00
16" 6C (2.6GHz, 16GB, 8TB, 5500M 8GB) Gray

$4,999.00

Coupon

Price with $400 promo code APINSIDER. Add AppleCare for $299 with same code ($80 off retail). As always, if you have any issues, you can reach out to us at [email protected] and we'll try and help.

n/a

n/a

n/a

n/a

$0.00
16" 6C (2.6GHz, 16GB, 8TB, 5500M 8GB) Silver

$4,999.00

Coupon

Price with $200 promo code APINSIDER. As always, if you have any issues, you can reach out to us at [email protected] and we'll try and help.

n/a

n/a

n/a

n/a

$0.00
16" 6C (2.6GHz, 16GB, 8TB, 5600M) Silver

$5,599.00

Coupon

Price with $500 promo code APINSIDER. Add AppleCare for $299 ($80 off) with the same code! As always, if you have any issues, you can reach out to us at [email protected] and we'll try and help.

n/a

n/a

n/a

n/a

$0.00
16" 6C (2.6GHz, 16GB, 8TB, 5600M) Gray

$5,599.00

Coupon

Price with $500 promo code APINSIDER. Add AppleCare for $299 ($80 off) with the same code! As always, if you have any issues, you can reach out to us at [email protected] and we'll try and help.

n/a

n/a

n/a

n/a

$0.00
16" 6C (2.6GHz, 32GB, 512GB, 5300M) Gray

$2,799.00

Coupon

Price with $100 promo code APINSIDER. As always, if you have any issues, you can reach out to us at [email protected] and we'll try and help.

n/a

n/a

n/a

n/a

$0.00
16" 6C (2.6GHz, 32GB, 512GB, 5300M) Silver

$2,799.00

Coupon

Price with $300 promo code APINSIDER. If you have any issues, you can reach out to us at [email protected] and we'll try and help.

n/a

n/a

n/a

n/a

$0.00
16" 6C (2.6GHz, 32GB, 512GB, 5500M 4GB) Gray

$2,899.00

Coupon

Price with $224 promo code APINSIDER. Add AppleCare for $299 ($80 off) with the same code! As always, if you have any issues, you can reach out to us at [email protected] and we'll try and help.

n/a

n/a

n/a

n/a

$0.00
16" 6C (2.6GHz, 32GB, 512GB, 5500M 4GB) Silver

$2,899.00

Coupon

Price with $150 promo code APINSIDER. Add AppleCare for $299 with same code ($80 off retail). As always, if you have any issues, you can reach out to us at [email protected] and we'll try and help.

n/a

n/a

n/a

n/a

$0.00
16" 6C (2.6GHz, 32GB, 512GB, 5500M 8GB) Gray

$2,999.00

Coupon

Price with $250 promo code APINSIDER. As always, if you have any issues, you can reach out to us at [email protected] and we'll try and help.

n/a

n/a

n/a

n/a

$0.00
16" 6C (2.6GHz, 32GB, 512GB, 5500M 8GB) Silver

$2,999.00

Coupon

Price with $150 promo code APINSIDER. Add AppleCare for $299 with same code ($80 off retail). As always, if you have any issues, you can reach out to us at [email protected] and we'll try and help.

n/a

n/a

n/a

n/a

$0.00
16" 6C (2.6GHz, 32GB, 512GB, 5600M) Gray

$3,599.00

Coupon

Price with $300 promo code APINSIDER. If you have any issues, you can reach out to us at [email protected] and we'll try and help.

n/a

n/a

n/a

n/a

$0.00
16" 6C (2.6GHz, 32GB, 512GB, 5600M) Silver

$3,599.00

Coupon

Price with $300 promo code APINSIDER. If you have any issues, you can reach out to us at [email protected] and we'll try and help.

n/a

n/a

n/a

n/a

$0.00
16" 6C (2.6GHz, 32GB, 1TB, 5300M) Gray

$2,999.00

Coupon

Price with $224 promo code APINSIDER. Add AppleCare for $299 ($80 off) with the same code! As always, if you have any issues, you can reach out to us at [email protected] and we'll try and help.

n/a

n/a

n/a

n/a

$0.00
16" 6C (2.6GHz, 32GB, 1TB, 5300M) Silver

$2,999.00

Coupon

Price with $224 promo code APINSIDER. Add AppleCare for $299 ($80 off) with the same code! As always, if you have any issues, you can reach out to us at [email protected] and we'll try and help.

n/a

n/a

n/a

n/a

$0.00
16" 6C (2.6GHz, 32GB, 1TB, 5500M 4GB) Gray

$3,099.00

Coupon

Price with $250 promo code APINSIDER. As always, if you have any issues, you can reach out to us at [email protected] and we'll try and help.

n/a

n/a

n/a

n/a

$0.00
16" 6C (2.6GHz, 32GB, 1TB, 5500M 4GB) Silver

$3,099.00

Coupon

Price with $200 promo code APINSIDER. As always, if you have any issues, you can reach out to us at [email protected] and we'll try and help.

n/a

n/a

n/a

n/a

$0.00
16" 6C (2.6GHz, 32GB, 1TB, 5500M 8GB) Gray

$3,199.00

Coupon

Price with $250 promo code APINSIDER. As always, if you have any issues, you can reach out to us at [email protected] and we'll try and help.

n/a

n/a

n/a

n/a

$0.00
16" 6C (2.6GHz, 32GB, 1TB, 5500M 8GB) Silver

$3,199.00

Coupon

Price with $200 promo code APINSIDER. As always, if you have any issues, you can reach out to us at [email protected] and we'll try and help.

n/a

n/a

n/a

n/a

$0.00
16" 6C (2.6GHz, 32GB, 1TB, 5600M) Gray

$3,799.00

Coupon

Price with $300 promo code APINSIDER. If you have any issues, you can reach out to us at [email protected] and we'll try and help.

n/a

n/a

n/a

n/a

$0.00
16" 6C (2.6GHz, 32GB, 1TB, 5600M) Silver

$3,799.00

Coupon

Price with $300 promo code APINSIDER. If you have any issues, you can reach out to us at [email protected] and we'll try and help.

n/a

n/a

n/a

n/a

$0.00
16" 6C (2.6GHz, 32GB, 2TB, 5300M) Gray

$3,399.00

Coupon

Price with $249 promo code APINSIDER. As always, if you have any issues, you can reach out to us at [email protected] and we'll try and help.

n/a

n/a

n/a

n/a

$0.00
16" 6C (2.6GHz, 32GB, 2TB, 5300M) Silver

$3,399.00

Coupon

Price with $249 promo code APINSIDER. As always, if you have any issues, you can reach out to us at [email protected] and we'll try and help.

n/a

n/a

n/a

n/a

$0.00
16" 6C (2.6GHz, 32GB, 2TB, 5500M 4GB) Gray

$3,499.00

Coupon

Price with $274 promo code APINSIDER. Plus, save $70 on AppleCare with the same code. If you have any issues, you can reach out to us at [email protected] and we'll try and help.

n/a

n/a

n/a

n/a

$0.00
16" 6C (2.6GHz, 32GB, 2TB, 5500M 4GB) Silver

$3,499.00

Coupon

Price with $200 promo code APINSIDER. As always, if you have any issues, you can reach out to us at [email protected] and we'll try and help.

n/a

n/a

n/a

n/a

$0.00
16" 6C (2.6GHz, 32GB, 2TB, 5500M 8GB) Gray

$3,599.00

Coupon

Price with $300 promo code APINSIDER. If you have any issues, you can reach out to us at [email protected] and we'll try and help.

n/a

n/a

n/a

n/a

$0.00
16" 6C (2.6GHz, 32GB, 2TB, 5500M 8GB) Silver

$3,599.00

Coupon

Price with $200 promo code APINSIDER. As always, if you have any issues, you can reach out to us at [email protected] and we'll try and help.

n/a

n/a

n/a

n/a

$0.00
16" 6C (2.6GHz, 32GB, 2TB, 5600M) Gray

$4,199.00

Coupon

Price with $400 promo code APINSIDER. Add AppleCare for $299 ($80 off) with the same code! As always, if you have any issues, you can reach out to us at [email protected] and we'll try and help.

n/a

n/a

n/a

n/a

$0.00
16" 6C (2.6GHz, 32GB, 2TB, 5600M) Silver

$4,199.00

Coupon

Price with $400 promo code APINSIDER. Add AppleCare for $299 ($80 off) with the same code! As always, if you have any issues, you can reach out to us at [email protected] and we'll try and help.

n/a

n/a

n/a

n/a

$0.00
16" 6C (2.6GHz, 32GB, 4TB, 5300M) Gray

$3,999.00

Coupon

Price with $300 promo code APINSIDER. If you have any issues, you can reach out to us at [email protected] and we'll try and help.

n/a

n/a

n/a

n/a

$0.00
16" 6C (2.6GHz, 32GB, 4TB, 5300M) Silver

$3,999.00

Coupon

Price with $200 promo code APINSIDER. As always, if you have any issues, you can reach out to us at [email protected] and we'll try and help.

n/a

n/a

n/a

n/a

$0.00
16" 6C (2.6GHz, 32GB, 4TB, 5500M 4GB) Gray

$4,099.00

Coupon

Price with $300 promo code APINSIDER. If you have any issues, you can reach out to us at [email protected] and we'll try and help.

n/a

n/a

n/a

n/a

$0.00
16" 6C (2.6GHz, 32GB, 4TB, 5500M 4GB) Silver

$4,099.00

Coupon

Price with $300 promo code APINSIDER. If you have any issues, you can reach out to us at [email protected] and we'll try and help.

n/a

n/a

n/a

n/a

$0.00
16" 6C (2.6GHz, 32GB, 4TB, 5500M 8GB) Gray

$4,199.00

Coupon

Price with $300 promo code APINSIDER. If you have any issues, you can reach out to us at [email protected] and we'll try and help.

n/a

n/a

n/a

n/a

$0.00
16" 6C (2.6GHz, 32GB, 4TB, 5500M 8GB) Silver

$4,199.00

Coupon

Price with $300 promo code APINSIDER. If you have any issues, you can reach out to us at [email protected] and we'll try and help.

n/a

n/a

n/a

n/a

$0.00
16" 6C (2.6GHz, 32GB, 4TB, 5600M) Gray

$4,799.00

Coupon

Price with $400 promo code APINSIDER. Add AppleCare for $299 ($80 off) with the same code! As always, if you have any issues, you can reach out to us at [email protected] and we'll try and help.

n/a

n/a

n/a

n/a

$0.00
16" 6C (2.6GHz, 32GB, 4TB, 5600M) Silver

$4,799.00

Coupon

Price with $400 promo code APINSIDER. Add AppleCare for $299 ($80 off) with the same code! As always, if you have any issues, you can reach out to us at [email protected] and we'll try and help.

n/a

n/a

n/a

n/a

$0.00
16" 6C (2.6GHz, 32GB, 8TB, 5300M) Gray

$5,199.00

Coupon

Price with $400 promo code APINSIDER. Add AppleCare for $299 ($80 off) with the same code! As always, if you have any issues, you can reach out to us at [email protected] and we'll try and help.

n/a

n/a

n/a

n/a

$0.00
16" 6C (2.6GHz, 32GB, 8TB, 5300M) Silver

$5,199.00

Coupon

Price with $400 promo code APINSIDER. Add AppleCare for $299 ($80 off) with the same code! As always, if you have any issues, you can reach out to us at [email protected] and we'll try and help.

n/a

n/a

n/a

n/a

$0.00
16" 6C (2.6GHz, 32GB, 8TB, 5500M 4GB) Silver

$5,299.00

Coupon

Price with $300 promo code APINSIDER. If you have any issues, you can reach out to us at [email protected] and we'll try and help.

n/a

n/a

n/a

n/a

$0.00
16" 6C (2.6GHz, 32GB, 8TB, 5500M 4GB) Gray

$5,299.00

Coupon

Price with $400 promo code APINSIDER. Add AppleCare for $299 with same code ($80 off retail). As always, if you have any issues, you can reach out to us at [email protected] and we'll try and help.

n/a

n/a

n/a

n/a

$0.00
16" 6C (2.6GHz, 32GB, 8TB, 5500M 8GB) Gray

$5,399.00

Coupon

Price with $450 promo code APINSIDER. Plus, save $70 on AppleCare with the same code. If you have any issues, you can reach out to us at [email protected] and we'll try and help.

n/a

n/a

n/a

n/a

$0.00
16" 6C (2.6GHz, 32GB, 8TB, 5500M 8GB) Silver

$5,399.00

Coupon

Price with $300 promo code APINSIDER. If you have any issues, you can reach out to us at [email protected] and we'll try and help.

n/a

n/a

n/a

n/a

$0.00
16" 6C (2.6GHz, 32GB, 8TB, 5600M) Gray

$5,999.00

Coupon

Price with $500 promo code APINSIDER. Add AppleCare for $299 ($80 off) with the same code! As always, if you have any issues, you can reach out to us at [email protected] and we'll try and help.

n/a

n/a

n/a

n/a

$0.00
16" 6C (2.6GHz, 32GB, 8TB, 5600M) Silver

$5,999.00

Coupon

Price with $500 promo code APINSIDER. Add AppleCare for $299 ($80 off) with the same code! As always, if you have any issues, you can reach out to us at [email protected] and we'll try and help.

n/a

n/a

n/a

n/a

$0.00
16" 6C (2.6GHz, 64GB, 512GB, 5300M) Gray

$3,199.00

Coupon

Price with $234 promo code APINSIDER. Add AppleCare for $299 ($80 off) with the same code! As always, if you have any issues, you can reach out to us at [email protected] and we'll try and help.

n/a

n/a

n/a

n/a

$0.00
16" 6C (2.6GHz, 64GB, 512GB, 5300M) Silver

$3,199.00

Coupon

Price with $234 promo code APINSIDER. Add AppleCare for $299 ($80 off) with the same code! As always, if you have any issues, you can reach out to us at [email protected] and we'll try and help.

n/a

n/a

n/a

n/a

$0.00
16" 6C (2.6GHz, 64GB, 512GB, 5500M 4GB) Gray

$3,299.00

Coupon

Price with $250 promo code APINSIDER. As always, if you have any issues, you can reach out to us at [email protected] and we'll try and help.

n/a

n/a

n/a

n/a

$0.00
16" 6C (2.6GHz, 64GB, 512GB, 5500M 4GB) Silver

$3,299.00

Coupon

Price with $200 promo code APINSIDER. As always, if you have any issues, you can reach out to us at [email protected] and we'll try and help.

n/a

n/a

n/a

n/a

$0.00
16" 6C (2.6GHz, 64GB, 512GB, 5500M 8GB) Gray

$3,399.00

Coupon

Price with $274 promo code APINSIDER. Plus, save $70 on AppleCare with the same code. If you have any issues, you can reach out to us at [email protected] and we'll try and help.

n/a

n/a

n/a

n/a

$0.00
16" 6C (2.6GHz, 64GB, 512GB, 5500M 8GB) Silver

$3,399.00

Coupon

Price with $200 promo code APINSIDER. As always, if you have any issues, you can reach out to us at [email protected] and we'll try and help.

n/a

n/a

n/a

n/a

$0.00
16" 6C (2.6GHz, 64GB, 512GB, 5600M) Gray

$3,999.00

Coupon

Price with $300 promo code APINSIDER. If you have any issues, you can reach out to us at de[email protected] and we'll try and help.

n/a

n/a

n/a

n/a

$0.00
16" 6C (2.6GHz, 64GB, 512GB, 5600M) Silver

$3,999.00

Coupon

Price with $300 promo code APINSIDER. If you have any issues, you can reach out to us at [email protected] and we'll try and help.

n/a

n/a

n/a

n/a

$0.00
16" 6C (2.6GHz, 64GB, 1TB, 5300M) Gray

$3,399.00

Coupon

Price with $200 promo code APINSIDER. As always, if you have any issues, you can reach out to us at [email protected] and we'll try and help.

n/a

n/a

n/a

n/a

$0.00
16" 6C (2.6GHz, 64GB, 1TB, 5300M) Silver

$3,399.00

Coupon

Price with $200 promo code APINSIDER. As always, if you have any issues, you can reach out to us at [email protected] and we'll try and help.

n/a

n/a

n/a

n/a

$0.00
16" 6C (2.6GHz, 64GB, 1TB, 5500M 4GB) Gray

$3,499.00

Coupon

Price with $274 promo code APINSIDER. Plus, save $70 on AppleCare with the same code. If you have any issues, you can reach out to us at [email protected] and we'll try and help.

n/a

n/a

n/a

n/a

$0.00
16" 6C (2.6GHz, 64GB, 1TB, 5500M 4GB) Silver

$3,499.00

Coupon

Price with $200 promo code APINSIDER. As always, if you have any issues, you can reach out to us at [email protected] and we'll try and help.

n/a

n/a

n/a

n/a

$0.00
16" 6C (2.6GHz, 64GB, 1TB, 5500M 8GB) Gray

$3,599.00

Coupon

Price with $300 promo code APINSIDER. If you have any issues, you can reach out to us at [email protected] and we'll try and help.

n/a

n/a

n/a

n/a

$0.00
16" 6C (2.6GHz, 64GB, 1TB, 5500M 8GB) Silver

$3,599.00

Coupon

Price with $200 promo code APINSIDER. As always, if you have any issues, you can reach out to us at [email protected] and we'll try and help.

n/a

n/a

n/a

n/a

$0.00
16" 6C (2.6GHz, 64GB, 1TB, 5600M) Gray

$4,199.00

Coupon

Price with $400 promo code APINSIDER. Add AppleCare for $299 ($80 off) with the same code! As always, if you have any issues, you can reach out to us at [email protected] and we'll try and help.

n/a

n/a

n/a

n/a

$0.00
16" 6C (2.6GHz, 64GB, 1TB, 5600M) Silver

$4,199.00

Coupon

Price with $400 promo code APINSIDER. Add AppleCare for $299 ($80 off) with the same code! As always, if you have any issues, you can reach out to us at [email protected] and we'll try and help.

n/a

n/a

n/a

n/a

$0.00
16" 6C (2.6GHz, 64GB, 2TB, 5300M) Gray

$3,799.00

Coupon

Price with $300 promo code APINSIDER. If you have any issues, you can reach out to us at [email protected] and we'll try and help.

n/a

n/a

n/a

n/a

$0.00
16" 6C (2.6GHz, 64GB, 2TB, 5300M) Silver

$3,799.00

Coupon

Price with $200 promo code APINSIDER. As always, if you have any issues, you can reach out to us at [email protected] and we'll try and help.

n/a

n/a

n/a

n/a

$0.00
16" 6C (2.6GHz, 64GB, 2TB, 5500M 4GB) Gray

$3,899.00

Coupon

Price with $200 promo code APINSIDER. As always, if you have any issues, you can reach out to us at [email protected] and we'll try and help.

n/a

n/a

n/a

n/a

$0.00
16" 6C (2.6GHz, 64GB, 2TB, 5500M 4GB) Silver

$3,899.00

Coupon

Price with $200 promo code APINSIDER. As always, if you have any issues, you can reach out to us at [email protected] and we'll try and help.

n/a

n/a

n/a

n/a

$0.00
16" 6C (2.6GHz, 64GB, 2TB, 5500M 8GB) Gray

$3,999.00

Coupon

Price with $300 promo code APINSIDER. If you have any issues, you can reach out to us at [email protected] and we'll try and help.

n/a

n/a

n/a

n/a

$0.00
16" 6C (2.6GHz, 64GB, 2TB, 5500M 8GB) Silver

$3,999.00

Coupon

Price with $200 promo code APINSIDER. As always, if you have any issues, you can reach out to us at [email protected] and we'll try and help.

n/a

n/a

n/a

n/a

$0.00
16" 6C (2.6GHz, 64GB, 2TB, 5600M) Gray

$4,599.00

Coupon

Price with $400 promo code APINSIDER. Add AppleCare for $299 ($80 off) with the same code! As always, if you have any issues, you can reach out to us at [email protected] and we'll try and help.

n/a

n/a

n/a

n/a

$0.00
16" 6C (2.6GHz, 64GB, 2TB, 5600M) Silver

$4,599.00

Coupon

Price with $400 promo code APINSIDER. Add AppleCare for $299 ($80 off) with the same code! As always, if you have any issues, you can reach out to us at [email protected] and we'll try and help.

n/a

n/a

n/a

n/a

$0.00
16" 6C (2.6GHz, 64GB, 4TB, 5300M) Gray

$4,399.00

Coupon

Price with $350 promo code APINSIDER. Plus, save $70 on AppleCare with the same code. If you have any issues, you can reach out to us at [email protected] and we'll try and help.

n/a

n/a

n/a

n/a

$0.00
16" 6C (2.6GHz, 64GB, 4TB, 5300M) Silver

$4,399.00

Coupon

Price with $300 promo code APINSIDER. If you have any issues, you can reach out to us at [email protected] and we'll try and help.

n/a

n/a

n/a

n/a

$0.00
16" 6C (2.6GHz, 64GB, 4TB, 5500M 4GB) Gray

$4,499.00

Coupon

Price with $350 promo code APINSIDER. Plus, save $70 on AppleCare with the same code. If you have any issues, you can reach out to us at [email protected] and we'll try and help.

n/a

n/a

n/a

n/a

$0.00
16" 6C (2.6GHz, 64GB, 4TB, 5500M 4GB) Silver

$4,499.00

Coupon

Price with $300 promo code APINSIDER. If you have any issues, you can reach out to us at [email protected] and we'll try and help.

n/a

n/a

n/a

n/a

$0.00
16" 6C (2.6GHz, 64GB, 4TB, 5500M 8GB) Gray

$4,599.00

Coupon

Price with $350 promo code APINSIDER. Plus, save $70 on AppleCare with the same code. If you have any issues, you can reach out to us at [email protected] and we'll try and help.

n/a

n/a

n/a

n/a

$0.00
16" 6C (2.6GHz, 64GB, 4TB, 5500M 8GB) Silver

$4,599.00

Coupon

Price with $300 promo code APINSIDER. If you have any issues, you can reach out to us at [email protected] and we'll try and help.

n/a

n/a

n/a

n/a

$0.00
16" 6C (2.6GHz, 64GB, 4TB, 5600M) Gray

$5,199.00

Coupon

Price with $500 promo code APINSIDER. Add AppleCare for $299 ($80 off) with the same code! As always, if you have any issues, you can reach out to us at [email protected] and we'll try and help.

n/a

n/a

n/a

n/a

$0.00
16" 6C (2.6GHz, 64GB, 4TB, 5600M) Silver

$5,199.00

Coupon

Price with $500 promo code APINSIDER. Add AppleCare for $299 ($80 off) with the same code! As always, if you have any issues, you can reach out to us at [email protected] and we'll try and help.

n/a

n/a

n/a

n/a

$0.00
16" 6C (2.6GHz, 64GB, 8TB, 5300M) Gray

$5,599.00

Coupon

Price with $450 promo code APINSIDER. Plus, save $70 on AppleCare with the same code. If you have any issues, you can reach out to us at [email protected] and we'll try and help.

n/a

n/a

n/a

n/a

$0.00
16" 6C (2.6GHz, 64GB, 8TB, 5300M) Silver

$5,599.00

Coupon

Price with $300 promo code APINSIDER. If you have any issues, you can reach out to us at [email protected] and we'll try and help.

n/a

n/a

n/a

n/a

$0.00
16" 6C (2.6GHz, 64GB, 8TB, 5500M 4GB) Gray

$5,699.00

Coupon

Price with $450 promo code APINSIDER. Plus, save $70 on AppleCare with the same code. If you have any issues, you can reach out to us at [email protected] and we'll try and help.

n/a

n/a

n/a

n/a

$0.00
16" 6C (2.6GHz, 64GB, 8TB, 5500M 4GB) Silver

$5,699.00

Coupon

Price with $300 promo code APINSIDER. If you have any issues, you can reach out to us at [email protected] and we'll try and help.

n/a

n/a

n/a

n/a

$0.00
16" 6C (2.6GHz, 64GB, 8TB, 5500M 8GB) Gray

$5,799.00

Coupon

Price with $450 promo code APINSIDER. Plus, save $70 on AppleCare with the same code. If you have any issues, you can reach out to us at [email protected] and we'll try and help.

n/a

n/a

n/a

n/a

$0.00
16" 6C (2.6GHz, 64GB, 8TB, 5500M 8GB) Silver

$5,799.00

Coupon

Price with $300 promo code APINSIDER. If you have any issues, you can reach out to us at [email protected] and we'll try and help.

n/a

n/a

n/a

n/a

$0.00
16" 6C (2.6GHz, 64GB, 8TB, 5600M) Gray

$6,399.00

Coupon

Price with $600 promo code APINSIDER. As always, if you have any issues, you can reach out to us at [email protected] and we'll try and help.

n/a

n/a

n/a

n/a

$0.00
16" 6C (2.6GHz, 64GB, 8TB, 5600M) Silver

$6,399.00

Coupon

Price with $600 promo code APINSIDER. As always, if you have any issues, you can reach out to us at [email protected] and we'll try and help.

n/a

n/a

n/a

n/a

$0.00
16" 8C (2.3GHz, 16GB, 1TB, 5500M 8GB) Gray

$2,899.00

Coupon

Price with $150 promo code APINSIDER. Add AppleCare for $299 with same code ($80 off retail). As always, if you have any issues, you can reach out to us at [email protected] and we'll try and help.

n/a

n/a

n/a

$0.00
16" 8C (2.3GHz, 16GB, 1TB, 5500M 8GB) Silver

$2,899.00

Coupon

Price with $150 promo code APINSIDER. Add AppleCare for $299 with same code ($80 off retail). As always, if you have any issues, you can reach out to us at [email protected] and we'll try and help.

n/a

n/a

n/a

n/a

$0.00
16" 8C (2.3GHz, 16GB, 1TB, 5600M) Gray

$3,499.00

Coupon

Price with $300 promo code APINSIDER. If you have any issues, you can reach out to us at [email protected] and we'll try and help.

n/a

n/a

n/a

n/a

$0.00
16" 8C (2.3GHz, 16GB, 1TB, 5600M) Silver

$3,499.00

Coupon

Price with $300 promo code APINSIDER. If you have any issues, you can reach out to us at [email protected] and we'll try and help.

n/a

n/a

n/a

n/a

$0.00
16" 8C (2.3GHz, 16GB, 2TB, 5500M 4GB) Gray

$3,199.00

Coupon

Price with $250 promo code APINSIDER. As always, if you have any issues, you can reach out to us at [email protected] and we'll try and help.

n/a

n/a

n/a

n/a

$0.00
16" 8C (2.3GHz, 16GB, 2TB, 5500M 4GB) Silver

$3,199.00

Coupon

Price with $200 promo code APINSIDER. As always, if you have any issues, you can reach out to us at [email protected] and we'll try and help.

n/a

n/a

n/a

n/a

$0.00
16" 8C (2.3GHz, 16GB, 2TB, 5500M 8GB) Gray

$3,299.00

Coupon

Price with $274 promo code APINSIDER. Plus, save $70 on AppleCare with the same code. If you have any issues, you can reach out to us at [email protected] and we'll try and help.

n/a

n/a

n/a

n/a

$0.00
16" 8C (2.3GHz, 16GB, 2TB, 5500M 8GB) Silver

$3,299.00

Coupon

Price with $200 promo code APINSIDER. As always, if you have any issues, you can reach out to us at [email protected] and we'll try and help.

n/a

n/a

n/a

n/a

$0.00
16" 8C (2.3GHz, 16GB, 2TB, 5600M) Gray

$3,899.00

Coupon

Price with $300 promo code APINSIDER. If you have any issues, you can reach out to us at [email protected] and we'll try and help.

n/a

n/a

n/a

n/a

$0.00
16" 8C (2.3GHz, 16GB, 2TB, 5600M) Silver

$3,899.00

Coupon

Price with $300 promo code APINSIDER. If you have any issues, you can reach out to us at [email protected] and we'll try and help.

n/a

n/a

n/a

n/a

$0.00
16" 8C (2.3GHz, 16GB, 4TB, 5500M 4GB) Gray

$3,799.00

Coupon

Price with $300 promo code APINSIDER. If you have any issues, you can reach out to us at [email protected] and we'll try and help.

n/a

n/a

n/a

n/a

$0.00
16" 8C (2.3GHz, 16GB, 4TB, 5500M 4GB) Silver

$3,799.00

Coupon

Price with $200 promo code APINSIDER. As always, if you have any issues, you can reach out to us at [email protected] and we'll try and help.

n/a

n/a

n/a

n/a

$0.00
16" 8C (2.3GHz, 16GB, 4TB, 5500M 8GB) Gray

$3,899.00

Coupon

Price with $300 promo code APINSIDER. If you have any issues, you can reach out to us at [email protected] and we'll try and help.

n/a

n/a

n/a

n/a

$0.00
16" 8C (2.3GHz, 16GB, 4TB, 5500M 8GB) Silver

$3,899.00

Coupon

Price with $200 promo code APINSIDER. As always, if you have any issues, you can reach out to us at [email protected] and we'll try and help.

n/a

n/a

n/a

n/a

$0.00
16" 8C (2.3GHz, 16GB, 4TB, 5600M) Gray

$4,499.00

Coupon

Price with $400 promo code APINSIDER. Add AppleCare for $299 ($80 off) with the same code! As always, if you have any issues, you can reach out to us at [email protected] and we'll try and help.

n/a

n/a

n/a

n/a

$0.00
16" 8C (2.3GHz, 16GB, 4TB, 5600M) Silver

$4,499.00

Coupon

Price with $400 promo code APINSIDER. Add AppleCare for $299 ($80 off) with the same code! As always, if you have any issues, you can reach out to us at [email protected] and we'll try and help.

n/a

n/a

n/a

n/a

$0.00
16" 8C (2.3GHz, 16GB, 8TB, 5500M 4GB) Gray

$4,999.00

Coupon

Price with $400 promo code APINSIDER. Add AppleCare for $299 with same code ($80 off retail). As always, if you have any issues, you can reach out to us at [email protected] and we'll try and help.

n/a

n/a

n/a

n/a

$0.00
16" 8C (2.3GHz, 16GB, 8TB, 5500M 4GB) Silver

$4,999.00

Coupon

Price with $300 promo code APINSIDER. If you have any issues, you can reach out to us at [email protected] and we'll try and help.

n/a

n/a

n/a

n/a

$0.00
16" 8C (2.3GHz, 16GB, 8TB, 5500M 8GB) Gray

$5,099.00

Coupon

Price with $474 promo code APINSIDER. Plus, save $70 on AppleCare with the same code. If you have any issues, you can reach out to us at [email protected] and we'll try and help.

n/a

n/a

n/a

n/a

$0.00
16" 8C (2.3GHz, 16GB, 8TB, 5500M 8GB) Silver

$5,099.00

Coupon

Price with $300 promo code APINSIDER. If you have any issues, you can reach out to us at [email protected] and we'll try and help.

n/a

n/a

n/a

n/a

$0.00
16" 8C (2.3GHz, 16GB, 8TB, 5600M) Gray

$5,699.00

Coupon

Price with $500 promo code APINSIDER. Add AppleCare for $299 ($80 off) with the same code! As always, if you have any issues, you can reach out to us at [email protected] and we'll try and help.

n/a

n/a

n/a

n/a

$0.00
16" 8C (2.3GHz, 16GB, 8TB, 5600M) Silver

$5,699.00

Coupon

Price with $500 promo code APINSIDER. Add AppleCare for $299 ($80 off) with the same code! As always, if you have any issues, you can reach out to us at [email protected] and we'll try and help.

n/a

n/a

n/a

n/a

$0.00
16" 8C (2.3GHz, 32GB, 1TB, 5500M 4GB) Gray

$3,199.00

Coupon

Price with $100 promo code APINSIDER. As always, if you have any issues, you can reach out to us at [email protected] and we'll try and help.

n/a

n/a

n/a

n/a

$0.00
16" 8C (2.3GHz, 32GB, 1TB, 5500M 4GB) Silver

$3,199.00

Coupon

Price with $200 promo code APINSIDER. As always, if you have any issues, you can reach out to us at [email protected] and we'll try and help.

n/a

n/a

n/a

n/a

$0.00
16" 8C (2.3GHz, 32GB, 1TB, 5500M 8GB) Gray

$3,299.00

Coupon

Price with $100 promo code APINSIDER. As always, if you have any issues, you can reach out to us at [email protected] and we'll try and help.

n/a

n/a

n/a

n/a

$0.00
16" 8C (2.3GHz, 32GB, 1TB, 5500M 8GB) Silver

$3,299.00

Coupon

Price with $200 promo code APINSIDER. As always, if you have any issues, you can reach out to us at [email protected] and we'll try and help.

n/a

n/a

n/a

n/a

$0.00
16" 8C (2.3GHz, 32GB, 1TB, 5600M) Gray

$3,899.00

Coupon

Price with $300 promo code APINSIDER. If you have any issues, you can reach out to us at [email protected] and we'll try and help.

n/a

n/a

n/a

n/a

$0.00
16" 8C (2.3GHz, 32GB, 1TB, 5600M) Silver

$3,899.00

Coupon

Price with $300 promo code APINSIDER. If you have any issues, you can reach out to us at [email protected] and we'll try and help.

n/a

n/a

n/a

n/a

$0.00
16" 8C (2.3GHz, 32GB, 2TB, 5500M 4GB) Gray

$3,599.00

Coupon

Price with $300 promo code APINSIDER. If you have any issues, you can reach out to us at [email protected] and we'll try and help.

n/a

n/a

n/a

n/a

$0.00
16" 8C (2.3GHz, 32GB, 2TB, 5500M 4GB) Silver

$3,599.00

Coupon

Price with $200 promo code APINSIDER. As always, if you have any issues, you can reach out to us at [email protected] and we'll try and help.

n/a

n/a

n/a

n/a

$0.00
16" 8C (2.3GHz, 32GB, 2TB, 5500M 8GB) Gray

$3,699.00

Coupon

Price with $300 promo code APINSIDER. If you have any issues, you can reach out to us at [email protected] and we'll try and help.

n/a

n/a

n/a

n/a

$0.00
16" 8C (2.3GHz, 32GB, 2TB, 5500M 8GB) Silver

$3,699.00

Coupon

Price with $200 promo code APINSIDER. As always, if you have any issues, you can reach out to us at [email protected] and we'll try and help.

n/a

n/a

n/a

n/a

$0.00
16" 8C (2.3GHz, 32GB, 2TB, 5600M) Gray

$4,299.00

Coupon

Price with $400 promo code APINSIDER. Add AppleCare for $299 ($80 off) with the same code! As always, if you have any issues, you can reach out to us at [email protected] and we'll try and help.

n/a

n/a

n/a

n/a

$0.00
16" 8C (2.3GHz, 32GB, 2TB, 5600M) Silver

$4,299.00

Coupon

Price with $400 promo code APINSIDER. Add AppleCare for $299 ($80 off) with the same code! As always, if you have any issues, you can reach out to us at [email protected] and we'll try and help.

n/a

n/a

n/a

n/a

$0.00
16" 8C (2.3GHz, 32GB, 4TB, 5500M 4GB) Gray

$4,199.00

Coupon

Price with $300 promo code APINSIDER. If you have any issues, you can reach out to us at [email protected] and we'll try and help.

n/a

n/a

n/a

n/a

$0.00
16" 8C (2.3GHz, 32GB, 4TB, 5500M 4GB) Silver

$4,199.00

Coupon

Price with $300 promo code APINSIDER. If you have any issues, you can reach out to us at [email protected] and we'll try and help.

n/a

n/a

n/a

n/a

$0.00
16" 8C (2.3GHz, 32GB, 4TB, 5500M 8GB) Gray

$4,299.00

Coupon

Price with $350 promo code APINSIDER. Plus, save $70 on AppleCare with the same code. If you have any issues, you can reach out to us at [email protected] and we'll try and help.

n/a

n/a

n/a

n/a

$0.00
16" 8C (2.3GHz, 32GB, 4TB, 5500M 8GB) Silver

$4,299.00

Coupon

Price with $300 promo code APINSIDER. If you have any issues, you can reach out to us at [email protected] and we'll try and help.

n/a

n/a

n/a

n/a

$0.00
16" 8C (2.3GHz, 32GB, 4TB, 5600M) Gray

$4,899.00

Coupon

Price with $400 promo code APINSIDER. Add AppleCare for $299 ($80 off) with the same code! As always, if you have any issues, you can reach out to us at [email protected] and we'll try and help.

n/a

n/a

n/a

n/a

$0.00
16" 8C (2.3GHz, 32GB, 4TB, 5600M) Silver

$4,899.00

Coupon

Price with $400 promo code APINSIDER. Add AppleCare for $299 ($80 off) with the same code! As always, if you have any issues, you can reach out to us at [email protected] and we'll try and help.

n/a

n/a

n/a

n/a

$0.00
16" 8C (2.3GHz, 32GB, 8TB, 5500M 4GB) Gray

$5,399.00

Coupon

Price with $450 promo code APINSIDER. Plus, save $70 on AppleCare with the same code. If you have any issues, you can reach out to us at [email protected] and we'll try and help.

n/a

n/a

n/a

n/a

$0.00
16" 8C (2.3GHz, 32GB, 8TB, 5500M 4GB) Silver

$5,399.00

Coupon

Price with $300 promo code APINSIDER. If you have any issues, you can reach out to us at [email protected] and we'll try and help.

n/a

n/a

n/a

n/a

$0.00
16" 8C (2.3GHz, 32GB, 8TB, 5500M 8GB) Gray

$5,499.00

Coupon

Price with $300 promo code APINSIDER. If you have any issues, you can reach out to us at [email protected] and we'll try and help.

n/a

n/a

n/a

n/a

$0.00
16" 8C (2.3GHz, 32GB, 8TB, 5500M 8GB) Silver

$5,499.00

Coupon

Price with $300 promo code APINSIDER. If you have any issues, you can reach out to us at [email protected] and we'll try and help.

n/a

n/a

n/a

n/a

$0.00
16" 8C (2.3GHz, 32GB, 8TB, 5600M) Gray

$6,099.00

Coupon

Price with $600 promo code APINSIDER. As always, if you have any issues, you can reach out to us at [email protected] and we'll try and help.

n/a

n/a

n/a

n/a

$0.00
16" 8C (2.3GHz, 32GB, 8TB, 5600M) Silver

$6,099.00

Coupon

Price with $600 promo code APINSIDER. As always, if you have any issues, you can reach out to us at [email protected] and we'll try and help.

n/a

n/a

n/a

n/a

$0.00
16" 8C (2.3GHz, 64GB, 1TB, 5500M 4GB) Gray

$3,599.00

Coupon

Price with $300 promo code APINSIDER. If you have any issues, you can reach out to us at [email protected] and we'll try and help.

n/a

n/a

n/a

n/a

$0.00
16" 8C (2.3GHz, 64GB, 1TB, 5500M 4GB) Silver

$3,599.00

Coupon

Price with $200 promo code APINSIDER. As always, if you have any issues, you can reach out to us at [email protected] and we'll try and help.

n/a

n/a

n/a

n/a

$0.00
16" 8C (2.3GHz, 64GB, 1TB, 5500M 8GB) Gray

$3,699.00

Coupon

Price with $200 promo code APINSIDER. As always, if you have any issues, you can reach out to us at [email protected] and we'll try and help.

n/a

n/a

n/a

n/a

$0.00
16" 8C (2.3GHz, 64GB, 1TB, 5500M 8GB) Silver

$3,699.00

Coupon

Price with $200 promo code APINSIDER. As always, if you have any issues, you can reach out to us at [email protected] and we'll try and help.

n/a

n/a

n/a

n/a

$0.00
16" 8C (2.3GHz, 64GB, 1TB, 5600M) Gray

$4,299.00

Coupon

Price with $400 promo code APINSIDER. Add AppleCare for $299 ($80 off) with the same code! As always, if you have any issues, you can reach out to us at [email protected] and we'll try and help.

n/a

n/a

n/a

n/a

$0.00
16" 8C (2.3GHz, 64GB, 1TB, 5600M) Silver

$4,299.00

Coupon

Price with $400 promo code APINSIDER. Add AppleCare for $299 ($80 off) with the same code! As always, if you have any issues, you can reach out to us at [email protected] and we'll try and help.

n/a

n/a

n/a

n/a

$0.00
16" 8C (2.3GHz, 64GB, 2TB, 5500M 4GB) Gray

$3,999.00

Coupon

Price with $300 promo code APINSIDER. If you have any issues, you can reach out to us at [email protected] and we'll try and help.

n/a

n/a

n/a

n/a

$0.00
16" 8C (2.3GHz, 64GB, 2TB, 5500M 4GB) Silver

$3,999.00

Coupon

Price with $200 promo code APINSIDER. As always, if you have any issues, you can reach out to us at [email protected] and we'll try and help.

n/a

n/a

n/a

n/a

$0.00
16" 8C (2.3GHz, 64GB, 2TB, 5500M 8GB) Gray

$4,099.00

Coupon

Price with $300 promo code APINSIDER. If you have any issues, you can reach out to us at [email protected] and we'll try and help.

n/a

n/a

n/a

n/a

$0.00
16" 8C (2.3GHz, 64GB, 2TB, 5500M 8GB) Silver

$4,099.00

Coupon

Price with $300 promo code APINSIDER. If you have any issues, you can reach out to us at [email protected] and we'll try and help.

n/a

n/a

n/a

n/a

$0.00
16" 8C (2.3GHz, 64GB, 2TB, 5600M) Gray

$4,699.00

Coupon

Price with $400 promo code APINSIDER. Add AppleCare for $299 ($80 off) with the same code! As always, if you have any issues, you can reach out to us at [email protected] and we'll try and help.

n/a

n/a

n/a

n/a

$0.00
16" 8C (2.3GHz, 64GB, 2TB, 5600M) Silver

$4,699.00

Coupon

Price with $400 promo code APINSIDER. Add AppleCare for $299 ($80 off) with the same code! As always, if you have any issues, you can reach out to us at [email protected] and we'll try and help.

n/a

n/a

n/a

n/a

$0.00
16" 8C (2.3GHz, 64GB, 4TB, 5500M 4GB) Gray

$4,599.00

Coupon

Price with $374 promo code APINSIDER. Plus, save $70 on AppleCare with the same code. If you have any issues, you can reach out to us at [email protected] and we'll try and help.

n/a

n/a

n/a

n/a

$0.00
16" 8C (2.3GHz, 64GB, 4TB, 5500M 4GB) Silver

$4,599.00

Coupon

Price with $300 promo code APINSIDER. If you have any issues, you can reach out to us at [email protected] and we'll try and help.

n/a

n/a

n/a

n/a

$0.00
16" 8C (2.3GHz, 64GB, 4TB, 5500M 8GB) Gray

$4,699.00

Coupon

Price with $374 promo code APINSIDER. Plus, save $70 on AppleCare with the same code. If you have any issues, you can reach out to us at [email protected] and we'll try and help.

n/a

n/a

n/a

n/a

$0.00
16" 8C (2.3GHz, 64GB, 4TB, 5500M 8GB) Silver

$4,699.00

Coupon

Price with $300 promo code APINSIDER. If you have any issues, you can reach out to us at [email protected] and we'll try and help.

n/a

n/a

n/a

n/a

$0.00
16" 8C (2.3GHz, 64GB, 4TB, 5600M) Gray

$5,299.00

Coupon

Price with $500 promo code APINSIDER. Add AppleCare for $299 ($80 off) with the same code! As always, if you have any issues, you can reach out to us at [email protected] and we'll try and help.

n/a

n/a

n/a

n/a

$0.00
16" 8C (2.3GHz, 64GB, 4TB, 5600M) Silver

$5,299.00

Coupon

Price with $500 promo code APINSIDER. Add AppleCare for $299 ($80 off) with the same code! As always, if you have any issues, you can reach out to us at [email protected] and we'll try and help.

n/a

n/a

n/a

n/a

$0.00
16" 8C (2.3GHz, 64GB, 8TB, 5500M 4GB) Gray

$5,799.00

Coupon

Price with $450 promo code APINSIDER. Plus, save $70 on AppleCare with the same code. If you have any issues, you can reach out to us at [email protected] and we'll try and help.

n/a

n/a

n/a

n/a

$0.00
16" 8C (2.3GHz, 64GB, 8TB, 5500M 4GB) Silver

$5,799.00

Coupon

Price with $300 promo code APINSIDER. If you have any issues, you can reach out to us at [email protected] and we'll try and help.

n/a

n/a

n/a

n/a

$0.00
16" 8C (2.3GHz, 64GB, 8TB, 5500M 8GB) Gray

$5,899.00

Coupon

Price with $450 promo code APINSIDER. Plus, save $70 on AppleCare with the same code. If you have any issues, you can reach out to us at [email protected] and we'll try and help.

n/a

n/a

n/a

n/a

$0.00
16" 8C (2.3GHz, 64GB, 8TB, 5500M 8GB) Silver

$5,899.00

Coupon

Price with $300 promo code APINSIDER. If you have any issues, you can reach out to us at [email protected] and we'll try and help.

n/a

n/a

n/a

n/a

$0.00
16" 8C (2.3GHz, 64GB, 8TB, 5600M) Gray

$6,499.00

Coupon

Price with $600 promo code APINSIDER. As always, if you have any issues, you can reach out to us at [email protected] and we'll try and help.

n/a

n/a

n/a

n/a

$0.00
16" 8C (2.3GHz, 64GB, 8TB, 5600M) Silver

$6,499.00

Coupon

Price with $600 promo code APINSIDER. As always, if you have any issues, you can reach out to us at [email protected] and we'll try and help.

n/a

n/a

n/a

n/a

$0.00
16" 8C (2.4GHz, 16GB, 512GB, 5300M) Gray

$2,699.00

Coupon

Price with $150 promo code APINSIDER. Add AppleCare for $299 with same code ($80 off retail). As always, if you have any issues, you can reach out to us at [email protected] and we'll try and help.

n/a

n/a

n/a

$0.00
16" 8C (2.4GHz, 16GB, 512GB, 5300M) Silver

$2,699.00

Coupon

Price with $150 promo code APINSIDER. Add AppleCare for $299 with same code ($80 off retail). As always, if you have any issues, you can reach out to us at [email protected] and we'll try and help.

n/a

n/a

n/a

n/a

$0.00
16" 8C (2.4GHz, 16GB, 512GB, 5500M 4GB) Gray

$2,799.00

Coupon

Price with $150 promo code APINSIDER. Add AppleCare for $299 with same code ($80 off retail). As always, if you have any issues, you can reach out to us at [email protected] and we'll try and help.

n/a

n/a

n/a

n/a

$0.00
16" 8C (2.4GHz, 16GB, 512GB, 5500M 4GB) Silver

$2,799.00

Coupon

Price with $150 promo code APINSIDER. Add AppleCare for $299 with same code ($80 off retail). As always, if you have any issues, you can reach out to us at [email protected] and we'll try and help.

n/a

n/a

n/a

n/a

$0.00
16" 8C (2.4GHz, 16GB, 512GB, 5500M 8GB) Gray

$2,899.00

Coupon

Price with $200 promo code APINSIDER. As always, if you have any issues, you can reach out to us at [email protected] and we'll try and help.

n/a

n/a

n/a

n/a

$0.00
16" 8C (2.4GHz, 16GB, 512GB, 5500M 8GB) Silver

$2,899.00

Coupon

Price with $150 promo code APINSIDER. Add AppleCare for $299 with same code ($80 off retail). As always, if you have any issues, you can reach out to us at [email protected] and we'll try and help.

n/a

n/a

n/a

n/a

$0.00
16" 8C (2.4GHz, 16GB, 512GB, 5600M) Gray

$3,499.00

Coupon

Price with $300 promo code APINSIDER. If you have any issues, you can reach out to us at [email protected] and we'll try and help.

n/a

n/a

n/a

n/a

$0.00
16" 8C (2.4GHz, 16GB, 512GB, 5600M) Silver

$3,499.00

Coupon

Price with $300 promo code APINSIDER. If you have any issues, you can reach out to us at [email protected] and we'll try and help.

n/a

n/a

n/a

n/a

$0.00
16" 8C (2.4GHz, 16GB, 1TB, 5300M) Gray

$2,899.00

Coupon

Price with $150 promo code APINSIDER. Add AppleCare for $299 with same code ($80 off retail). As always, if you have any issues, you can reach out to us at [email protected] and we'll try and help.

$0.00

n/a

n/a

n/a

n/a

$0.00
16" 8C (2.4GHz, 16GB, 1TB, 5300M) Silver

$2,899.00

Coupon

Price with $150 promo code APINSIDER. Add AppleCare for $299 with same code ($80 off retail). As always, if you have any issues, you can reach out to us at [email protected] and we'll try and help.

$0.00

n/a

n/a

n/a

n/a

$0.00
16" 8C (2.4GHz, 16GB, 1TB, 5500M 4GB) Gray

$2,999.00

Coupon

Price with $250 promo code APINSIDER. As always, if you have any issues, you can reach out to us at [email protected] and we'll try and help.

n/a

n/a

n/a

n/a

$0.00
16" 8C (2.4GHz, 16GB, 1TB, 5500M 4GB) Silver

$2,999.00

Coupon

Price with $150 promo code APINSIDER. Add AppleCare for $299 with same code ($80 off retail). As always, if you have any issues, you can reach out to us at [email protected] and we'll try and help.

n/a

n/a

n/a

n/a

$0.00
16" 8C (2.4GHz, 16GB, 1TB, 5500M 8GB) Gray

$3,099.00

Coupon

Price with $250 promo code APINSIDER. As always, if you have any issues, you can reach out to us at [email protected] and we'll try and help.

n/a

n/a

n/a

n/a

$0.00
16" 8C (2.4GHz, 16GB, 1TB, 5500M 8GB) Silver

$3,099.00

Coupon

Price with $200 promo code APINSIDER. As always, if you have any issues, you can reach out to us at [email protected] and we'll try and help.

n/a

n/a

n/a

n/a

$0.00
16" 8C (2.4GHz, 16GB, 1TB, 5600M) Gray

$3,699.00

Coupon

Price with $300 promo code APINSIDER. If you have any issues, you can reach out to us at [email protected] and we'll try and help.

n/a

n/a

n/a

n/a

$0.00
16" 8C (2.4GHz, 16GB, 1TB, 5600M) Silver

$3,699.00

Coupon

Price with $300 promo code APINSIDER. If you have any issues, you can reach out to us at [email protected] and we'll try and help.

n/a

n/a

n/a

n/a

$0.00
16" 8C (2.4GHz, 16GB, 2TB, 5300M) Gray

$3,299.00

Coupon

Price with $200 promo code APINSIDER. As always, if you have any issues, you can reach out to us at [email protected] and we'll try and help.

n/a

n/a

n/a

n/a

$0.00
16" 8C (2.4GHz, 16GB, 2TB, 5300M) Silver

$3,299.00

Coupon

Price with $200 promo code APINSIDER. As always, if you have any issues, you can reach out to us at [email protected] and we'll try and help.

n/a

n/a

n/a

n/a

$0.00
16" 8C (2.4GHz, 16GB, 2TB, 5500M 4GB) Gray

$3,399.00

Coupon

Price with $274 promo code APINSIDER. Plus, save $70 on AppleCare with the same code. If you have any issues, you can reach out to us at [email protected] and we'll try and help.

n/a

n/a

n/a

n/a

$0.00
16" 8C (2.4GHz, 16GB, 2TB, 5500M 4GB) Silver

$3,399.00

Coupon

Price with $200 promo code APINSIDER. As always, if you have any issues, you can reach out to us at [email protected] and we'll try and help.

n/a

n/a

n/a

n/a

$0.00
16" 8C (2.4GHz, 16GB, 2TB, 5500M 8GB) Gray

$3,499.00

Coupon

Price with $274 promo code APINSIDER. Plus, save $70 on AppleCare with the same code. If you have any issues, you can reach out to us at [email protected] and we'll try and help.

n/a

n/a

n/a

n/a

$0.00
16" 8C (2.4GHz, 16GB, 2TB, 5500M 8GB) Silver

$3,499.00

Coupon

Price with $200 promo code APINSIDER. As always, if you have any issues, you can reach out to us at [email protected] and we'll try and help.

n/a

n/a

n/a

n/a

$0.00
16" 8C (2.4GHz, 16GB, 2TB, 5600M) Gray

$4,099.00

Coupon

Price with $400 promo code APINSIDER. Add AppleCare for $299 ($80 off) with the same code! As always, if you have any issues, you can reach out to us at [email protected] and we'll try and help.

n/a

n/a

n/a

n/a

$0.00
16" 8C (2.4GHz, 16GB, 2TB, 5600M) Silver

$4,099.00

Coupon

Price with $400 promo code APINSIDER. Add AppleCare for $299 ($80 off) with the same code! As always, if you have any issues, you can reach out to us at [email protected] and we'll try and help.

n/a

n/a

n/a

n/a

$0.00
16" 8C (2.4GHz, 16GB, 4TB, 5300M) Gray

$3,899.00

Coupon

Price with $200 promo code APINSIDER. As always, if you have any issues, you can reach out to us at [email protected] and we'll try and help.

n/a

n/a

n/a

n/a

$0.00
16" 8C (2.4GHz, 16GB, 4TB, 5300M) Silver

$3,899.00

Coupon

Price with $200 promo code APINSIDER. As always, if you have any issues, you can reach out to us at [email protected] and we'll try and help.

n/a

n/a

n/a

n/a

$0.00
16" 8C (2.4GHz, 16GB, 4TB, 5500M 4GB) Gray

$3,999.00

Coupon

Price with $300 promo code APINSIDER. If you have any issues, you can reach out to us at [email protected] and we'll try and help.

n/a

n/a

n/a

n/a

$0.00
16" 8C (2.4GHz, 16GB, 4TB, 5500M 4GB) Silver

$3,999.00

Coupon

Price with $200 promo code APINSIDER. As always, if you have any issues, you can reach out to us at [email protected] and we'll try and help.

n/a

n/a

n/a

n/a

$0.00
16" 8C (2.4GHz, 16GB, 4TB, 5500M 8GB) Gray

$4,099.00

Coupon

Price with $300 promo code APINSIDER. If you have any issues, you can reach out to us at [email protected] and we'll try and help.

n/a

n/a

n/a

n/a

$0.00
16" 8C (2.4GHz, 16GB, 4TB, 5500M 8GB) Silver

$4,099.00

Coupon

Price with $300 promo code APINSIDER. If you have any issues, you can reach out to us at [email protected] and we'll try and help.

n/a

n/a

n/a

n/a

$0.00
16" 8C (2.4GHz, 16GB, 4TB, 5600M) Gray

$4,699.00

Coupon

Price with $400 promo code APINSIDER. Add AppleCare for $299 ($80 off) with the same code! As always, if you have any issues, you can reach out to us at [email protected] and we'll try and help.

n/a

n/a

n/a

n/a

$0.00
16" 8C (2.4GHz, 16GB, 4TB, 5600M) Silver

$4,699.00

Coupon

Price with $400 promo code APINSIDER. Add AppleCare for $299 ($80 off) with the same code! As always, if you have any issues, you can reach out to us at [email protected] and we'll try and help.

n/a

n/a

n/a

n/a

$0.00
16" 8C (2.4GHz, 16GB, 8TB, 5300M) Gray

$5,099.00

Coupon

Price with $300 promo code APINSIDER. If you have any issues, you can reach out to us at [email protected] and we'll try and help.

n/a

n/a

n/a

n/a

$0.00
16" 8C (2.4GHz, 16GB, 8TB, 5300M) Silver

$5,099.00

Coupon

Price with $300 promo code APINSIDER. If you have any issues, you can reach out to us at [email protected] and we'll try and help.

n/a

n/a

n/a

n/a

$0.00
16" 8C (2.4GHz, 16GB, 8TB, 5500M 4GB) Gray

$5,199.00

Coupon

Price with $400 promo code APINSIDER. Add AppleCare for $299 with same code ($80 off retail). As always, if you have any issues, you can reach out to us at [email protected] and we'll try and help.

n/a

n/a

n/a

n/a

$0.00
16" 8C (2.4GHz, 16GB, 8TB, 5500M 4GB) Silver

$5,199.00

Coupon

Price with $300 promo code APINSIDER. If you have any issues, you can reach out to us at [email protected] and we'll try and help.

n/a

n/a

n/a

n/a

$0.00
16" 8C (2.4GHz, 16GB, 8TB, 5500M 8GB) Gray

$5,299.00

Coupon

Price with $400 promo code APINSIDER. Add AppleCare for $299 ($80 off) with the same code! As always, if you have any issues, you can reach out to us at [email protected] and we'll try and help.

n/a

n/a

n/a

n/a

$0.00
16" 8C (2.4GHz, 16GB, 8TB, 5500M 8GB) Silver

$5,299.00

Coupon

Price with $300 promo code APINSIDER. If you have any issues, you can reach out to us at [email protected] and we'll try and help.

n/a

n/a

n/a

n/a

$0.00
16" 8C (2.4GHz, 16GB, 8TB, 5600M) Gray

$5,899.00

Coupon

Price with $500 promo code APINSIDER. Add AppleCare for $299 ($80 off) with the same code! As always, if you have any issues, you can reach out to us at [email protected] and we'll try and help.

n/a

n/a

n/a

n/a

$0.00
16" 8C (2.4GHz, 32GB, 512GB, 5300M) Gray

$3,099.00

Coupon

Price with $200 promo code APINSIDER. As always, if you have any issues, you can reach out to us at [email protected] and we'll try and help.

n/a

n/a

n/a

n/a

$0.00
16" 8C (2.4GHz, 16GB, 8TB, 5600M) Silver

$5,899.00

Coupon

Price with $500 promo code APINSIDER. Add AppleCare for $299 ($80 off) with the same code! As always, if you have any issues, you can reach out to us at [email protected] and we'll try and help.

n/a

n/a

n/a

n/a

$0.00
16" 8C (2.4GHz, 32GB, 1TB, 5300M) Gray

$3,299.00

Coupon

Price with $200 promo code APINSIDER. As always, if you have any issues, you can reach out to us at [email protected] and we'll try and help.

n/a

n/a

n/a

n/a

$0.00
16" 8C (2.4GHz, 32GB, 1TB, 5300M) Silver

$3,299.00

Coupon

Price with $200 promo code APINSIDER. As always, if you have any issues, you can reach out to us at [email protected] and we'll try and help.

n/a

n/a

n/a

n/a

$0.00
16" 8C (2.4GHz, 32GB, 1TB, 5500M 4GB) Gray

$3,399.00

Coupon

Price with $274 promo code APINSIDER. Plus, save $70 on AppleCare with the same code. If you have any issues, you can reach out to us at [email protected] and we'll try and help.

n/a

n/a

n/a

n/a

$0.00
16" 8C (2.4GHz, 32GB, 1TB, 5500M 4GB) Silver

$3,399.00

Coupon

Price with $200 promo code APINSIDER. As always, if you have any issues, you can reach out to us at [email protected] and we'll try and help.

n/a

n/a

n/a

n/a

$0.00
16" 8C (2.4GHz, 32GB, 1TB, 5500M 8GB) Gray

$3,499.00

Coupon

Price with $100 promo code APINSIDER. As always, if you have any issues, you can reach out to us at [email protected] and we'll try and help.

n/a

n/a

n/a

n/a

$0.00
16" 8C (2.4GHz, 32GB, 1TB, 5500M 8GB) Silver

$3,499.00

Coupon

Price with $200 promo code APINSIDER. As always, if you have any issues, you can reach out to us at [email protected] and we'll try and help.

n/a

n/a

n/a

n/a

$0.00
16" 8C (2.4GHz, 32GB, 1TB, 5600M) Gray

$4,099.00

Coupon

Price with $400 promo code APINSIDER. Add AppleCare for $299 ($80 off) with the same code! As always, if you have any issues, you can reach out to us at [email protected] and we'll try and help.

n/a

n/a

n/a

n/a

$0.00
16" 8C (2.4GHz, 32GB, 1TB, 5600M) Silver

$4,099.00

Coupon

Price with $400 promo code APINSIDER. Add AppleCare for $299 ($80 off) with the same code! As always, if you have any issues, you can reach out to us at [email protected] and we'll try and help.

n/a

n/a

n/a

n/a

$0.00
16" 8C (2.4GHz, 32GB, 2TB, 5300M) Gray

$3,699.00

Coupon

Price with $200 promo code APINSIDER. As always, if you have any issues, you can reach out to us at [email protected] and we'll try and help.

n/a

n/a

n/a

n/a

$0.00
16" 8C (2.4GHz, 32GB, 2TB, 5300M) Silver

$3,699.00

Coupon

Price with $200 promo code APINSIDER. As always, if you have any issues, you can reach out to us at [email protected] and we'll try and help.

n/a

n/a

n/a

n/a

$0.00
16" 8C (2.4GHz, 32GB, 2TB, 5500M 4GB) Gray

$3,799.00

Coupon

Price with $300 promo code APINSIDER. If you have any issues, you can reach out to us at [email protected] and we'll try and help.

n/a

n/a

n/a

n/a

$0.00
16" 8C (2.4GHz, 32GB, 2TB, 5500M 4GB) Silver

$3,799.00

Coupon

Price with $200 promo code APINSIDER. As always, if you have any issues, you can reach out to us at [email protected] and we'll try and help.

n/a

n/a

n/a

n/a

$0.00
16" 8C (2.4GHz, 32GB, 2TB, 5500M 8GB) Gray

$3,899.00

Coupon

Price with $300 promo code APINSIDER. If you have any issues, you can reach out to us at [email protected] and we'll try and help.

n/a

n/a

n/a

n/a

$0.00
16" 8C (2.4GHz, 32GB, 2TB, 5500M 8GB) Silver

$3,899.00

Coupon

Price with $200 promo code APINSIDER. As always, if you have any issues, you can reach out to us at [email protected] and we'll try and help.

n/a

n/a

n/a

n/a

$0.00
16" 8C (2.4GHz, 32GB, 2TB, 5600M) Gray

$4,499.00

Coupon

Price with $400 promo code APINSIDER. Add AppleCare for $299 ($80 off) with the same code! As always, if you have any issues, you can reach out to us at [email protected] and we'll try and help.

n/a

n/a

n/a

n/a

$0.00
16" 8C (2.4GHz, 32GB, 2TB, 5600M) Silver

$4,499.00

Coupon

Price with $400 promo code APINSIDER. Add AppleCare for $299 ($80 off) with the same code! As always, if you have any issues, you can reach out to us at [email protected] and we'll try and help.

n/a

n/a

n/a

n/a

$0.00
16" 8C (2.4GHz, 32GB, 4TB, 5300M) Gray

$4,299.00

Coupon

Price with $300 promo code APINSIDER. If you have any issues, you can reach out to us at [email protected] and we'll try and help.

n/a

n/a

n/a

n/a

$0.00
16" 8C (2.4GHz, 32GB, 4TB, 5300M) Silver

$4,299.00

Coupon

Price with $300 promo code APINSIDER. If you have any issues, you can reach out to us at [email protected] and we'll try and help.

n/a

n/a

n/a

n/a

$0.00
16" 8C (2.4GHz, 32GB, 4TB, 5500M 4GB) Gray

$4,399.00

Coupon

Price with $320 promo code APINSIDER. Same code knocks $70 off AppleCare. If you have any issues, please reach out to us at [email protected] and we'll try and help.

n/a

n/a

n/a

n/a

$0.00
16" 8C (2.4GHz, 32GB, 4TB, 5500M 4GB) Silver

$4,399.00

Coupon

Price with $300 promo code APINSIDER. If you have any issues, you can reach out to us at [email protected] and we'll try and help.

n/a

n/a

n/a

n/a

$0.00
16" 8C (2.4GHz, 32GB, 4TB, 5500M 8GB) Gray

$4,499.00

Coupon

Price with $350 promo code APINSIDER. Plus, save $70 on AppleCare with the same code. If you have any issues, you can reach out to us at [email protected] and we'll try and help.

n/a

n/a

n/a

n/a

$0.00
16" 8C (2.4GHz, 32GB, 4TB, 5500M 8GB) Silver

$4,499.00

Coupon

Price with $300 promo code APINSIDER. If you have any issues, you can reach out to us at [email protected] and we'll try and help.

n/a

n/a

n/a

n/a

$0.00
16" 8C (2.4GHz, 32GB, 4TB, 5600M) Gray

$5,099.00

Coupon

Price with $500 promo code APINSIDER. Add AppleCare for $299 ($80 off) with the same code! As always, if you have any issues, you can reach out to us at [email protected] and we'll try and help.

n/a

n/a

n/a

n/a

$0.00
16" 8C (2.4GHz, 32GB, 4TB, 5600M) Silver

$5,099.00

Coupon

Price with $500 promo code APINSIDER. Add AppleCare for $299 ($80 off) with the same code! As always, if you have any issues, you can reach out to us at [email protected] and we'll try and help.

n/a

n/a

n/a

n/a

$0.00
16" 8C (2.4GHz, 32GB, 512GB, 5300M) Silver

$3,099.00

Coupon

Price with $200 promo code APINSIDER. As always, if you have any issues, you can reach out to us at [email protected] and we'll try and help.

n/a

n/a

n/a

n/a

$0.00
16" 8C (2.4GHz, 32GB, 512GB, 5500M 4GB) Gray

$3,199.00

Coupon

Price with $200 promo code APINSIDER. As always, if you have any issues, you can reach out to us at [email protected] and we'll try and help.

n/a

n/a

n/a

n/a

$0.00
16" 8C (2.4GHz, 32GB, 512GB, 5500M 4GB) Silver

$3,199.00

Coupon

Price with $200 promo code APINSIDER. As always, if you have any issues, you can reach out to us at [email protected] and we'll try and help.

n/a

n/a

n/a

n/a

$0.00
16" 8C (2.4GHz, 32GB, 512GB, 5500M 8GB) Gray

$3,299.00

Coupon

Price with $200 promo code APINSIDER. As always, if you have any issues, you can reach out to us at [email protected] and we'll try and help.

n/a

n/a

n/a

n/a

$0.00
16" 8C (2.4GHz, 32GB, 512GB, 5500M 8GB) Silver

$3,299.00

Coupon

Price with $200 promo code APINSIDER. As always, if you have any issues, you can reach out to us at [email protected] and we'll try and help.

n/a

n/a

n/a

n/a

$0.00
16" 8C (2.4GHz, 32GB, 512GB, 5600M) Gray

$3,899.00

Coupon

Price with $300 promo code APINSIDER. If you have any issues, you can reach out to us at [email protected] and we'll try and help.

n/a

n/a

n/a

n/a

$0.00
16" 8C (2.4GHz, 32GB, 512GB, 5600M) Silver

$3,899.00

Coupon

Price with $300 promo code APINSIDER. If you have any issues, you can reach out to us at [email protected] and we'll try and help.

n/a

n/a

n/a

n/a

$0.00
16" 8C (2.4GHz, 32GB, 8TB, 5300M) Gray

$5,499.00

Coupon

Price with $300 promo code APINSIDER. If you have any issues, you can reach out to us at [email protected] and we'll try and help.

n/a

n/a

n/a

n/a

$0.00
16" 8C (2.4GHz, 32GB, 8TB, 5300M) Silver

$5,499.00

Coupon

Price with $300 promo code APINSIDER. If you have any issues, you can reach out to us at [email protected] and we'll try and help.

n/a

n/a

n/a

n/a

$0.00
16" 8C (2.4GHz, 32GB, 8TB, 5500M 4GB) Gray

$5,599.00

Coupon

Price with $450 promo code APINSIDER. Plus, save $70 on AppleCare with the same code. If you have any issues, you can reach out to us at [email protected] and we'll try and help.

n/a

n/a

n/a

n/a

$0.00
16" 8C (2.4GHz, 32GB, 8TB, 5500M 4GB) Silver

$5,599.00

Coupon

Price with $300 promo code APINSIDER. If you have any issues, you can reach out to us at [email protected] and we'll try and help.

n/a

n/a

n/a

n/a

$0.00
16" 8C (2.4GHz, 32GB, 8TB, 5500M 8GB) Gray

$5,699.00

Coupon

Price with $449 promo code APINSIDER. As always, if you have any issues, you can reach out to us at [email protected] and we'll try and help.

n/a

n/a

n/a

n/a

$0.00
16" 8C (2.4GHz, 32GB, 8TB, 5500M 8GB) Silver

$5,699.00

Coupon

Price with $300 promo code APINSIDER. If you have any issues, you can reach out to us at [email protected] and we'll try and help.

n/a

n/a

n/a

n/a

$0.00
16" 8C (2.4GHz, 32GB, 8TB, 5600M) Gray

$6,299.00

Coupon

Price with $600 promo code APINSIDER. As always, if you have any issues, you can reach out to us at [email protected] and we'll try and help.

n/a

n/a

n/a

n/a

$0.00
16" 8C (2.4GHz, 32GB, 8TB, 5600M) Silver

$6,299.00

Coupon

Price with $600 promo code APINSIDER. As always, if you have any issues, you can reach out to us at [email protected] and we'll try and help.

n/a

n/a

n/a

n/a

$0.00
16" 8C (2.4GHz, 64GB, 1TB, 5300M) Gray

$3,699.00

Coupon

Price with $200 promo code APINSIDER. As always, if you have any issues, you can reach out to us at [email protected] and we'll try and help.

n/a

n/a

n/a

n/a

$0.00
16" 8C (2.4GHz, 64GB, 1TB, 5300M) Silver

$3,699.00

Coupon

Price with $200 promo code APINSIDER. As always, if you have any issues, you can reach out to us at [email protected] and we'll try and help.

n/a

n/a

n/a

n/a

$0.00
16" 8C (2.4GHz, 64GB, 1TB, 5500M 4GB) Gray

$3,799.00

Coupon

Price with $300 promo code APINSIDER. If you have any issues, you can reach out to us at [email protected] and we'll try and help.

n/a

n/a

n/a

n/a

$0.00
16" 8C (2.4GHz, 64GB, 1TB, 5500M 4GB) Silver

$3,799.00

Coupon

Price with $200 promo code APINSIDER. As always, if you have any issues, you can reach out to us at [email protected] and we'll try and help.

n/a

n/a

n/a

n/a

$0.00
16" 8C (2.4GHz, 64GB, 1TB, 5500M 8GB) Gray

$3,899.00

Coupon

Price with $100 promo code APINSIDER. As always, if you have any issues, you can reach out to us at [email protected] and we'll try and help.

n/a

n/a

n/a

n/a

$0.00
16" 8C (2.4GHz, 64GB, 1TB, 5500M 8GB) Silver

$3,899.00

Coupon

Price with $200 promo code APINSIDER. As always, if you have any issues, you can reach out to us at [email protected] and we'll try and help.

n/a

n/a

n/a

n/a

$0.00
16" 8C (2.4GHz, 64GB, 1TB, 5600M) Gray

$4,499.00

Coupon

Price with $400 promo code APINSIDER. Add AppleCare for $299 ($80 off) with the same code! As always, if you have any issues, you can reach out to us at [email protected] and we'll try and help.

n/a

n/a

n/a

n/a

$0.00
16" 8C (2.4GHz, 64GB, 1TB, 5600M) Silver

$4,499.00

Coupon

Price with $400 promo code APINSIDER. Add AppleCare for $299 ($80 off) with the same code! As always, if you have any issues, you can reach out to us at [email protected] and we'll try and help.

n/a

n/a

n/a

n/a

$0.00
16" 8C (2.4GHz, 64GB, 2TB, 5300M) Gray

$4,099.00

Coupon

Price with $300 promo code APINSIDER. If you have any issues, you can reach out to us at [email protected] and we'll try and help.

n/a

n/a

n/a

n/a

$0.00
16" 8C (2.4GHz, 64GB, 2TB, 5300M) Silver

$4,099.00

Coupon

Price with $300 promo code APINSIDER. If you have any issues, you can reach out to us at [email protected] and we'll try and help.

n/a

n/a

n/a

n/a

$0.00
16" 8C (2.4GHz, 64GB, 2TB, 5500M 4GB) Gray

$4,199.00

Coupon

Price with $300 promo code APINSIDER. If you have any issues, you can reach out to us at [email protected] and we'll try and help.

n/a

n/a

n/a

n/a

$0.00
16" 8C (2.4GHz, 64GB, 2TB, 5500M 4GB) Silver

$4,199.00

Coupon

Price with $300 promo code APINSIDER. If you have any issues, you can reach out to us at [email protected] and we'll try and help.

n/a

n/a

n/a

n/a

$0.00
16" 8C (2.4GHz, 64GB, 2TB, 5500M 8GB) Gray

$4,299.00

Coupon

Price with $200 promo code APINSIDER. As always, if you have any issues, you can reach out to us at [email protected] and we'll try and help.

n/a

n/a

n/a

n/a

$0.00
16" 8C (2.4GHz, 64GB, 2TB, 5500M 8GB) Silver

$4,299.00

Coupon

Price with $300 promo code APINSIDER. If you have any issues, you can reach out to us at [email protected] and we'll try and help.

n/a

n/a

n/a

n/a

$0.00
16" 8C (2.4GHz, 64GB, 2TB, 5600M) Gray

$4,899.00

Coupon

Price with $400 promo code APINSIDER. Add AppleCare for $299 ($80 off) with the same code! As always, if you have any issues, you can reach out to us at [email protected] and we'll try and help.

n/a

n/a

n/a

n/a

$0.00
16" 8C (2.4GHz, 64GB, 2TB, 5600M) Silver

$4,899.00

Coupon

Price with $400 promo code APINSIDER. Add AppleCare for $299 ($80 off) with the same code! As always, if you have any issues, you can reach out to us at [email protected] and we'll try and help.

n/a

n/a

n/a

n/a

$0.00
16" 8C (2.4GHz, 64GB, 4TB, 5300M) Gray

$4,699.00

Coupon

Price with $300 promo code APINSIDER. If you have any issues, you can reach out to us at [email protected] and we'll try and help.

n/a

n/a

n/a

n/a

$0.00
16" 8C (2.4GHz, 64GB, 4TB, 5300M) Silver

$4,699.00

Coupon

Price with $300 promo code APINSIDER. If you have any issues, you can reach out to us at [email protected] and we'll try and help.

n/a

n/a

n/a

n/a

$0.00
16" 8C (2.4GHz, 64GB, 4TB, 5500M 4GB) Gray

$4,799.00

Coupon

Price with $374 promo code APINSIDER. Plus, save $70 on AppleCare with the same code. If you have any issues, you can reach out to us at [email protected] and we'll try and help.

n/a

n/a

n/a

n/a

$0.00
16" 8C (2.4GHz, 64GB, 4TB, 5500M 4GB) Silver

$4,799.00

Coupon

Price with $300 promo code APINSIDER. If you have any issues, you can reach out to us at [email protected] and we'll try and help.

n/a

n/a

n/a

n/a

$0.00
16" 8C (2.4GHz, 64GB, 4TB, 5500M 8GB) Gray

$4,899.00

Coupon

Price with $300 promo code APINSIDER. If you have any issues, you can reach out to us at [email protected] and we'll try and help.

n/a

n/a

n/a

n/a

$0.00
16" 8C (2.4GHz, 64GB, 4TB, 5500M 8GB) Silver

$4,899.00

Coupon

Price with $300 promo code APINSIDER. If you have any issues, you can reach out to us at [email protected] and we'll try and help.

n/a

n/a

n/a

n/a

$0.00
16" 8C (2.4GHz, 64GB, 4TB, 5600M) Gray

$5,499.00

Coupon

Price with $500 promo code APINSIDER. Add AppleCare for $299 ($80 off) with the same code! As always, if you have any issues, you can reach out to us at [email protected] and we'll try and help.

n/a

n/a

n/a

n/a

$0.00
16" 8C (2.4GHz, 64GB, 4TB, 5600M) Silver

$5,499.00

Coupon

Price with $500 promo code APINSIDER. Add AppleCare for $299 ($80 off) with the same code! As always, if you have any issues, you can reach out to us at [email protected] and we'll try and help.

n/a

n/a

n/a

n/a

$0.00
16" 8C (2.4GHz, 64GB, 512GB, 5300M) Gray

$3,499.00

Coupon

Price with $200 promo code APINSIDER. As always, if you have any issues, you can reach out to us at [email protected] and we'll try and help.

n/a

n/a

n/a

n/a

$0.00
16" 8C (2.4GHz, 64GB, 512GB, 5300M) Silver

$3,499.00

Coupon

Price with $200 promo code APINSIDER. As always, if you have any issues, you can reach out to us at [email protected] and we'll try and help.

n/a

n/a

n/a

n/a

$0.00
16" 8C (2.4GHz, 64GB, 512GB, 5500M 4GB) Gray

$3,599.00

Coupon

Price with $200 promo code APINSIDER. As always, if you have any issues, you can reach out to us at [email protected] and we'll try and help.

n/a

n/a

n/a

n/a

$0.00
16" 8C (2.4GHz, 64GB, 512GB, 5500M 4GB) Silver

$3,599.00

Coupon

Price with $200 promo code APINSIDER. As always, if you have any issues, you can reach out to us at [email protected] and we'll try and help.

n/a

n/a

n/a

n/a

$0.00
16" 8C (2.4GHz, 64GB, 512GB, 5500M 8GB) Gray

$3,699.00

Coupon

Price with $200 promo code APINSIDER. As always, if you have any issues, you can reach out to us at [email protected] and we'll try and help.

n/a

n/a

n/a

n/a

$0.00
16" 8C (2.4GHz, 64GB, 512GB, 5500M 8GB) Silver

$3,699.00

Coupon

Price with $200 promo code APINSIDER. As always, if you have any issues, you can reach out to us at [email protected] and we'll try and help.

n/a

n/a

n/a

n/a

$0.00
16" 8C (2.4GHz, 64GB, 512GB, 5600M) Gray

$4,299.00

Coupon

Price with $400 promo code APINSIDER. Add AppleCare for $299 ($80 off) with the same code! As always, if you have any issues, you can reach out to us at [email protected] and we'll try and help.

n/a

n/a

n/a

n/a

$0.00
16" 8C (2.4GHz, 64GB, 512GB, 5600M) Silver

$4,299.00

Coupon

Price with $400 promo code APINSIDER. Add AppleCare for $299 ($80 off) with the same code! As always, if you have any issues, you can reach out to us at [email protected] and we'll try and help.

n/a

n/a

n/a

n/a

$0.00
16" 8C (2.4GHz, 64GB, 8TB, 5300M) Gray

$5,899.00

Coupon

Price with $300 promo code APINSIDER. If you have any issues, you can reach out to us at [email protected] and we'll try and help.

n/a

n/a

n/a

n/a

$0.00
16" 8C (2.4GHz, 64GB, 8TB, 5300M) Silver

$5,899.00

Coupon

Price with $300 promo code APINSIDER. If you have any issues, you can reach out to us at [email protected] and we'll try and help.

n/a

n/a

n/a

n/a

$0.00
16" 8C (2.4GHz, 64GB, 8TB, 5500M 4GB) Gray

$5,999.00

Coupon

Price with $450 promo code APINSIDER. Plus, save $70 on AppleCare with the same code. If you have any issues, you can reach out to us at [email protected] and we'll try and help.

n/a

n/a

n/a

n/a

$0.00
16" 8C (2.4GHz, 64GB, 8TB, 5500M 4GB) Silver

$5,999.00

Coupon

Price with $300 promo code APINSIDER. If you have any issues, you can reach out to us at [email protected] and we'll try and help.

n/a

n/a

n/a

n/a

$0.00
16" 8C (2.4GHz, 64GB, 8TB, 5500M 8GB) Gray

$6,099.00

Coupon

Price with $450 promo code APINSIDER. Plus, save $70 on AppleCare with the same code. If you have any issues, you can reach out to us at [email protected] and we'll try and help.

n/a

n/a

n/a

n/a

$0.00
16" 8C (2.4GHz, 64GB, 8TB, 5500M 8GB) Silver

$6,099.00

Coupon

Price with $400 promo code APINSIDER. Add AppleCare for $299 with same code ($80 off retail). As always, if you have any issues, you can reach out to us at [email protected] and we'll try and help.

n/a

n/a

n/a

n/a

$0.00
16" 8C (2.4GHz, 64GB, 8TB, 5600M) Gray

$6,699.00

Coupon

Price with $600 promo code APINSIDER. As always, if you have any issues, you can reach out to us at [email protected] and we'll try and help.

n/a

n/a

n/a

n/a

$0.00
16" 8C (2.4GHz, 64GB, 8TB, 5600M) Silver

$6,699.00

Coupon

Price with $600 promo code APINSIDER. As always, if you have any issues, you can reach out to us at [email protected] and we'll try and help.

n/a

n/a

n/a

n/a

$0.00
Plus exclusive Apple deals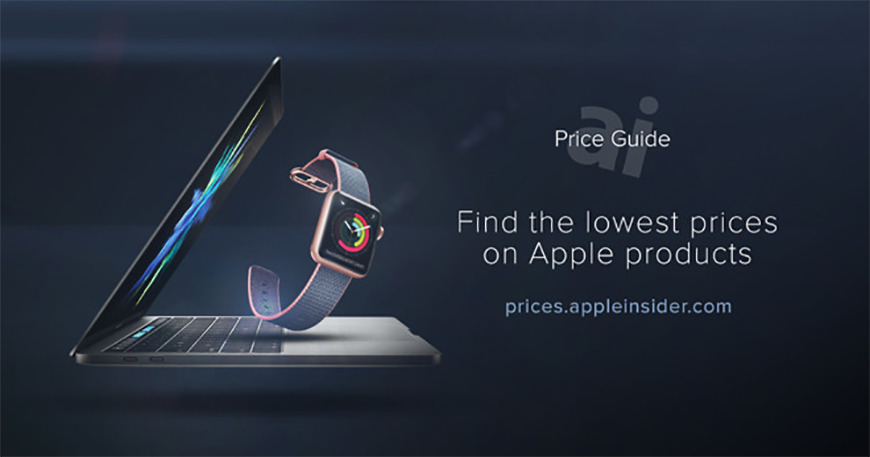 Apple Resellers are also running additional deals on Apple hardware that will not only deliver the lowest prices on many of the items, but also throw in extra savings on peripherals, software and more. Here are just a few of the specials running today: