Rare Steve Jobs application sells for $343,000, NFT version pulls in $23,000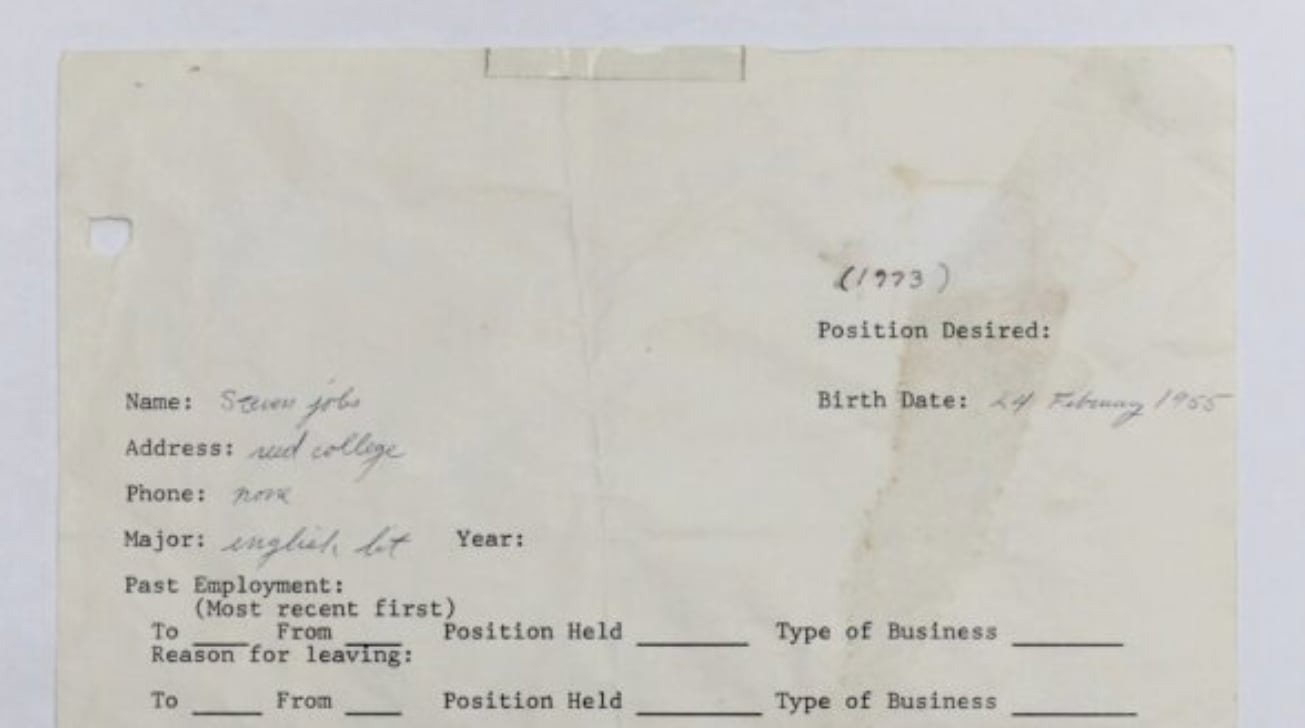 Two versions of a rare job application filled out by late Apple co-founder Steve Jobs were sold at auction this week, with the physical paper document bringing in considerably more bids and money than an accompanying digital copy sold as a non-fungible token.
The document, a job application filled out by Jobs in 1973, went for the equivalent of $343,000 in cryptocurrency Ethereum on Wednesday, while the NFT sold for about $23,000, according to a website maintained by auction organizer Olly Joshi. Snoofa was used to list the physical application and Rarible hosted the NFT.
When Joshi listed the item earlier this month, he positioned the NFT version as an experiment of sorts.
"Will this open a whole new market for decentralized collectibles? Will this cement the status-quo? Or could we see a stalemate with a fresh understanding that both can coexist and even complement one another as we traverse the next 50 years of innovation?," Joshi asked on the website.
Jobs' application has made the rounds over the years, most recently selling for 162,000 pounds (about $223,000 at the time) in March. It was previously listed in 2018, when it garnered close to $175,000.
Not much is known about the document. Jobs filled it out when he was likely 18 and either attending Reed College or auditing classes at the institution. The computer guru dropped out of Reed after six months, but continued to sit in on a variety of liberal arts classes for the next year and half.
Early Apple hardware and Jobs memorabilia often fetch high prices at auction. Examples of the company's first computer, the Apple-1, are extremely valuable, with one working unit going for nearly $1 million in 2014.
Items signed to Jobs are equally prized, as the Apple co-founder was notoriously averse to handing out autographs.