Thunderbolt 5 details leak via deleted Twitter photo by Intel executive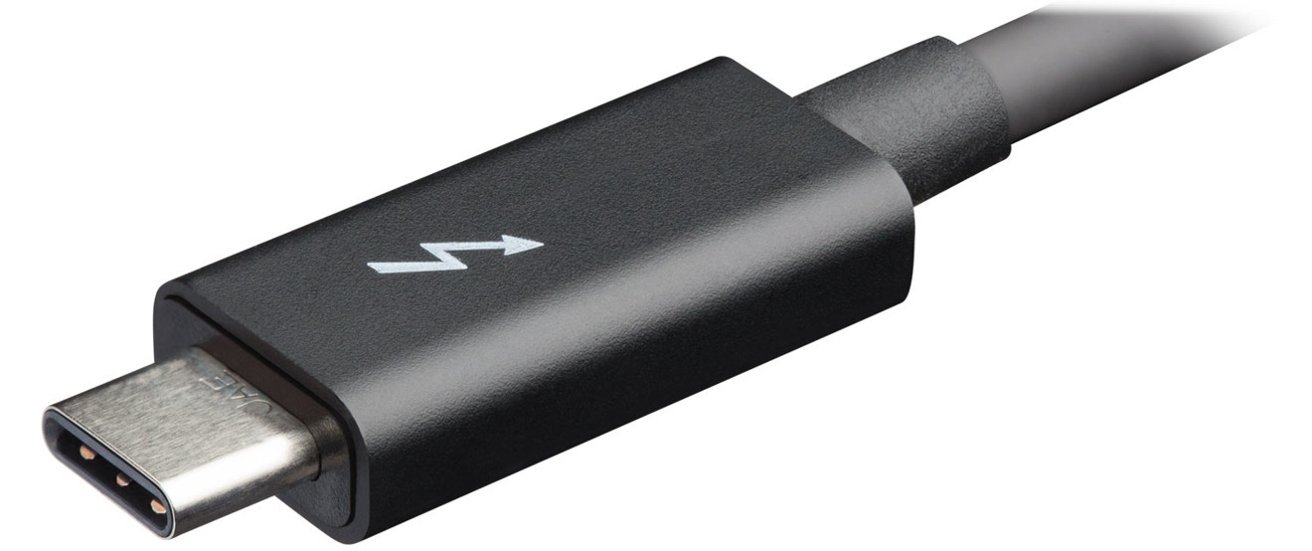 A tweet from an Intel executive has tweeted then deleted an image that showed off some details about the in-development Thunderbolt 5, including that Intel is aiming to double the existing Thunderbolt bandwidth limits to 80Gbps.
An early Sunday tweet was posted by EVP and GM of Intel Client Computing Group Gregory Bryant has prompted speculation about the future of Thunderbolt as a communications technology. The executive posted a collection of four images from a visit to Intel's Israel research and development hub, but quietly deleted one of the photographs.
Seen by Anandtech, the image was wiped from Twitter as it includes a poster in the background that details what is believed to be Thunderbolt 5. The poster imparts a few key pieces of information about the connection's operation, including that it is tentatively called "USB 80G."
Despite not stating Thuderbolt at all on the poster, Bryan's tweet mentions it was a Thunderbolt-related lab tour. Also, given the closeness of Thunderbolt and USB by Intel allowing the Thunderbolt 3 specification to be part of the USB 4 standard, it seems highly plausible the poster is about Thunderbolt 5.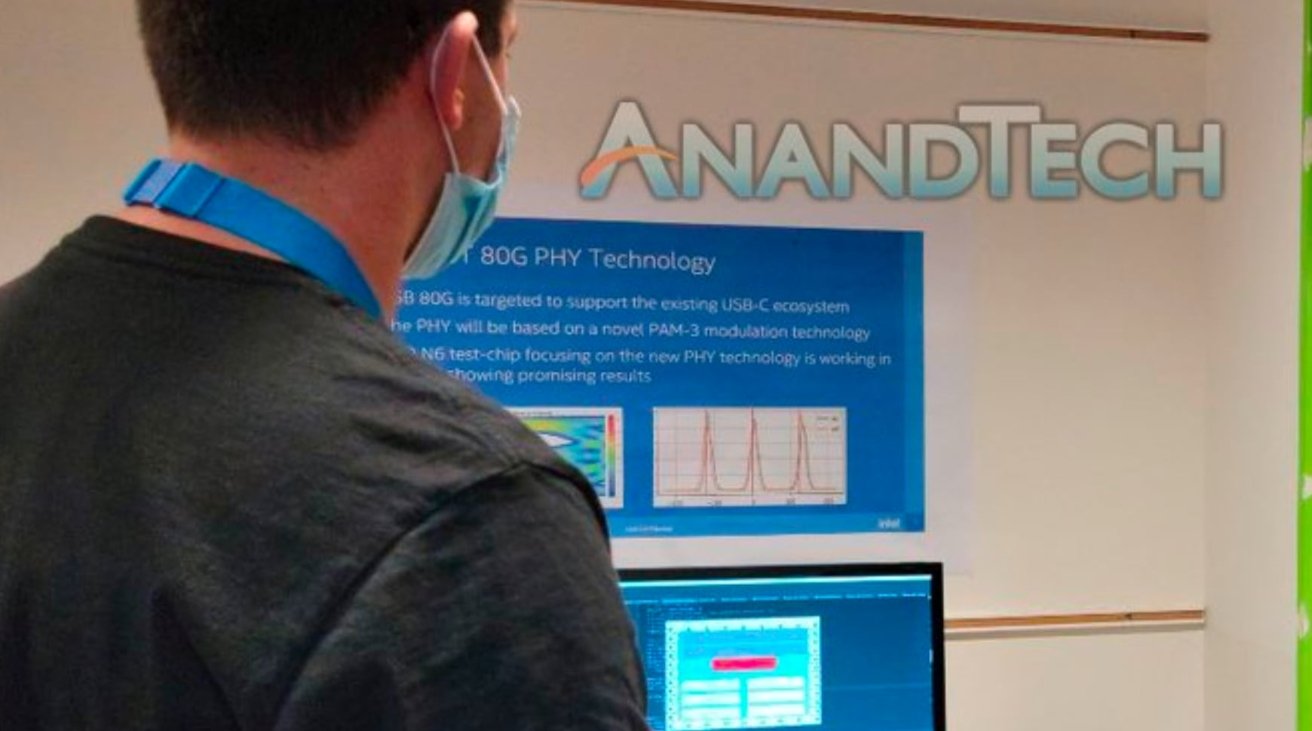 According to the poster in the image, the connection is "targeted to support the existing USB-C ecosystem," which means Intel plans to continue using the USB Type-C connection.
An unusual element of the poster is a mention of its use of a "novel PAM-3 modulation technology." This indicates Intel is keen to try a completely different system for transmitting bits than normal.
Normally, the data line transmits one bit at a time, with an electrical signal switching between two states, also known as NRZ encoding. An alternative, Pulse-Amplitude Modulation 4 (PAM-4) mentions how two bits can be transferred at a time, with the 4 referring to the number of pairs of bits it can produce.
PAM-3 differs in that a data line can move between three states, covering 0, +1, or a -1. A pair of transmissions tells the system what a group of three bits are, giving an efficiency around 50% greater than NRZ.
To consumers, Thunderbolt 5 should theoretically provide many of the existing benefits of Thunderbolt 3 including power delivery, video,Thunderbolt networking, and high amounts of bandwidth. In the case of Thunderbolt 5, the doubled bandwidth from 40Gbps to 80Gbps will enable faster file transfers, as well as sustaining high-data communications between connected devices with fewer limitations.
Apple's current products support Thunderbolt 3. While some accessories have been released with Thunderbolt 4 support, it may be a while before Apple moves over to the standard.
It remains to be seen when Thunderbolt 5 will be formally introduced, but the unexpected leak at least offers a hint of what to expect from the standard's arrival.