ProMotion display a major draw for 'iPhone 13,' says survey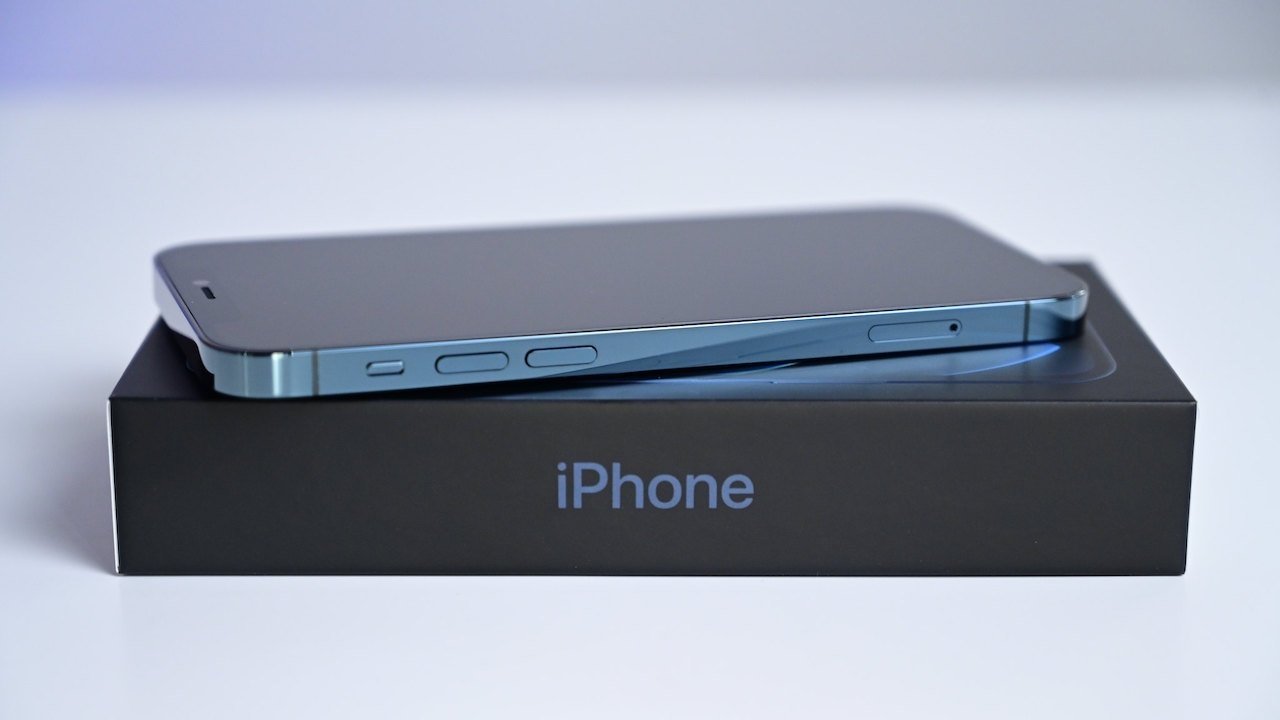 AppleInsider is supported by its audience and may earn commission as an Amazon Associate and affiliate partner on qualifying purchases. These affiliate partnerships do not influence our editorial content.
Close to half of iPhone owners intend to upgrade to the "iPhone 13," a survey indicates, with 120Hz ProMotion, hidden Touch ID, and an always-on display seemingly the most-wanted features, while little love is given to the "mini" model.
Apple is anticipated to be bringing out its "iPhone 13" refresh this fall, alongside a roster of other potential product launches. According to the results of one survey, it seems that many people will be making the upgrade to the 2021 models.
The survey report by SellCell.com claims 43.7% of iPhone users planned to switch to the "iPhone 13," while 56.3% said they were not interested. The 43.7% figure is apparently an improvement on the purchase intent for the iPhone 12, up 2.7% from a similar survey taken in 2020.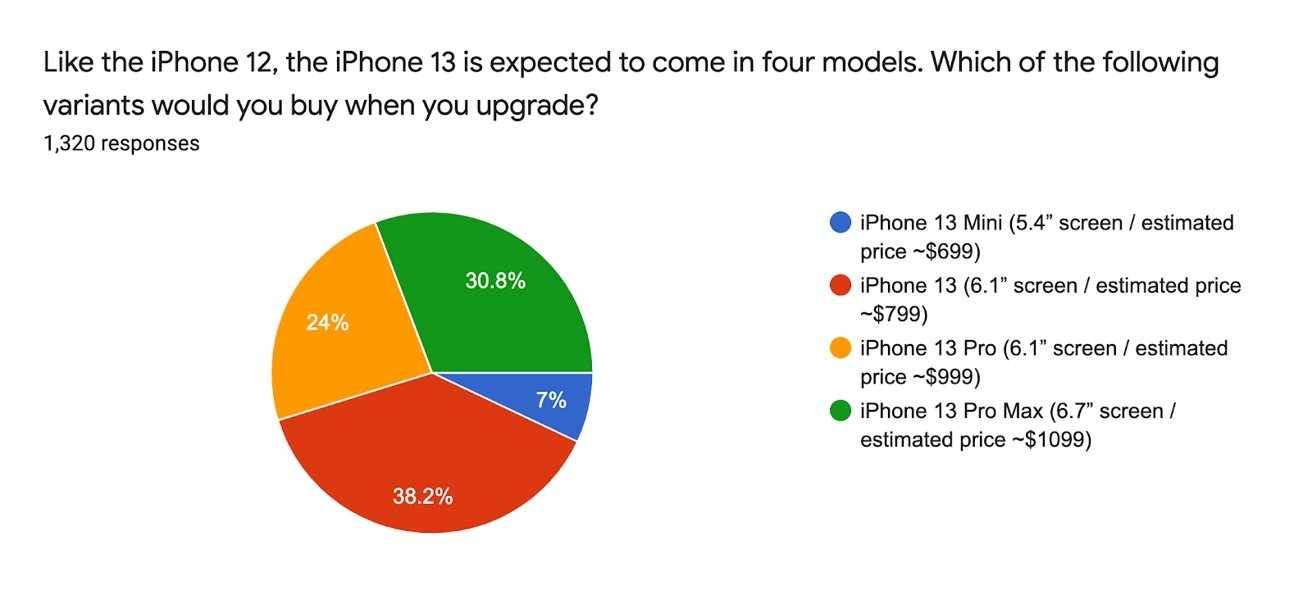 Of the potential buyers who said they would make the change, 38.2% said they would go for the standard "iPhone 13," followed by 30.8% wanting the larger Pro Max variant, and 24% opting for the Pro model. Only 7% wanted the "iPhone 13 mini."
On the subject of potential features, the survey indicated the 120Hz ProMotion display was the most-wanted feature, with a 22% share. The less-likely under-display Touch ID was second with 18.2%. while the more plausible always-on display managed 16%.
A smaller notch or a notchless design was favored by 10.9% of those surveyed, with extended battery capacity reaching 8.3%, higher storage capacities had 8.1% of the vote, and a better camera was wanted by 6.6%.
At the bottom end of the list, a faster processor got only 2.4% of the survey excited, with reverse wireless charging managing 1.5%, and faster Wi-Fi 6E connectivity at 1.1%. Rounding out the list is a portless design at 0.8%.
For other products Apple could launch in the fall, the survey asked if participants would be interested in an "Apple Watch Series 7" if rumors about a flat-edge design, battery expansion, and blood glucose monitoring were true. Only 27.3% said they would consider the purchase.
The survey was relatively small, questioning only just over 3,000 iPhone owners aged 18 years or older, based in the United states.