PlugBug Slim review: Easily pocketable power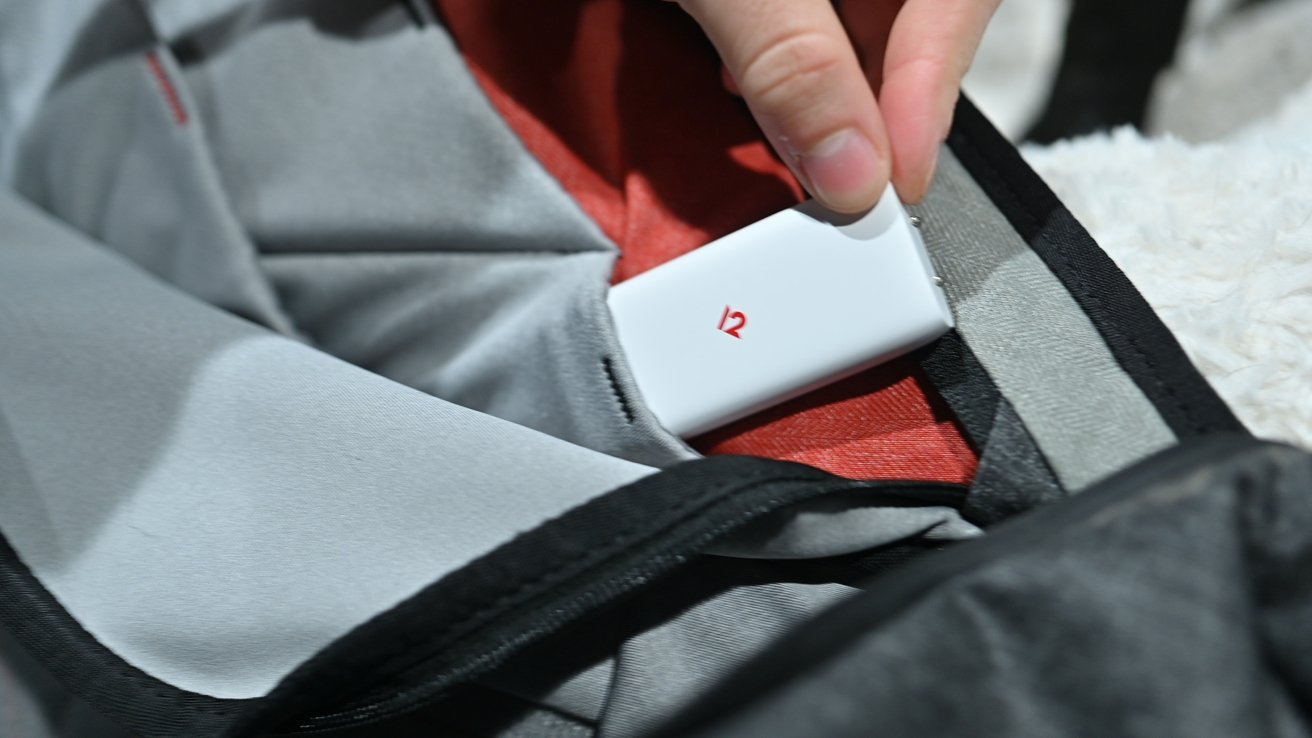 The new PlugBug Slim aims to provide 20W of power in an ultra-compact design perfect for travel or areas too cramped for traditional wall-warts. It's an excellent product on its own, but we set out to see if it was worth it in an increasingly crowded market.
A compact design
Twelve South made PlugBug Slim from two-tone plastic. Most of the body is a matte white finish that matches well with Apple's clean aesthetic.
In terms of size, the PlugBug Slim stays true to its name. To give you a point of reference, it is slightly more narrow than the new Apple TV Siri remote but roughly 30 percent thicker.
The prongs on PlugBug Slim conveniently pivot into the body for easy travel. This feature has become almost commonplace for chargers these days, but it makes it no less helpful to have it here.
There's a single USB-C PD port on the PlugBug Slim, and it sits at the bottom. The cable is routed either straight up or straight down when plugged in, making the device well-suited for those tight, hard-to-reach areas.
Unlike Apple's chargers, Twelve South also included a LED status light to let you know the outlet has power. If the outlet is connected to a switch, it isn't always apparent that power is flowing. With the status light, there's some transparency there.
20 watts of power
The choice to go with a power output of 20W is an interesting one. Twelve South tells us that this is more in line with Apple's product portfolio than some other third-party chargers exceeding 20W. We agree with that assessment — to a point.
Apple includes a 20W charger with the latest iPad Pros. A 20W charger is required to use a MagSafe charging puck. The maximum input for an iPhone sits at around that 20W mark. Even HomePod mini ships with a 20W adapter in the box.
That said, there are times when 20W isn't enough. Those aforementioned iPad Pros are bundled with a 20W charger but can accept far more. And MagSafe Duo needs 27W of power if you'd like to charge your iPhone faster than 11W.
It ultimately comes down to what you're using this for. If you're trying to fast charge an iPad Pro or run your MagSafe Duo at top speed, look elsewhere. But if you fall into the other buckets where 20W is the sweet spot, you're all set with PlugBug Slim.
Should you buy the PlugBug Slim?
In the end, what you're paying for here is the form factor. There isn't quite anything that fits this form factor exactly. Holding it in your hand, it feels like a solid, well-built charge that you can rely on and will easily slip into any pocket.
Savvy shoppers may be familiar with some of the other options on the market. The Anker PowerPort Atom III being the most common of the bunch. It supports GaN and outputs at 30W. But it is undoubtedly wider, not quite as slim, and is heavier than PlugBug Slim. It also doesn't match Apple's look and feel, with vivid blue lights, textured plastic, and large logos.
Other than Anker's offerings, various GaN chargers push the envelope in terms of size. But, nothing matches the size, and Apple-specific look like Twelve South does with PlugBug Slim.
Depending on your individual use case, Twelve South may have put out the ideal wall charger. If it doesn't line up with your needs, your options are open.
Sleek matte white look
Two-toned design with hidden seam
20W is fast enough for most of your Apple gear
Ultra slim for tight spaces
USB-C
Collapsible prongs
20W isn't enough for full speed iPad Pro or MagSafe Duo
Only one USB-C port
Other slim chargers use GaN or higher speeds with similar sizes
Price per wattage is on the high side
Rating: 4 out of 5