Apple ramps up staff COVID-19 testing, pauses 'Today at Apple' return plans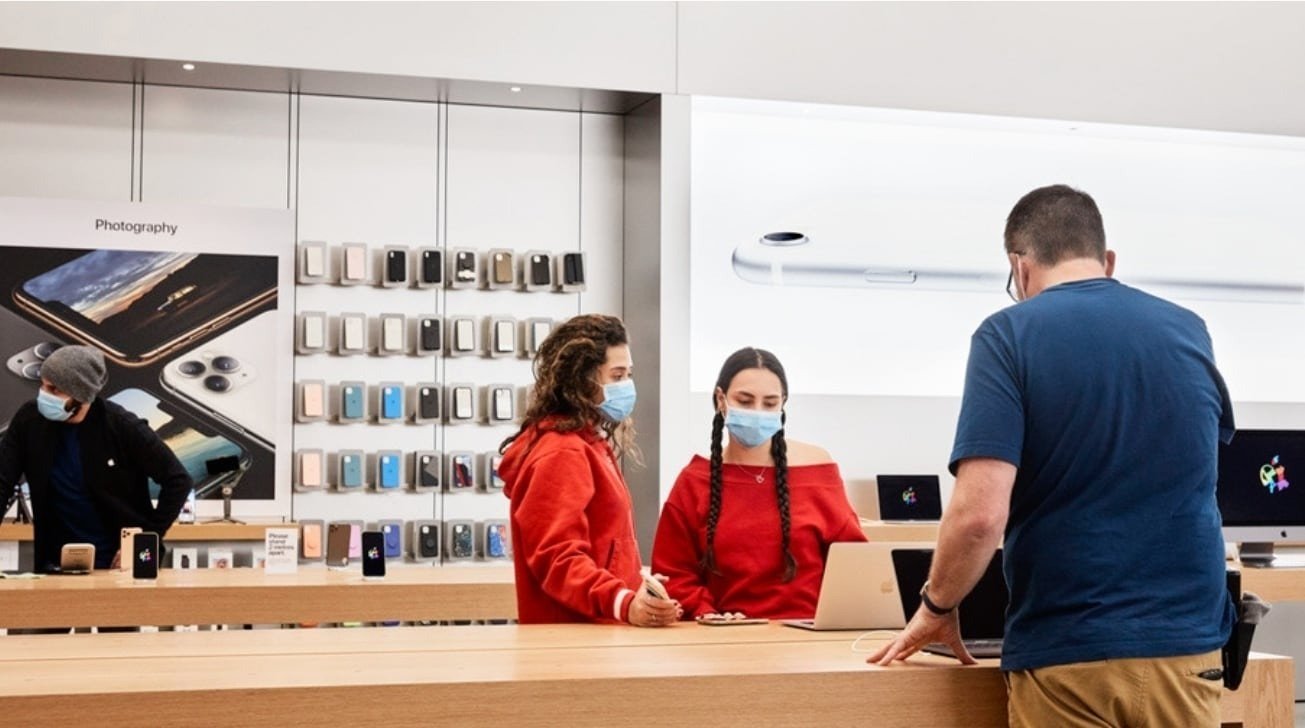 Apple is reportedly increasing testing for both retail and corporate employees and is planning on pausing a return to holding in-store "Today at Apple" sessions.
In a memo sent out to staffers, Apple said that it will begin sending two at-home COVID-19 testing kits a week, instead of one, and that employees should expect to be tested on Mondays and Thursday. According to Bloomberg, Apple attributed the ramp up in testing to the more infectious Delta variant.
"With the emergence of more contagious variants like delta, we believe that more frequent testing will better protect you and everyone at Apple," the memo read. "Beginning Aug. 16, Quest will be sending you two mail-in test kits per week instead of one."
Apple is also planning on increasing coronavirus testing to three times per week for staffers in some officers. The Cupertino company is not requiring tests or vaccinations, but is instead encouraging both.
The push for increased testing could help Apple reach its goal of returning to full in-office work. Apple initially planned to have employees return to offices in September, but has delayed that timeline to October at the earliest. Bloomberg reports that Apple is now expecting to make a full return to the office around February.
In addition, Apple also walked back a plan to bring in-store "Today at Apple" sessions back to its retail network later in August. In the U.S., Mexico, Brazil, and Canada, Apple is pausing that plan just one day after a report indicated that the classes could return soon.
Apple is still planning on bringing back "Today at Apple" sessions in Europe and other regions, though those plans could also change based on local conditions.
The company has taken a hardline stance on at least a partial return to in-office work, even as some employees lobby for fully remote arrangements. Apple is also said to be considering a hybrid remote and in-store work model for its retail employees.
Back in July, Apple restored mask mandates at its retail stores across the U.S.