Apple evaluating Apple Watch end link as basis for universal connector standard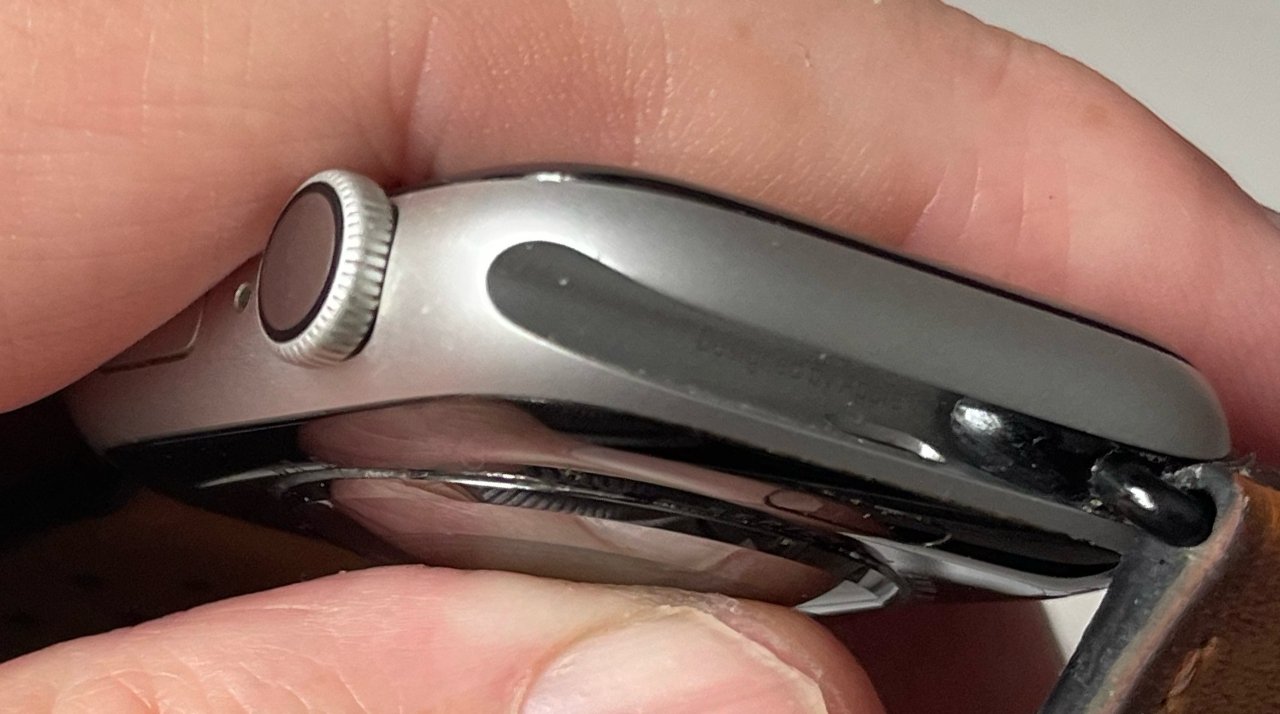 The clever end link in Apple Watch could be brought to more devices, as Apple investigates an "attachment system," that may even be how "Apple Glass" frames connect together.
Apple's design for the way you put bands on an Apple Watch was revolutionary, and a newly-revealed patent application wants to extend that to other uses. "Attachment system for an Electronic Device," is a mixture of describing what it's already used for, and what it could be.
Although newly-revealed, this patent application has a history going back to 2015, and initially could be taken to be solely about the Apple Watch. Yet it's also proposing using its idea of an "attachment system" for spectacles, perhaps foreshadowing "Apple Glass."
Then while those drawings that are recognizable, are all from the Apple Watch, Apple is at pains to show it wants to attach many devices.
What Apple proposes is a system that couples "an electronic device, a mechanical device, an electromechanical device and so on," to an accessory such as a cover, a lanyard, a band, a strap, a chain, a dock and the like."
Apple could be doing the patent application dance, in which every inventor makes the broadest possible claims in order to help stand up future litigation. Apple could be retrospectively aiming for a patent on one of the Apple Watch's cleverest design features.
Yet some of these drawings are also oddly reminiscent of how the PowerBook Duo used to slot into the Duo Dock, in the 1990s. That turned a laptop into a desktop, and Apple's newly-revealed patent application talks repeatedly about an "ecosystem whereby... [the devices] are interchangeable with respect to one another."
The patent application is credited to three inventors. One of them, Phillip M. Hobson, is previously credited with working on Apple Glass.