JP Morgan ups Apple price target to $180, citing 5G iPhone SE expectations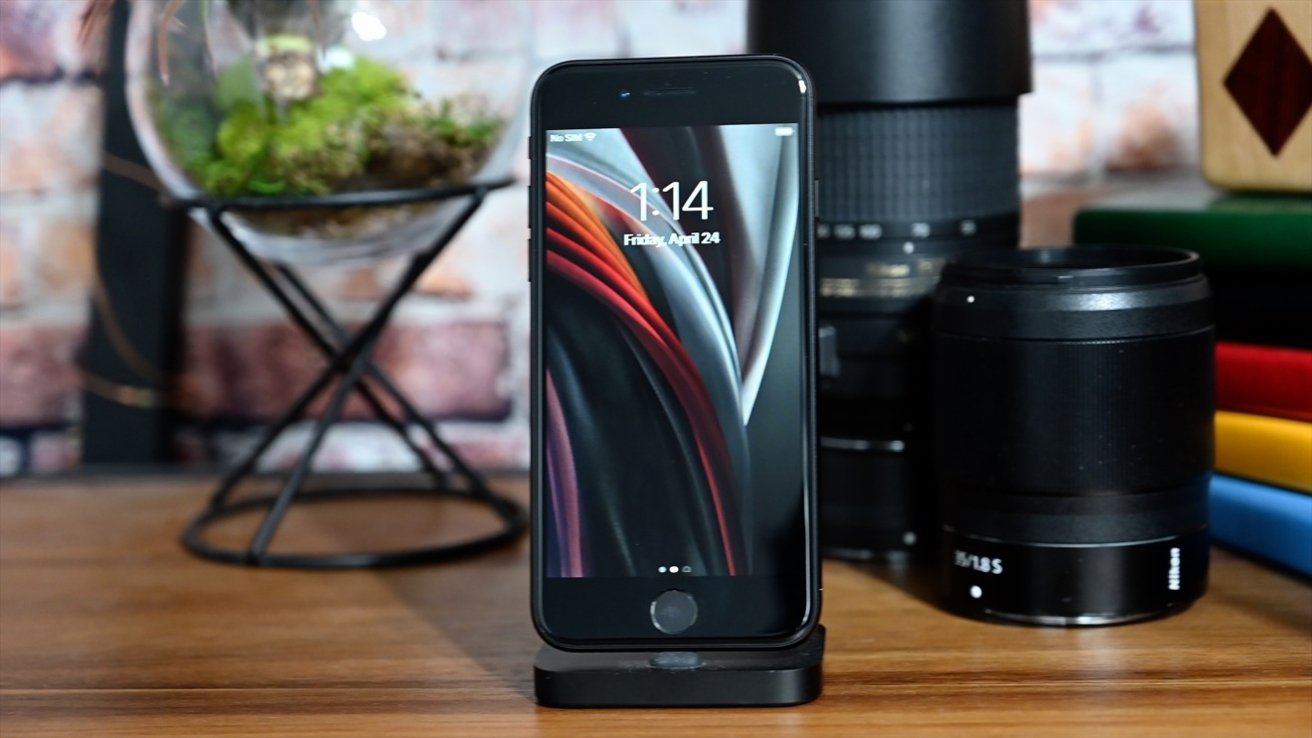 Investment bank JP Morgan has raised its Apple price target to $180 on expectations that the "iPhone 13" and a 5G iPhone SE could be catalysts that drive another record year for the Cupertino company.
In a note to investors seen by AppleInsider, JP Morgan lead analyst Samik Chatterjee says that he sees "substantial upside" relative to consensus expectations for the 2022 fiscal year. That's because of the aforementioned iPhone models, as well as low investor expectations for iPhone and total revenue.
Chatterjee has increased his iPhone volume estimates for 2022 to 246 million units, which implies another record year of Apple handset shipments following 2021.
The analyst says these expectations are based on moderations in the "iPhone 13" upgrade rate relative to Apple's iPhone 12 and iPhone 12 Pro lineups.
He adds that the numbers are offset by the higher volumes for devices with lower average selling prices (ASP). However, the launch of a 5G-equipped iPhone SE model could provide upside through Apple's large installed base.
Despite the slight moderation in the 2022 iPhone upgrade rate, Chatterjee believes that the rate will still contribute to a similar level of volume because of a larger installed base. His expectations still use an upgrade rate that remains above the 4G smartphone era.
The analyst has raised his revenue and earnings-per-share (EPS) expectations for 2022, which now sit 2% and 7% above consensus.
Additionally, Chatterjee has raised his 12-month Apple price target to $180, up from $175. The new target is based on a price-to-earnings multiple of about 30x on JP Morgan's 2022 Apple earnings estimate of $6.