Florida man guilty of thousand-iPhone fraud in the Apple Crime Blotter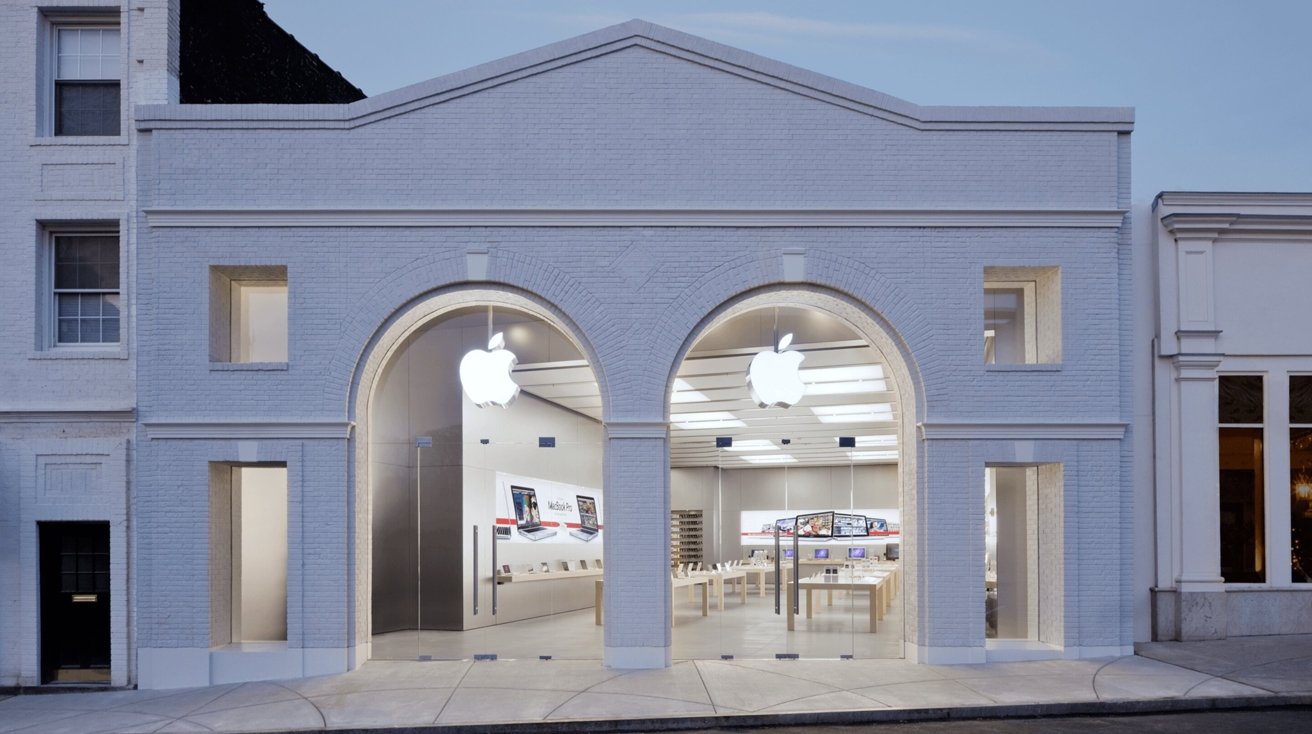 Man pleads guilty to huge iPhone theft, more thefts at Greenwich Apple Store, and restitution overturned in Pennsylvania warehouse theft.
The latest in an occasional AppleInsider series, looking at the world of Apple-related crime.
Man pleads guilty to fraud involving over 1,000 iPhones
A man from Florida has pled guilty to federal charges of wire fraud and money laundering, centering on a scheme to steal a large number of iPhones. According to the Justice Department press release, the man "was able to fraudulently obtain in excess of 1,500 new, in-box cellular devices and resell them on the illicit market," in a scheme that also involved compromising Verizon accounts.
The fraud included "devices shipped to various Apple Stores and other third-party vendors." As part of the plea, the man agreed to surrender a Lamborghini Urus; $619,184 in cash, and 60 pieces of gold and diamond jewelry.
Another theft at the Apple Store in Greenwich
Burglars broke into the Apple Store in Greenwich, Conn., in the early morning of August 25, taking 13 iPhones, although devices were recovered near the store, per Patch. Police say they have "several leads" as the identities of the burglars.
Earlier in the month, more than $1,000 worth of Apple Pencils had been taken from the same Apple Store.
Councilman charged with embezzlement also accused of wiping iPad
A city councilman in Roanoke, Va., who was charged in early August with felony embezzlement, has also been accused of remotely wiping his city-issued iPad. According to WSLS, authorities believe Robert Jeffrey Jr. wiped the device after it was seized as part of the embezzlement probe.
Court overturns restitution order for worker accused of iPhone thefts
A Pennsylvania appeals court has overruled an earlier ruling ordering a warehouse worker accused of stealing 40 iPhones to pay $26,000 in restitution.
Penn Live reports the man had originally been accused by the warehouse of taking 40 new iPhone 11s worth $52,000, until the man's attorney pointed out that the iPhone 11 had yet to be released at the time of the theft. The warehouse security chief later called that figure a "guesstimate," and admitted the company didn't have a clear record of what was taken.
"Given the lack of information concerning the actual phones that were stolen from the Syncreon facility, and the absence of any evidence otherwise establishing the amount Syncreon's loss, the (security) supervisor's testimony was insufficient to support the trial court's restitution award," the court ruled.
Man left iPad on plane, and then tracked it
A Texas man in early August realized that he had left his iPad on a plane after a redeye flight. When he looked for the device with Find My iPhone, it brought up an address he assumed was a Southwest Airlines lost-and-found site, but instead turned out to be an apartment complex.
The man called KPRC in Houston, but ultimately he decided to disable the device.
iCloud evidence used in another Capitol riot case
Another case involving iCloud evidence being used against a January 6 Capitol riot defendant is that of the 61-year-old man who was famously photographed sitting at the desk of House Speaker Nancy Pelosi. The man's phone has been elusive, the Arkansas Democrat Gazette said, although authorities have accessed his iCloud.
He is facing seven charges, including carrying a dangerous weapon, a ZAP Hike 'N Strike 950,000 Volt Stun Gun Walking Stick.
Indian athlete arrested for iPhone thefts
A man in India, described in news accounts as a "gold medalist in national wrestling games," has been arrested for theft after 50 stolen phones — at least some of which were iPhones — were found in his possession. According to Latestly, other stolen items included "a pair of branded shoes and two high-end watches.
Man sought for fake "transfer" of iPhones at T-Mobile store
A Tennessee police department is looking for a man who they say pretended to be a T-Mobile employee in order to steal two iPhone 12 Pro Max phones. The Chattanoogan writes the man showed up at a T-Mobile store, claiming to work at a different location, and asked to transfer phones to his store.
After he was given the two phones, the man fled the store in a blue BMW sedan.