Developer interest in Mac is waning, study suggests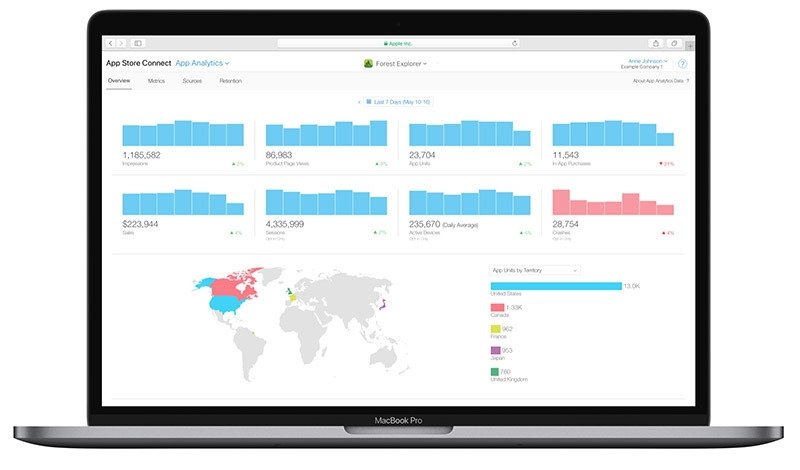 New estimates suggest developers are losing interest in releasing new apps on the Mac App Store, with new releases per month down to below 300 titles in June and July.
According to metrics gathered by AppFigures, the average number of new Mac App Store releases hovered at 343 apps per month so far in 2021. That compares to an average of 392 apps per month across 2020.
AppFigures forecasts releases to drop to the low 200s in August.
It should be noted that Apple does not provide exact App Store metrics for either iOS or macOS, meaning analysis of the online marketplace relies on estimates. That said, the iOS version of the App Store is known to be much more popular with developers, with Apple last year saying it receives more than 100,000 apps or app updates for review per week.
The publication does not speculate on the reason behind the reportedly lower Mac App Store submission rate, though it could be chalked up to Mac's relatively low segment penetration. According to the latest estimates from IDC, Apple shipped 6.2 million Macs in the second quarter of 2021 to take a 7.4% share of a growing PC market.
Also of note, Apple allows users to download and install Mac apps from other platforms, including the web. The company's mobile operating system is, at least for now, a virtually closed environment.
The AppFigures estimates were spotted by 9to5Mac on Tuesday.
The situation could change going forward. Apple is well on its way to transitioning Mac to Apple Silicon, a shift that could bode well for the Mac App Store. The move to ARM-based M-series processors on Mac means developers can — with a little help from Xcode — simultaneously code for both Mac and iOS with relative ease. So far, however, only a few iOS developers have brought their wares to macOS.
Apple's Mac App Store launched 10 years ago in January 2011, about two and a half years after its iOS counterpart.