Apple will let 'reader' apps link to websites for account setup & management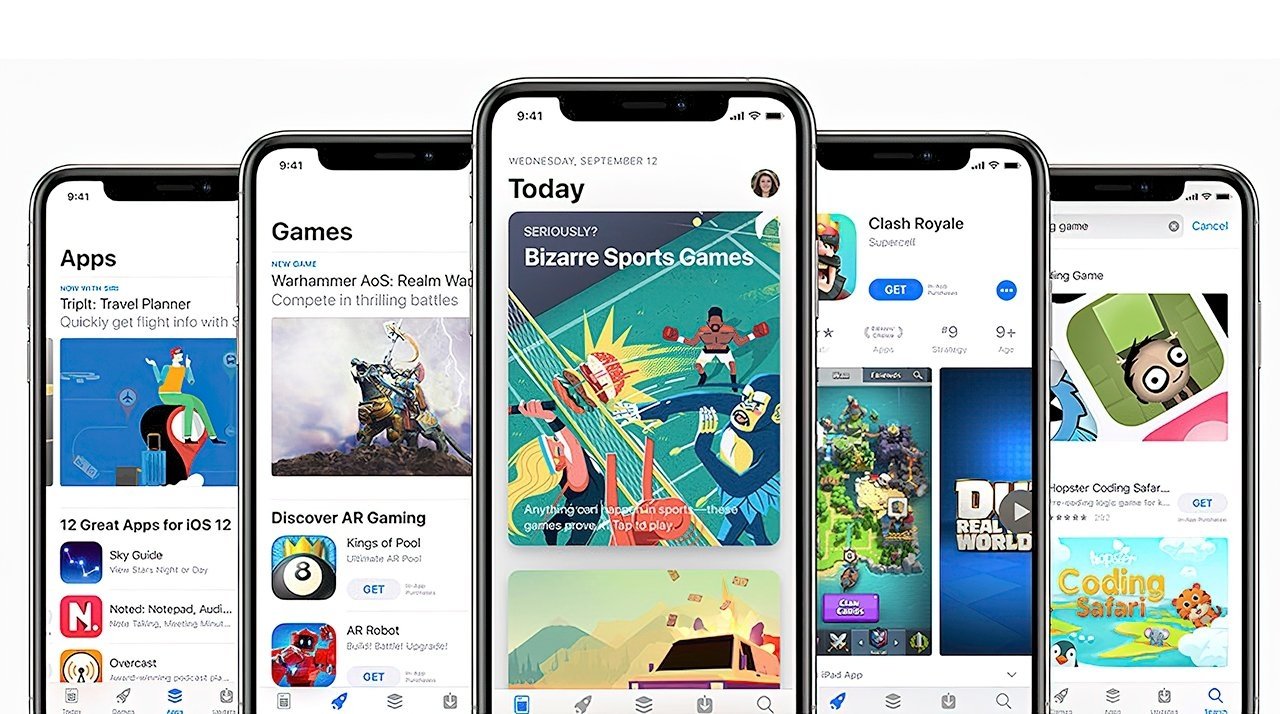 Apple on Wednesday announced that it will soon allow developers of so-called "reader" apps to include an in-app link to set up or manage accounts, a major shift in App Store policy that should alleviate antitrust concerns over anti-steering strategies.
The new rule is being introduced as a result of a Japan Fair Trade Commission (JFTC) investigation into App Store practices, but will be applied worldwide. Set to go live in early 2022, the new allowance will enable developers of "reader" apps to include a single link to their website for account management purposes.
Reader apps are defined as software that displays outside content on iOS, including previously purchased videos, music, magazines, newspapers and books. Previously purchased subscriptions to the same types of content are covered under the reader app umbrella. Such apps, like Netflix and Spotify, are allowed to operate on the App Store as long as developers don't urge users to conduct transactions outside of Apple's marketplace.
Apple said it is changing existing policy because reader apps do not offer in-app digital goods and services for purchase, a feature that requires developers to use the App Store's payment system. Apple takes an up to 30% cut of in-app purchases.
"Trust on the App Store is everything to us. The focus of the App Store is always to create a safe and secure experience for users, while helping them find and use great apps on the devices they love," said App Store chief Phil Schiller. "We have great respect for the Japan Fair Trade Commission and appreciate the work we've done together, which will help developers of reader apps make it easier for users to set up and manage their apps and services, while protecting their privacy and maintaining their trust."
A new set of App Store guidelines will be instituted prior to the 2022 rollout to "ensure a safe and seamless user experience." Developers who elect to include links to external websites will receive help from Apple in efforts to protect users, the company said.
According to the JFTC, Apple will also address other developer complaints at issue in the body's investigation. Specifically, the company will work to clarify App Store guidelines and improve transparency of the app review process to provide developers with a clear standard on rejections. Apple will report to the JFTC annually on the subject for a period of three years.
The development arrives less than a week after Apple agreed to make key changes to App Store policy in a bid to settle a class-action lawsuit brought by developers. As part of the proposed agreement, the tech giant will allow app makers in the U.S. to reach out to customers via email or other means to discuss alternative payment methods, easing but not completely ameliorating criticism of App Store anti-steering policies.
The company further agreed to create a $100 million fund to aid small developers, as well as other less impactful App Store changes.
Updated with information from the JFTC's report regarding the closing of its investigation.