SpaceX mission turns to Apple Watch, iPhone, iPad for health study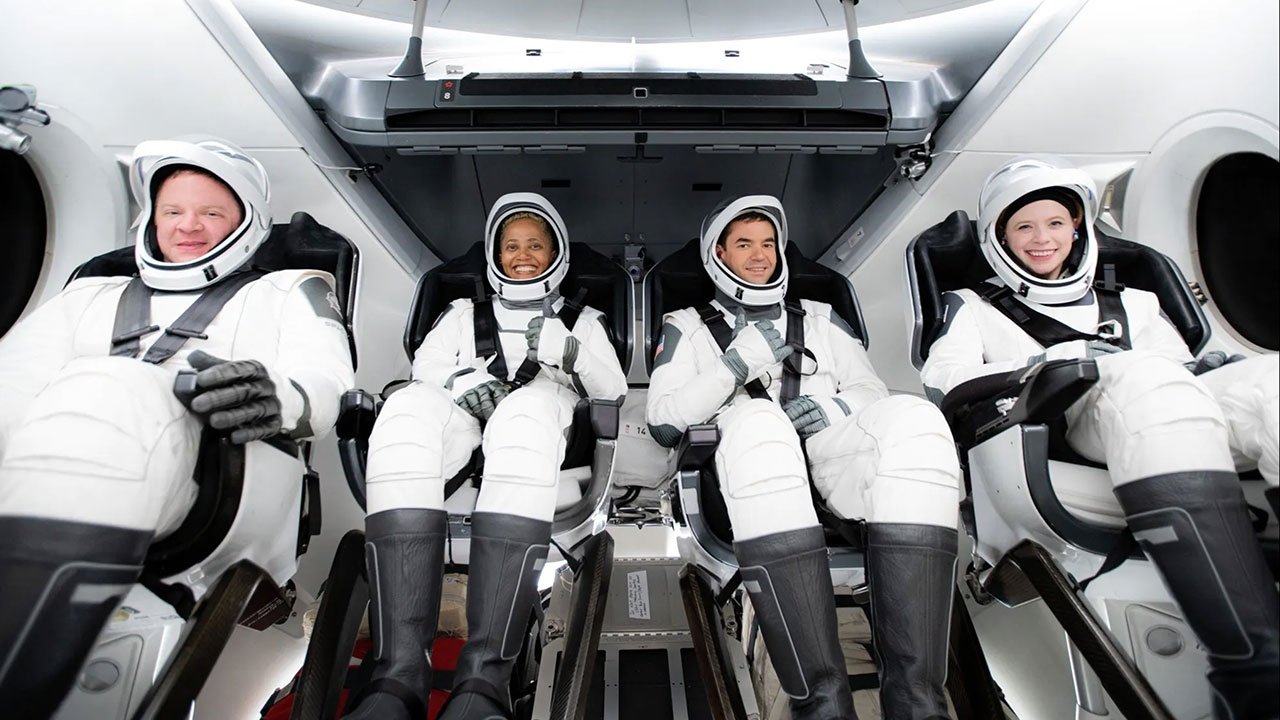 Apple products are set to play an important role in a SpaceX mission that will send an all-civilian crew into orbit, with Apple Watch Series 6, iPhone 12 Pro and iPad mini involved in a number of health experiments designed to examine the impact spaceflight has on the human body.
Crew of the Inspiration4 mission will perform a series of experiments on human health and performance during a three-day mission planned at a 575-kilometer orbit, farther from Earth than any manned spaceflight since the Hubble Space Telescope repair, SpaceX announced this week.
The aerospace firm is partnering with the Translational Research Institute for Space Health (TRISH) at Baylor College of Medicine and investigators at Weill Cornell Medicine on the project that will collect environmental and biomedical data, as well as biological samples, from the mission's four crew members.
"It's a pretty Apple-heavy set of projects," Jimmy Wu, senior biomedical engineer at TRISH and instructor for the Center for Space Medicine at Baylor College of Medicine, told SpaceExplored. "Which is really great because the product speaks for itself."
During the mission, Apple Watch will collect "research-grade ECG activity, movement, sleep, heart rate and rhythm, blood oxygen saturation, cabin noise and light intensity," according to SpaceX. Readings are also expected to be gathered from the SpaceX Crew Dragon vehicle.
Crew members will further perform cognitive evaluations with the Cognition app on iPad mini, software that is used by NASA-funded research studies.
Apple's iPhone 12 Pro is being paired with the Butterfly IQ+ Ultrasound device to scan the crew's organs. The evaluation will help determine whether non-medical experts can use Butterfly IQ+'s artificial intelligence guidance, which is presented through an accompanying app, to acquire clinical grade images without assistance from the ground.
Other tests include the collection and examination of drops of blood using a Vertical Flow Immunoassay (VFI) device, balance and perception evaluations, and biomedical sample collection.
Inspiration4 is scheduled to launch from NASA's Kennedy Space Center in Florida on Sept. 14.