Apple supplier working with medtech firms to advance non-invasive health tech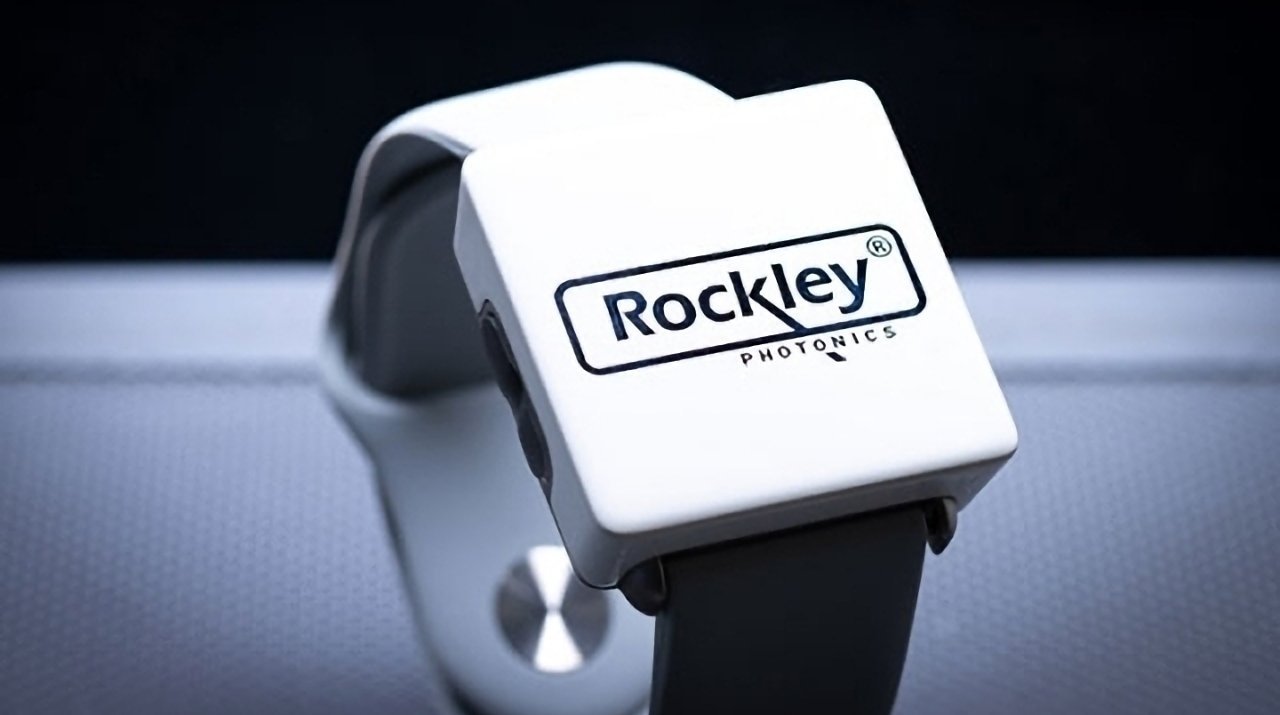 AppleInsider is supported by its audience and may earn commission as an Amazon Associate and affiliate partner on qualifying purchases. These affiliate partnerships do not influence our editorial content.
Apple partner Rockley Photonics on Wednesday announced a strategic partnership with two major medical device manufacturers that could lead to advancements in non-invasive biomarker sensing for mobile devices like Apple Watch.
As part of a pair of multi-year partnerships with two unnamed medical equipment and device manufacturers, Rockley will evaluate and incorporate next-generation non-invasive biomarker sensing technologies across a range of form factors, the company said in a press release.
The tech will be used in devices that gather photonics-based data from different parts of the body with a goal of monitoring health conditions and providing early disease detection. Initial deployment is limited to medical facilities like hospitals and clinics, though Rockley expects the partnerships to forward development of real-time, non-invasive biomarker sensing in mobile devices for outpatient monitoring.
"Combining our game-changing sensing technology with our partners' deep knowledge and experience in developing medical equipment and devices could open doors we haven't even thought of yet," said Dr. Andrew Rickman, CEO and founder of Rockley Photonics. "We believe that extending our technology into a wider variety of devices for both consumers and medtech will bring us one step closer to our vision of giving people better insights into their health and well-being."
While unnamed, the medtech manufacturers have a combined history of over 200 years in the industry and represent more than $40 billion of revenue in the medical equipment market, Rockley said.
Information gleaned from the project could be integrated into Rockley's so-called "clinic-on-the-wrist" sensing platform. Announced in July, the system utilizes laser technology instead of commonly-used LED-based sensors to detect a wide range of biomarkers including core body temperature, blood pressure, body hydration, alcohol, lactate and glucose trends. Rockley is currently performing human studies to improve its sensing solution, which includes a robust cloud and artificial intelligence infrastructure.
Apple is widely rumored to be developing non-invasive glucose monitoring technology, considered a "holy grail" of modern medicine, for use in a future Apple Watch model. Rumors earlier this year suggested the capability would be included in the upcoming "Apple Watch Series 7," but recent reports indicate that Apple is struggling to make headway on the initiative. Partnerships with firms like Rockley could accelerate development.
Rockley disclosed ties to Apple in a U.S. Securities and Exchange Commission filing in May, classifying the relationship as a supply and development arrangement.