Apple's iPad stock is running low amid rumors of refresh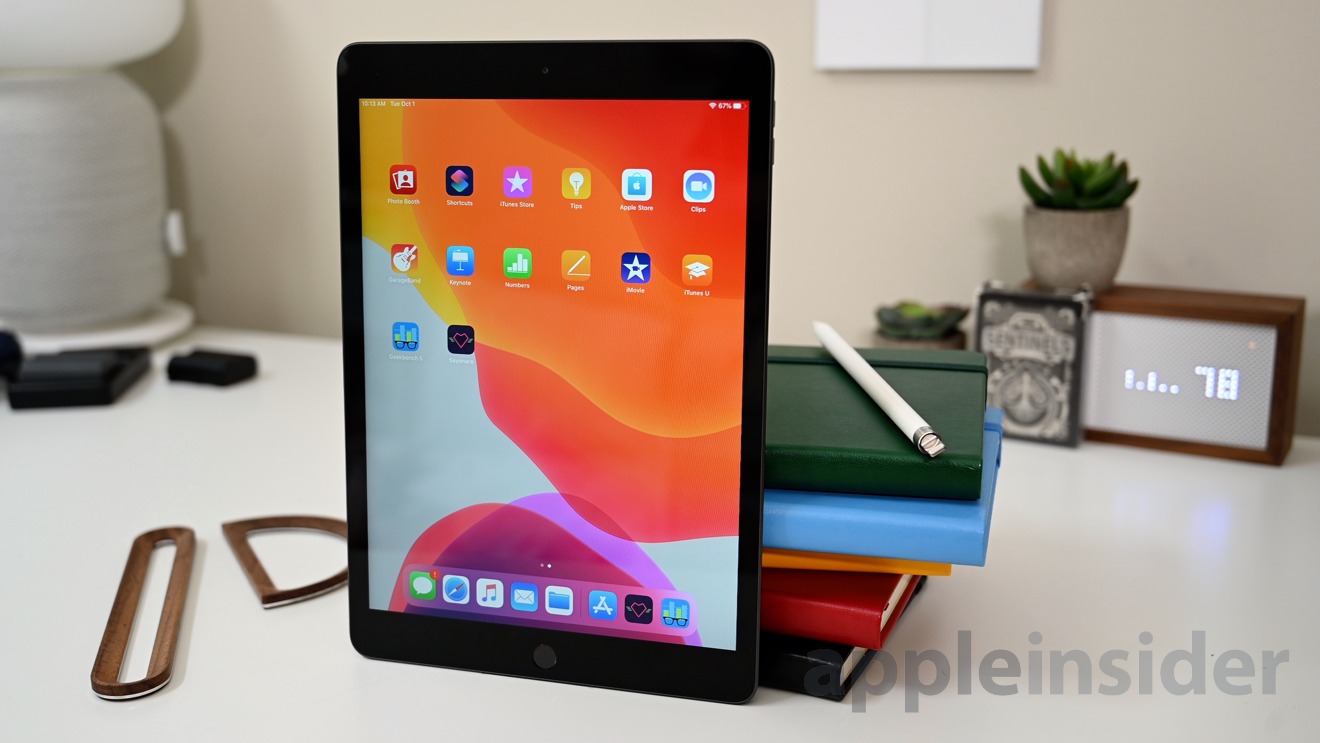 Stock of Apple's most affordable iPad model is running low at retail stores and online, suggesting a rumored refresh of the entry-level tablet is near.
Apple.com shows severely limited iPad availability, with nearly all configurations suffering significant delays in delivery time. Spot checks conducted by AppleInsider confirm the device is in low supply across the U.S. and many major markets including China, Japan and the UK.
In the U.S., shipments for Space Gray and gold iPad variants are seeing delivery dates pushed back to between Oct. 7 and Oct. 14. The delay applies to all storage and connectivity configurations save for the 32GB Wi-Fi + Cellular model in Space Gray, which ships between Sept. 29 and Oct. 6 in the U.S.
Silver iPad models are also subject to a rapidly dwindling supply, though some brick-and-mortar Apple Stores have limited quantities in stock.
Apple has informed retail employees "not to speculate" on the cause of tight iPad availability when talking to customers, according to Bloomberg's Mark Gurman, who noted the supply shortage in a tweet on Tuesday. He goes on to reiterate a recent report claiming the tablet line will be refreshed with a faster processor and thinner chassis before year's end.
Apple last updated iPad in September 2020, when the education-focused device received an A12 Bionic processor. A 10.2-inch Retina non-laminated display, Lightning connectivity, Touch ID and other major features were carried over from its predecessor.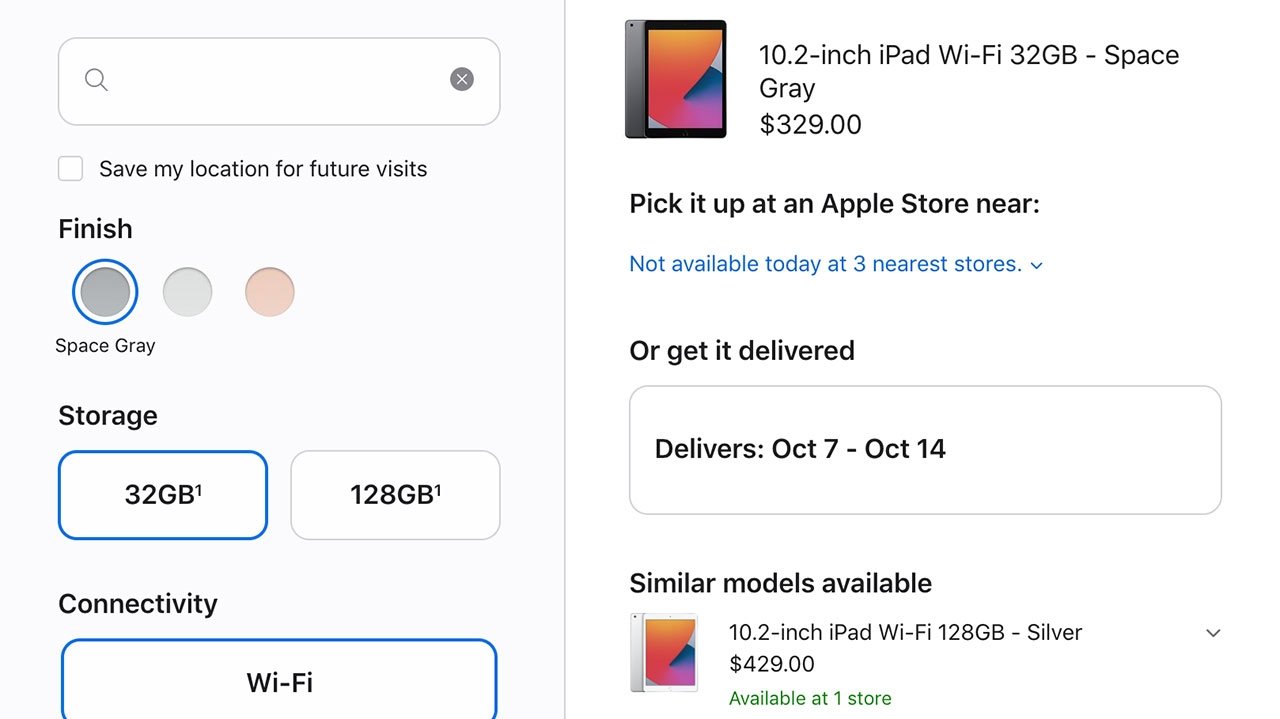 Apple is also expected to debut a hotly-anticipated iPad mini redesign with thinner bezels and potential switch to Face ID before 2022, though the current iteration of the pint-sized tablet is currently in stock on the company's website.
Deals at Apple resellers