Prototype reveals Apple considered cellular Apple Watch Series 2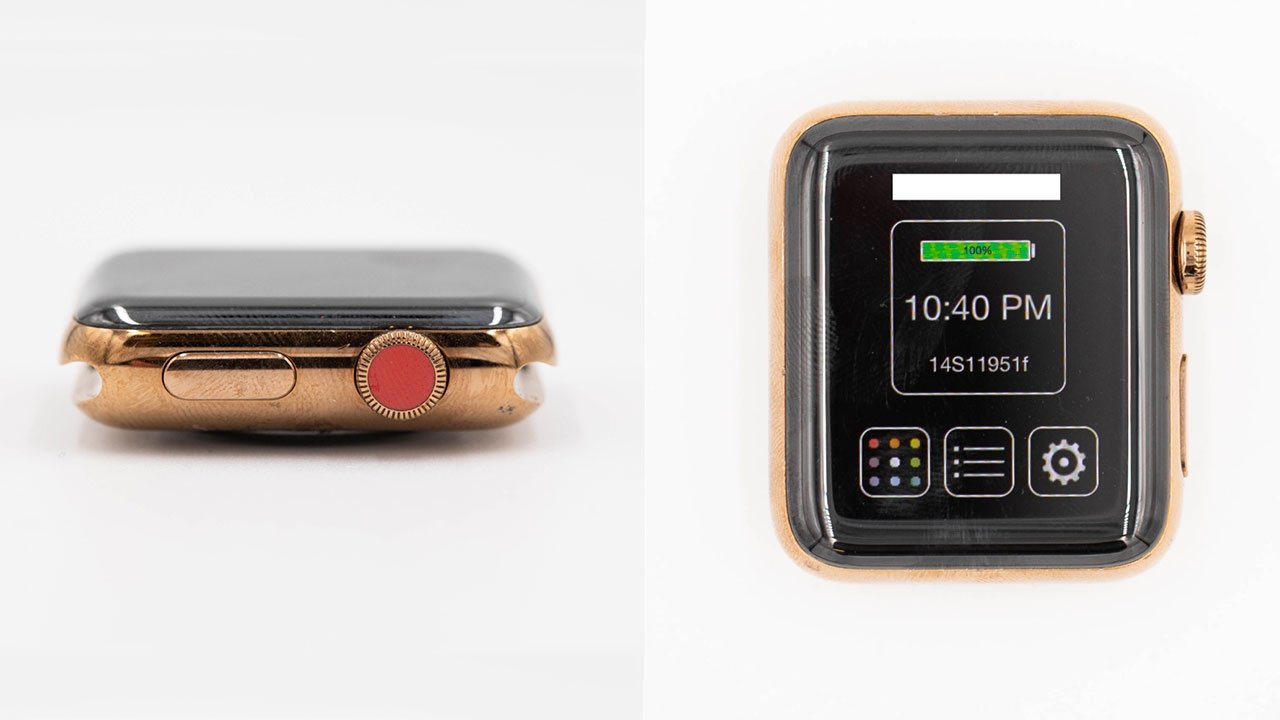 A supposed Apple Watch Series 2 prototype reveals Apple was working to introduce a cellular version of its wearable in 2016, and experimenting with gold stainless steel casings.
Apple debuted cellular-capable variants of Apple Watch in 2017 with the launch of Apple Watch Series 3, but earlier rumblings claimed the company planned to introduce the technology with Apple Watch Series 2.
It appears that Apple was indeed working toward integration of LTE in a second-generation device, as evidenced by photos and information of a prototype unit shared on Twitter by "DongleBookPro." The user is known for their collection of prototype and unreleased Apple devices and has in the past shed light on previously unknown or rumored internal projects.
As seen above, the unreleased wearable sports a red dot on its Digital Crown, Apple's not-so-subtle distinction for cellular-capable Watches. The mark turned into a more palatable red ring on Apple Watch Series 4 to allow for integration of an ECG lead.
According to "DongleBookPro," Apple scrapped the cellular Apple Watch Series 2 design because its modem failed about 60% of the time and suffered from overheating issues. The unit failed to pass a second prototype stage.
Also of note is a gold stainless steel chassis, a color option introduced with Apple Watch Series 4 in 2019. Apple initially offered Watch in 18 karat yellow and rose gold Edition variants, but the pricey models were discontinued after one year. Apple Watch Edition returned in the form of a ceramic case option for Apple Watch Series 3 and again with Apple Watch Series 5, while titanium was selected for Apple Watch Series 6 Edition models.
Apple Watch Series 2 was unveiled in 2016 with a waterproof design, brighter screen and enhanced untethered performance achieved through an integrated GPS module.