'Ted Lasso' cast, writers, producers score big salary bumps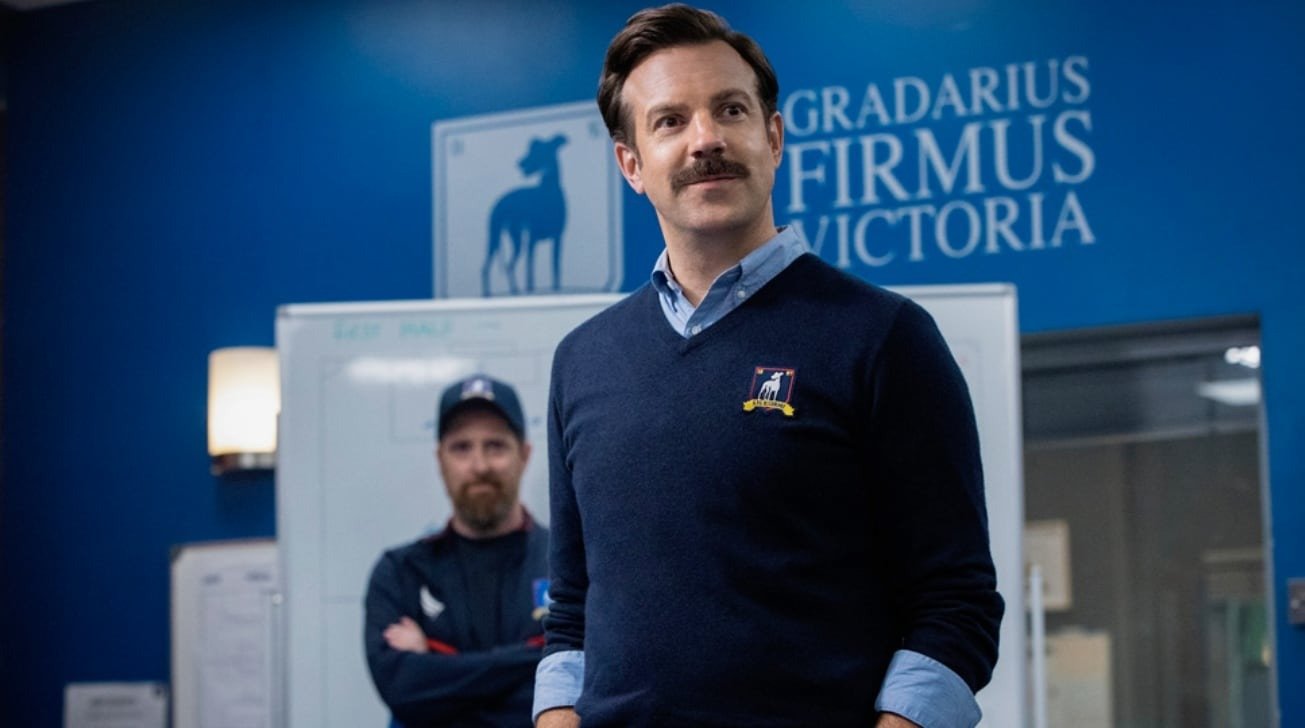 AppleInsider is supported by its audience and may earn commission as an Amazon Associate and affiliate partner on qualifying purchases. These affiliate partnerships do not influence our editorial content.
The cast, writers, and producers of hit Apple TV+ series "Ted Lasso" have reportedly negotiated significant salary increases ahead of the show's third season.
According to The Hollywood Reporter, the stars of "Ted Lasso" recently renegotiated their contracts with Warner Bros. Television and scored sizable pay increases. That includes everyone from Jason Sudeikis "down to the last player on Richmond's roster."
The writers of "Ted Lasso" also managed to get significant salary bumps. Showrunner Bill Lawrence is also seeking an increase from the eight-figure overall deal that he signed with Warners in late 2018.
Apple renewed "Ted Lasso" for a third season early back in October 2020. Reportedly, the contract renegotiations briefly delayed the opening of the season three room. Some sources told The Hollywood Reporter that the new deals with writers were sealed ahead of the Sept. 13 start date.
Sudeikis had already closed a deal for "Ted Lasso" season three will pay him around $1 million per episode. That number includes compensation earned because of his role as the head writer, executive producer, and creator. Previously, Sudeikis earned around $250,000 to $300,00 per episode.
Some central cast members, such as Hannah Waddingham, Juno Temple, Brendan Hunt, and Brett Goldstein have scored pay bumps that will see them making about $125,000 to $150,00 per episode. Hunt and Goldstein also negotiated second paydays for their roles as writers and executive producers on the show.
Reportedly, Warner Bros. is looking to Apple to help cover the rising costs of producing "Ted Lasso." Apple is said to be interested in keeping the series an Apple TV+ exclusive, and might just buy the linear rights to the series. The deal deal would allow Warner Bros. to air the comedy within a few years after the third season.
The future of "Ted Lasso" beyond season three is also unclear, since Sudeikis has admitted that he only envisioned the show as a three-season arc. While Apple, Warner Bros., and other would like to see the show continue past the third season, that decision is left up to Sudeikis.
"Ted Lasso" has nabbed 20 Emmy nominations for Apple TV+, include one for outstanding comedy series. It current holds 95% and 91% ratings at RottenTomatoes among critics and viewers, respectively.