FlickType developer suing Apple over Apple Watch keyboard [u]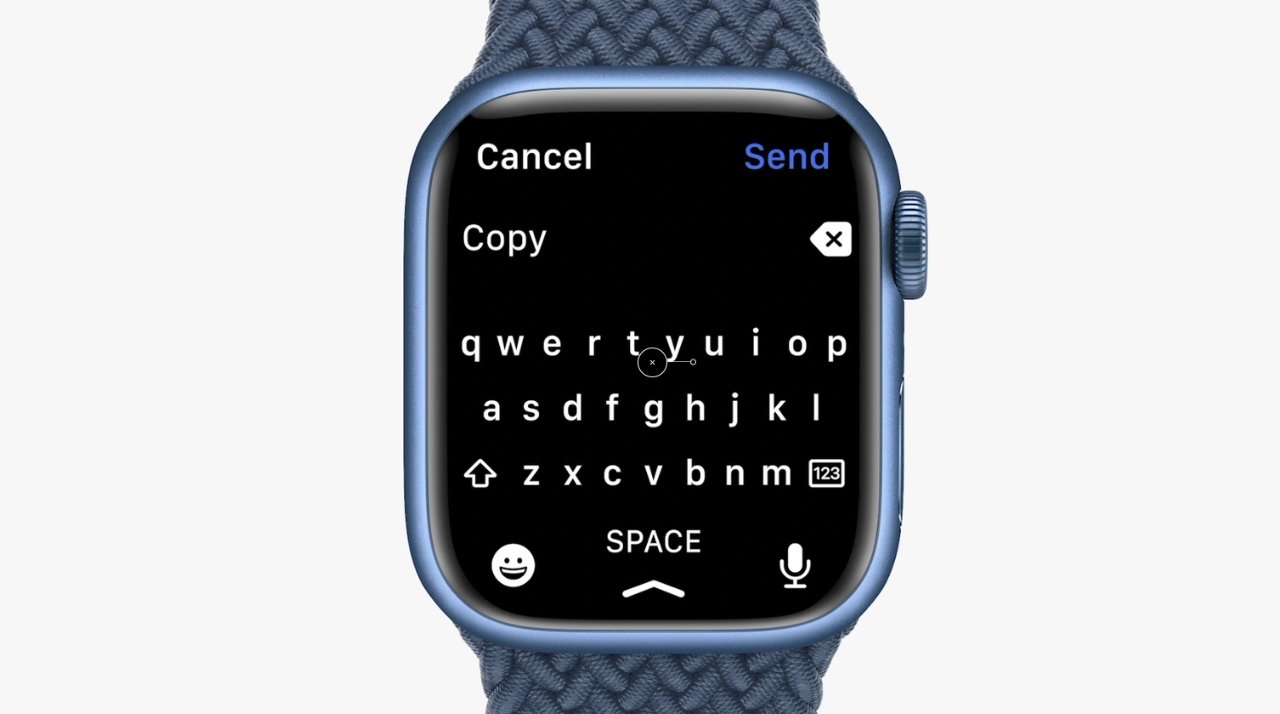 Responding to Apple Watch Series 7's new QuickPath keyboard, the developer of seemingly similar app FlickType has tweeted that he plans to raise the new feature in court, if his current suit goes to trial.
FlickType developer Kosta Eleftheriou, recently discontinued his the iPhone version of his app, citing issues with the App Store. Now after Apple unveiled an on-screen keyboard for the Apple Watch that is similar to FlickType, Eleftheriou took to Twitter to object.
This is the original rejection letter Eleftheriou received, and it's not confirmed whether the emphasis is his or Apple's. Either way, the key line in regards how the app was rejected specifically because it is a keyboard for the Apple Watch.
As well as tweeting "see you in court," after the "California Streaming" event, Eleftheriou has already filed a lawsuit that covers this issue. Filed in March 2021, it claims Apple abuses its market power.
"Apple's promise to help developers build, test, market, and distribute their products and grow their business through a secure, trusted, and accessible marketplace is just a facade designed to wrongfully entice developers to the App Store," the lawsuit says .
Eleftheriou's FlickType launched on iPhone in 2018, and was then followed by an Apple Watch version.
Apple told AppleInsider that the letter shown in the Twitter thread dates from 2019 when such keyboards were not allowed on the Apple Watch. The company initially allowed the app back because of its accessibility function and, separately, has removed the constraint.
Consequently, according to Apple, there are now several keyboard extension apps for Apple Watch on the App Store. And Apple featured FlickType in its Top Apps roundup of 2020.
Then following the issues that prompted Eleftheriou to sue, Apple says that it has been in contact with the developer. Based on the information he's provided, Apple expects that the accessibility keyboard functions comply with App Store guidelines, and would review a new version.
Updated: 12:05 PM ET with Apple's response.