iPad mini slightly slower than iPhone 13 despite same A15 processor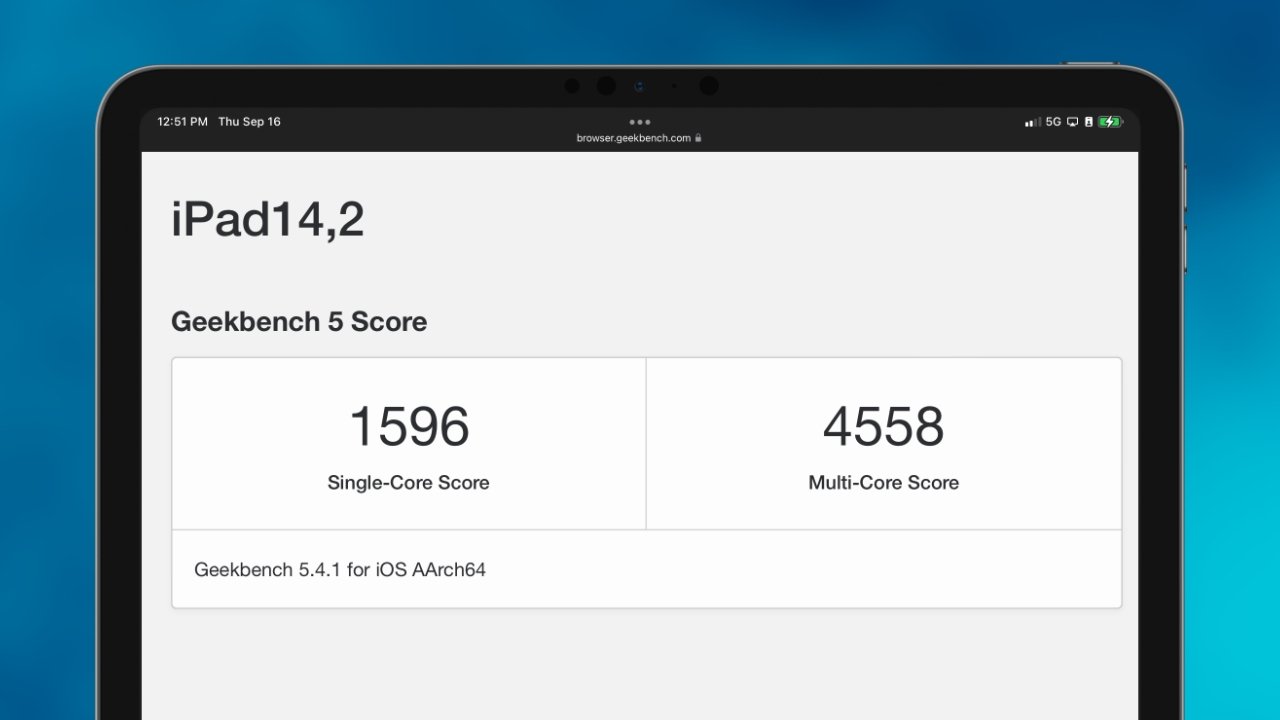 AppleInsider may earn an affiliate commission on purchases made through links on our site.
Early benchmarks reveal the A15 in the iPad mini is downclocked slightly versus the iPhone 13.
The benchmark results reveal that the iPad mini 6 uses a clock speed of 2.9GHz versus 3.2GHz used in the iPhone 13 lineup. The performance difference is negligible, however, as Geekbench results show only a 2% to 8% lower score.
The new Geekbench score was first reported by MacRumors, which contacted Geekbench founder John Poole to verify the report's accuracy. Poole said the results appear legitimate, including the 2.9GHz clock speed.
The iPad mini scored 1596 for single-core performance, and 4558 for multi core. That's compared to the iPhone 13 with the same A15 processor scoring 1,730 for single core and 4,660 for multi core.
Despite the downclocked processor, users upgrading from the iPad mini 5 will notice considerable performance improvement. According to the Geekbench scores, there is a 40% performance improvement for single-core scores and a 70% improvement for multi-core scores when compared to the older model.
The iPad mini 6 is a complete redesign, similar to the iPad Air 4, and is available now for pre-order. It ships alongside the iPhone 13 lineup on September 24.