Hands on with Apple's iPhone 13 Pro silicone cases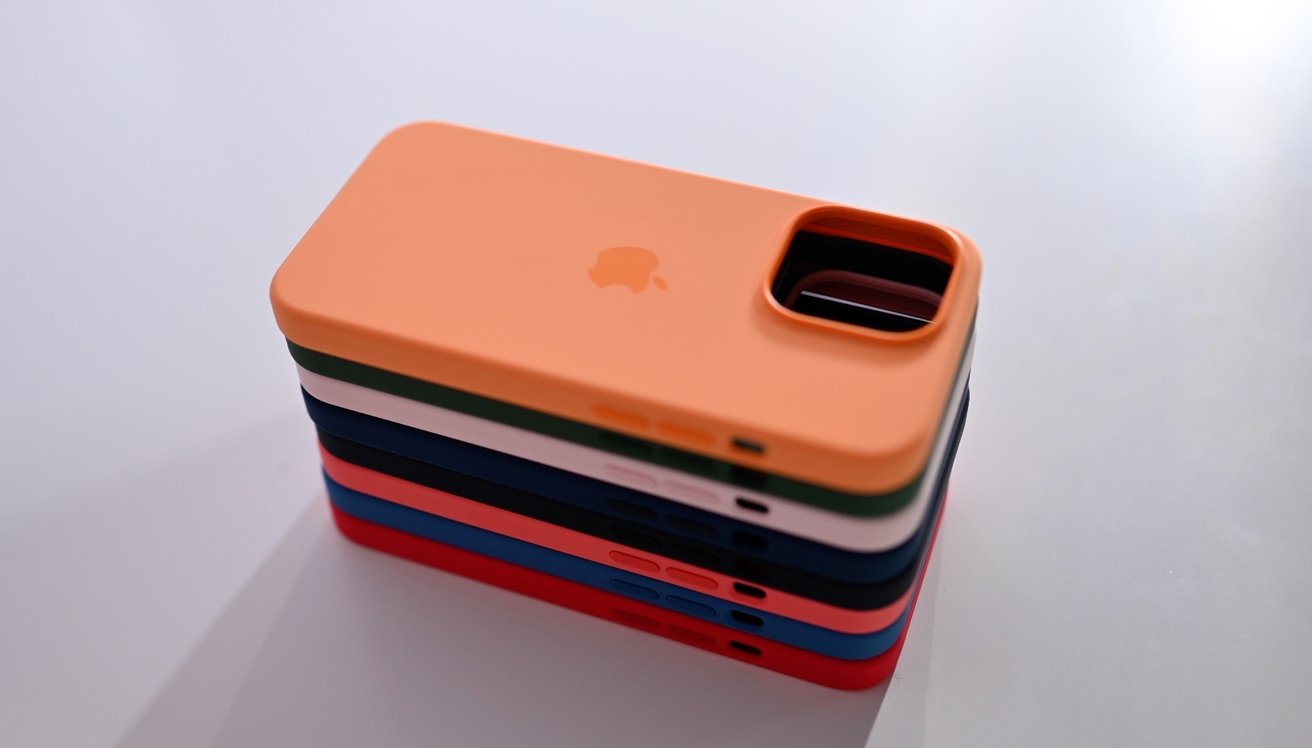 AppleInsider may earn an affiliate commission on purchases made through links on our site.
With iPhone 13 now available to order, we go hands-on with Apple's official first-party silicone case options for its newest smartphone.
Apple offers the same colors of the silicone case for all the phones in the iPhone 13 lineup, but for our hands-on, we're specifically looking at the iPhone 13 Pro model.
Size and fit
With the iPhone 12 lineup, one case size would fit both the iPhone 12 as well as the iPhone 12 Pro. With the iPhone 13 lineup though, this is no longer the case.
Even though iPhone 13 and iPhone 13 Pro have the same physical dimensions, the camera bumps are vastly different. There is a much larger camera bump on iPhone 13 Pro.
Because of this, iPhone 12 cases will not fit iPhone 13 or iPhone 13 Pro. Additionally, iPhone 13 cases will not fit on iPhone 13 Pro. A case designed for iPhone 13 Pro will fit the iPhone 13, but there will be much excess space around the camera bump.
It's important to keep this in mind when considering cases so that you order the appropriate size.
New color choices
Aside from the new colors, Apple has kept the design the same. The cases feature a rigid plastic core with a soft-touch silicone on the outside. There is a slightly darker Apple logo printed in the center of the back. The buttons, which are also silicone, are also a darker shade to provide some contrast.
On the inside is a soft microfiber lining that will nestle against your new iPhone. There is a ring in the center that shows that these cases support MagSafe, including chargers, docks, or Apple's new wallet.
The new colors of Apple's silicone cases are Marigold, Clover, Chalk Pink, Abyss Blue, Pink Pomelo, Midnight, Bluejay, and red.
Available to order now
You can order Apple's silicone cases from Amazon for $49 regardless of size or color.