Apple releases iPadOS 15 with Quick Note, Focus Mode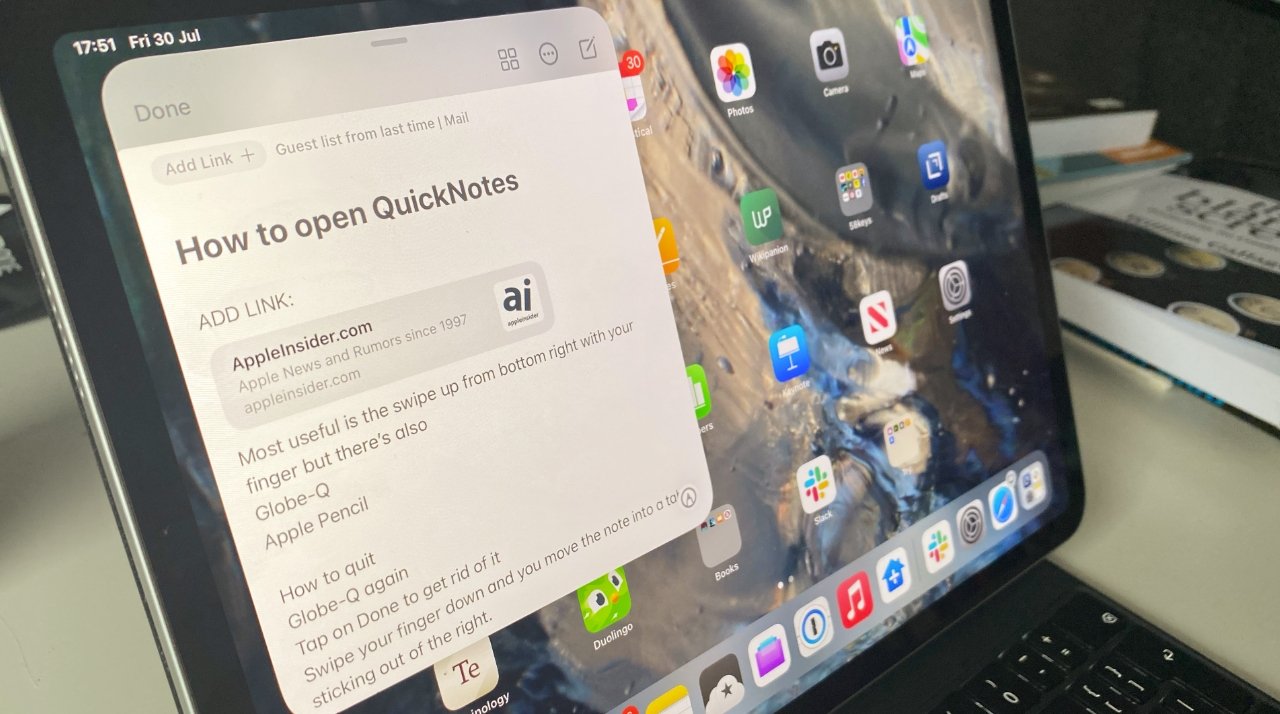 Apple's new iPadOS 15 is available now, and brings small but significant new features, alongside improvements and refinements to existing ones.
After months of beta testing, Apple has now officially released iPadOS 15, alongside iOS 15. It is now rolling out to all users via Software Update, and will be pre-installed on all new iPads.
Unlike iPadOS 14, which introduced interface changes such as widgets, the new iPadOS 15 is more of an incremental update. It features an improved ability to position widgets, plus a new, larger size one, but its most significant updates are all intended to speed up existing tasks or apps.
So Apple Notes gains a new Quick Note feature. Available at any point, in any app, a new Quick Note can be started with a swipe of finger or Apple Pencil in the bottom right corner of the screen.
Then later, an existing Quick Note can be called back up simply by revisiting the app, or website, where it was first created. It's an extension to Apple Notes, but as well as adding to that app, its convenience and usefulness gives every app a note-taking feature.
Similarly, Safari initially appears close to unchanged — since Apple decided to walk back its tab design changes and make the latest version of those optional. However, it has added Tab Groups, a kind of bookmarking feature that is completely optional, but transformative when used.
It lacks the promised SharePlay feature, by which videos could be enjoyed simultaneously by friends and family. It also does not feature the Universal Control feature that is due to let users control up to three Apple devices from one keyboard and mouse.
Both of these features are promised for future updates of iPadOS 15.
Although iPadOS 15 had a comparatively smooth beta process, compared to previous iPadOS and iOS releases, it remains a major update to the iPad. AppleInsider strongly recommends that users wait a week or more for any issues to be resolved.