Apple seeing 'promising' early demand for iPhone 13 Pro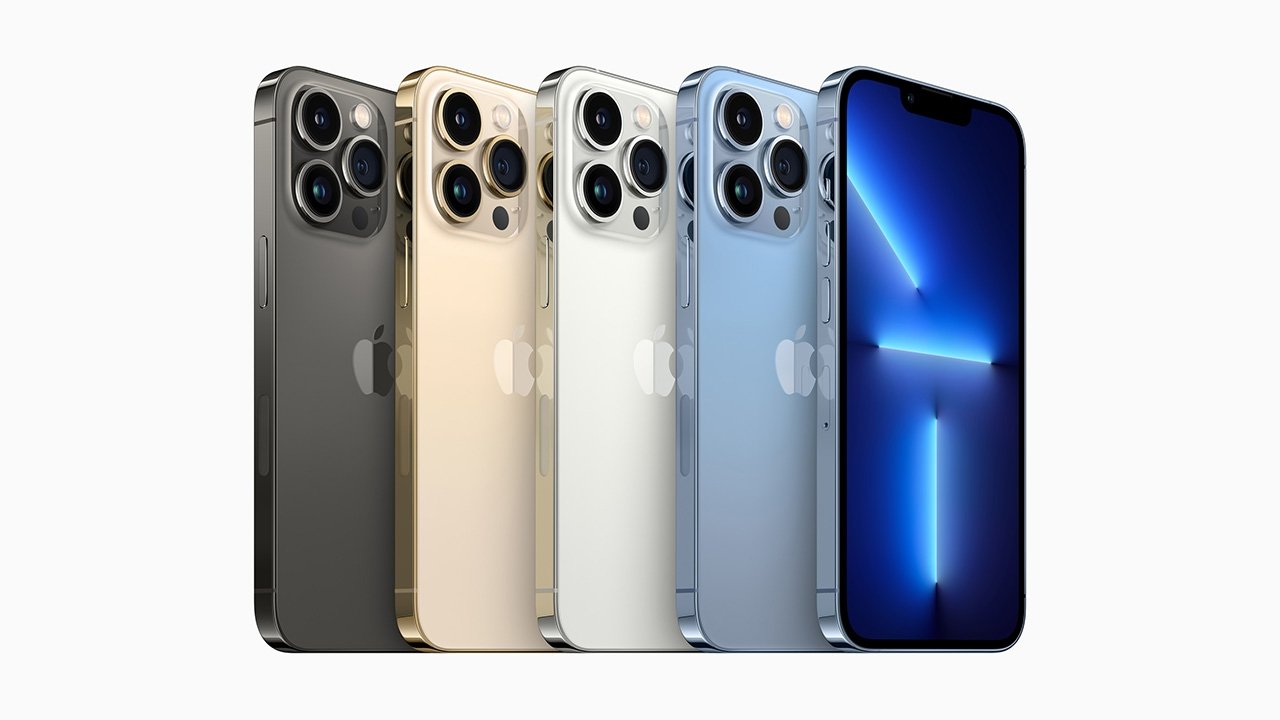 Apple's new iPhone 13 Pro models are off to a strong start, with several metrics pointing toward better demand than the company's devices have seen in years, according to Morgan Stanley.
In a note to investors seen by AppleInsider, Morgan Stanley analyst Katy Huberty attempts to measure iPhone 13 and iPhone 13 Pro demand based on the lead times — how long it takes to get an iPhone after ordering it — after launch. So far, the data is promising for the lineup.
As of Friday, Sept. 17, the iPhone 13 Pro and iPhone 13 Pro Max had lead times of 27.5 days. That's the second longest lead times of any iPhone models launched in the past five years, surpassed only by the iPhone X in 2017.
Lead times were shorter for the iPhone 13 and iPhone 13 mini. The iPhone 13 had no lead time, while the iPhone 13 mini had a lead time of 3.1 days.
Huberty points out that lead times for the iPhone 12 at this point after its launch was between zero to 11 days.
Lead times are not an indicator of demand, especially given global supply constraints and ongoing chip shortages. However, Huberty notes that iPhone build data out of China supports the theory that the iPhone 13 and iPhone 13 Pro models are off to a robust start.
Morgan Stanley's China research division increased its third quarter iPhone builds by 2 million units to a total of 50 million units, indicating minimal near-term component headwinds. Because of that, Huberty believes the extended lead times "are at least partly a function of strong early demand."
The analyst also highlights a recent Chinese consumer demand story that reported 2 million pre-orders for the iPhone 13 family on Thursday, Sept 16. That's at least half a million higher than the 1.5 million pre-orders clocked after the iPhone 13's launch.
"While it's still very early days, the combination of long early iPhone 13 lead times and 2H CY21 iPhone builds that are up 20% Y/Y (with new model builds of 87M units, the strongest since 2H CY17) show the iPhone 13 is off to a promising start," Huberty writes.
Huberty reiterates her Overweight rating and 12-month Apple price target of $168, which is based on a sum-of-the-parts valuation. It breaks down to a 5.8x enterprise value-to-sales (EV/Sales) multiple on Apple's product business and an 11.6x EV/Sales multiple on Apple's Services business. It results in an implied 7x target EV/Sales multiple for 2022 and a 30x target price-to-earnings multiple.