'iPhone storage almost full' message plaguing some iOS 15 users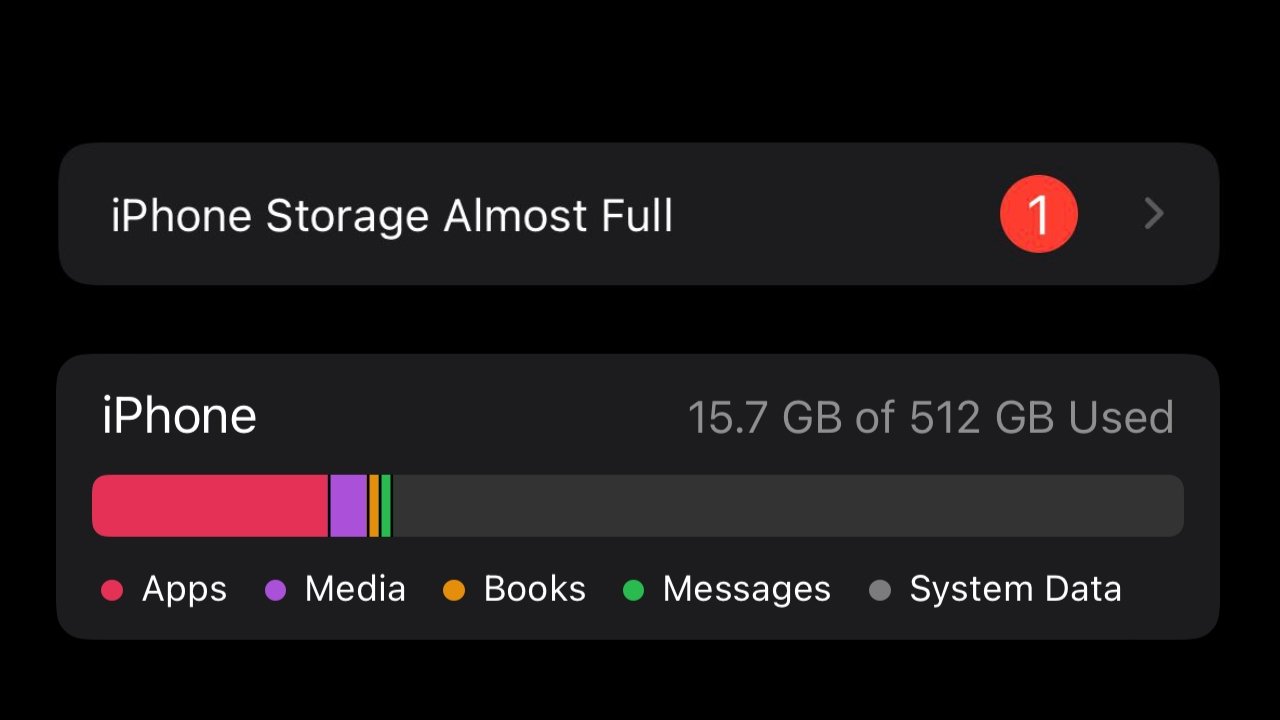 Some early iOS 15 upgraders see "iPhone storage almost full" message regardless of storage used, and it cannot be dismissed.
The bug appears to affect a number of iPhone models no matter the storage available or remaining. Attempts to delete data on the device have failed to remove the message, and Apple hasn't acknowledged the bug publicly yet.
AppleInsider recommends users affected by the bug wait for a fix from Apple. Those who cannot wait may try a factory reset, but only after ensuring all photos, files, and important data are in iCloud or otherwise backed up.
Do not delete important files and photos to attempt to stop the error message. The message will likely remain no matter what you delete, so deleting personal files would be a waste.
There have been reports of other issues surrounding storage reported in iOS 15. One AppleInsider employee notes their iPhone 12 Pro Max shows about 11GB used of 512GB despite having about 20GB of music installed. The iPad Pro used to write this article reports zero storage used, despite having more than 300GB of data stored locally.
Anyone else run into an iOS 15 bug that says "iPhone storage almost full" in Settings when there's plenty of space available? My device has 20GB free and I can't dismiss it. pic.twitter.com/fSQlkBuzA5

— Matt Brian (@m4tt) September 20, 2021
Apple hasn't responded to the complaints.