Jony Ive remembers, reflects on his relationship with Steve Jobs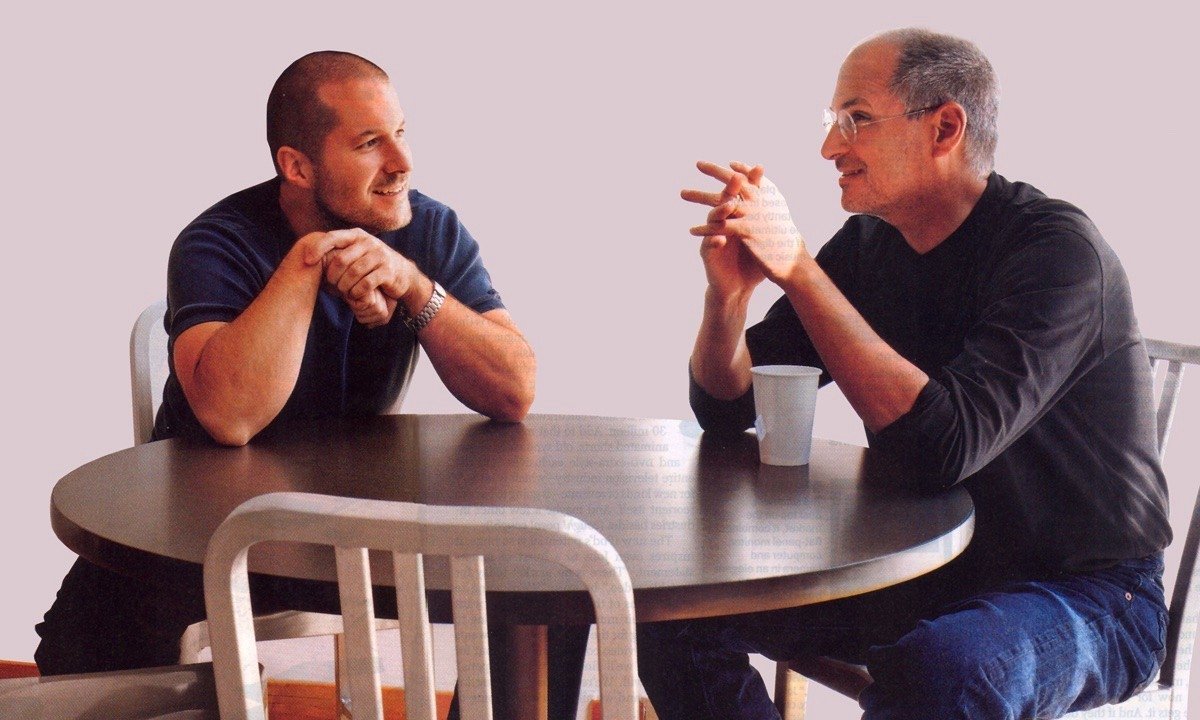 AppleInsider may earn an affiliate commission on purchases made through links on our site.
Former Apple design chief Jony Ive has penned a remembrance of Steve Jobs, recounting his relationship with the late Apple cofounder and saying that he still thinks about him every day.
Jobs died at the age of 56 on Oct. 5, 2011. Shortly after, Apple Chief Design Officer Jony Ive delivered a eulogy for Jobs describing him as "my closest and my most loyal friend." In a piece in The Wall Street Journal Magazine on Monday, Ive noted that he hasn't spoken much publicly about his relationship with Jobs since then.
"My memories of that brutal, heartbreaking day 10 years ago are scattered and random. I cannot remember driving down to his house," Ive wrote. "I do remember a hazy October sky and shoes that were too tight. I remember afterwards Tim and I sat quietly in the garden together for a long time."
Although he has "barely thought about Steve's death" in the time since, Ive said he thinks about Jobs every day. "We worked together for nearly 15 years. We had lunch together most days and spent our afternoons in the sanctuary of the design studio. Those were some of the happiest, most creative and joyful times of my life," Ive wrote. "I loved how he saw the world. The way he thought was profoundly beautiful."
Ive said that, for Jobs, wanting to learn was "far more important" than wanting to be right. In that way, he wrote, the two were united by curiosity, which formed the basis for their "joyful and production collaboration."
The former Apple design boss also noted how he has remained close with Jobs' wife Laurene. "We talk all the time, often about Steve but rarely about my work with him," he said.
"When her brilliant and inquisitive children ask me about their dad I just cannot help myself," Ive wrote. "I can talk happily for hours describing the remarkable man I loved so deeply."
Ive also drew a comparison between Jobs leaving Apple in the 1980s to form NeXT, and his own decision to leave Apple after 30 years.
"After nearly 30 years, I left Apple, driven by my curiosity to learn and discover new ways to make a useful contribution. It is Steve's powerful motivation that informed the name of my next adventure, LoveFrom," he wrote.
Ive also remembered the last time he spoke to Jobs before his death in 2011.
"Steve's last words to me were that he would miss talking together. I was sitting on the floor next to his bed, my back against the wall," he wrote.
"After he died, I walked out into the garden. I remember the sound of the latch on the wooden door as I gently pulled it closed. In the garden, I sat and thought how talking often gets in the way of listening and thinking. Perhaps that is why so much of our time together was spent quietly.I miss Steve desperately and I will always miss not talking with him."
Ive's full piece in The Wall Street Journal Magazine is a touching remembrance of the late Apple co-founder. It's well worth a read.