Stalled Visa plan to cut Apple Pay fees causing tension with card issuers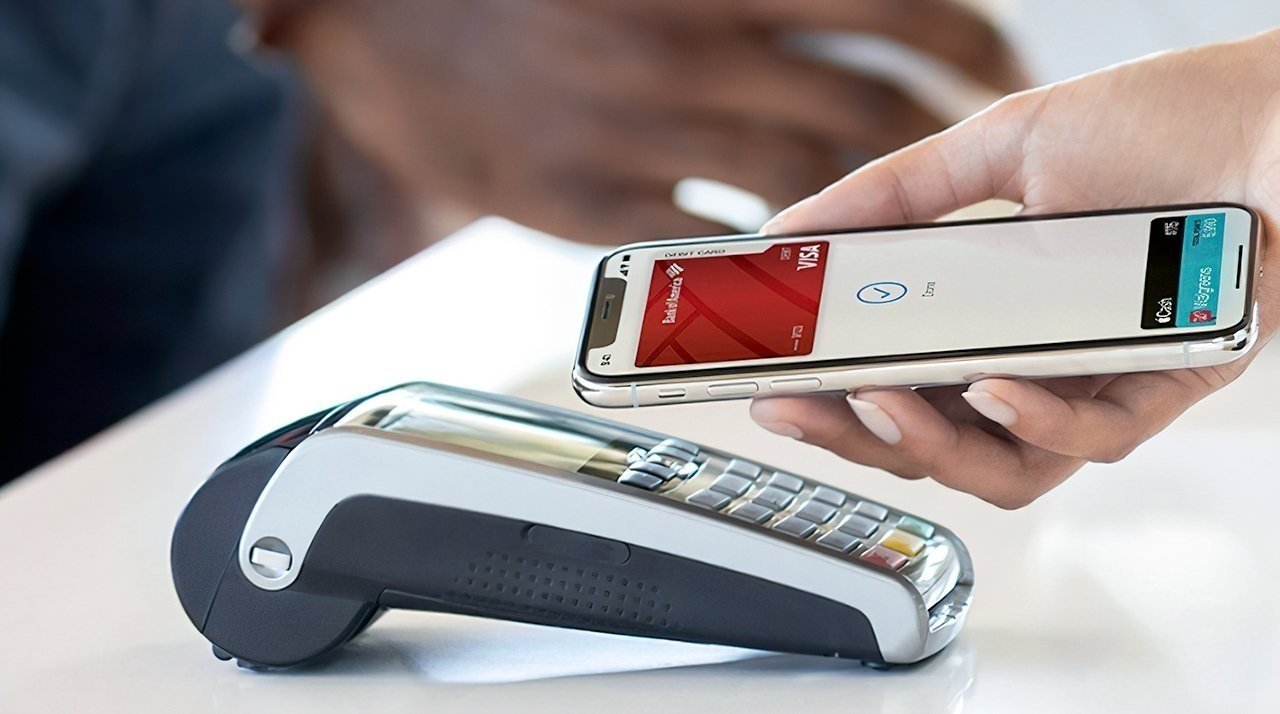 Banks and credit card issuers are at odds with Apple over some of the charges that apply to Apple Pay transactions, with Visa backing out of one change that would have cut fees paid to Apple for recurring payments.
Transactions that occur through Apple Pay has Apple taking a small fee from the banks, as a way to pay for the service's operation. However, it appears that banks are getting restless over how much they pay to Apple for Apple Pay transactions in general.
The unrest prompted Visa to propose a change to how it handled repeat transactions, such as gym memberships and payments to streaming services, according to sources and a document seen by The Wall Street Journal. Under the plans, this would have involved cutting the cost of transaction fees that would be paid out by banks, including those to Apple for Apple Pay-derived payments.
For Apple Pay transactions, Visa issued a token that replaced the card number to perform the transaction, which is used to secure the transaction. The plan would have had Visa using a different token for recurring payments, and that Apple would get the fee for the first payment of a subscription, but not subsequent payments.
However, while it was originally targeted for implementation in 2022, Apple executives reportedly opposed the plan, with Visa now in discussions with the iPhone maker. The plan has seemingly stalled, and may not end up being implemented.
The disagreement is a continuation of ongoing tensions between the finance industry and tech companies, especially for those like Apple, Amazon, and Google who perform consumer payments.
In the case of Apple, it has gained numerous benefits over its rivals, often at the perceived expense of financial institutions.
For example, Visa and Mastercard agreed to allow Apple to choose which card issuers it would allow to use Apple Pay, as well as their specific cards. Normally, Visa and Mastercard would require any such payment processors to accept all card issuers or none at all, but the concession was made to stop Apple from developing its own competing card network.
Also, banks are required to pay a 0.15% fee of purchases made by credit cards through Apple Pay, and a similar charge for debit card transactions. Meanwhile, banks don't pay those same fees to Google for its own digital wallet usage.
Card issuers were also reportedly unhappy with Apple's decision to launch Apple Card, with sources saying it turned Apple into more of a direct competitor.
In Australia, the unrest has led to the head of the Commonwealth Bank of Australia openly criticizing claims by Apple that it is being pro-competition regarding Apple Pay. The dispute there is in relation to allowing competitors to use NFC on the iPhone, so that banks and card issuers can provide similar payments without paying Apple Pay fees.
Apple insisted in a statement to the report that "our banking partners are an important part of Apple Pay's growth," and that they "continue to see the benefits of providing Apple Pay and invest in new ways to implement and promote Apple Pay to their customers for secure and private in-store and online purchases."