Apple polishing cloth for nano-texture glass added to online store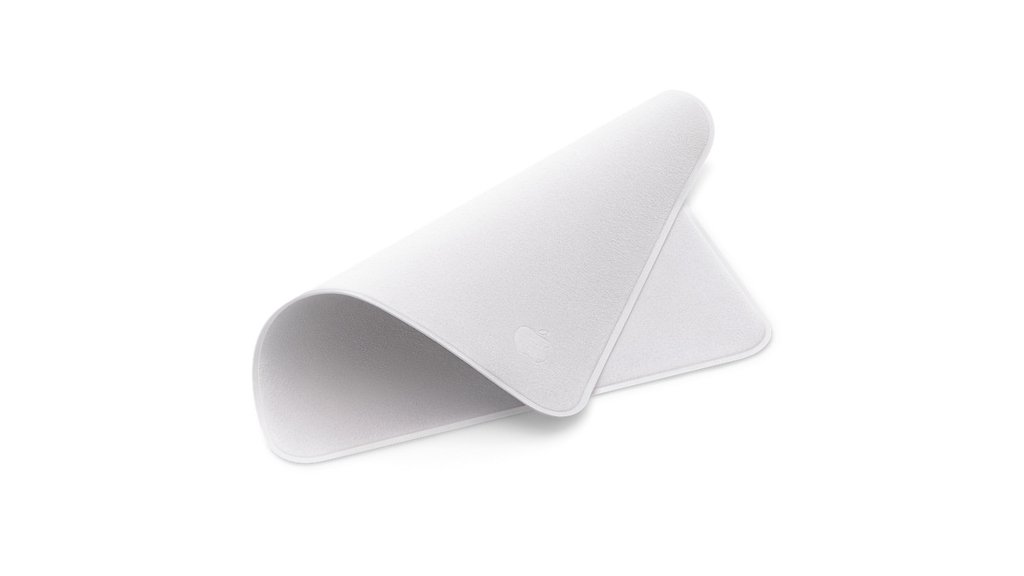 Apple now directly sells a $19 polishing cloth that it says can be used on any Apple display, including the nano-texture glass on the Pro Display XDR.
The polishing cloth is made with "soft, nonabrasive material" that the company says can safely clean pretty much any screen on any of its products. As expected, the cloth features a minimalist design with a white color scheme and an etched Apple logo.
While users can use the polishing cloth to clean up any display, it seems mostly suited for Pro Display XDR users. Apple specifically warns users not to use any type of cloth on the nano-texture Pro Display XDR except for the one that shipped with the monitor.
Previously, Apple didn't sell those polishing cloths separately. Users had to specifically order them from Apple Support.
Nano-texture displays feature a special nanometer-level glass etching that provides a high-quality matte display option that reduces glare and maintains image quality. According to Apple, it can be damaged by other polishing cloths.
It isn't entirely clear what separates the $19 Apple polishing cloth from similar cleaning clothes on the market, however.