Compared: Apple Music Voice Plan versus Individual Plan versus Family Plan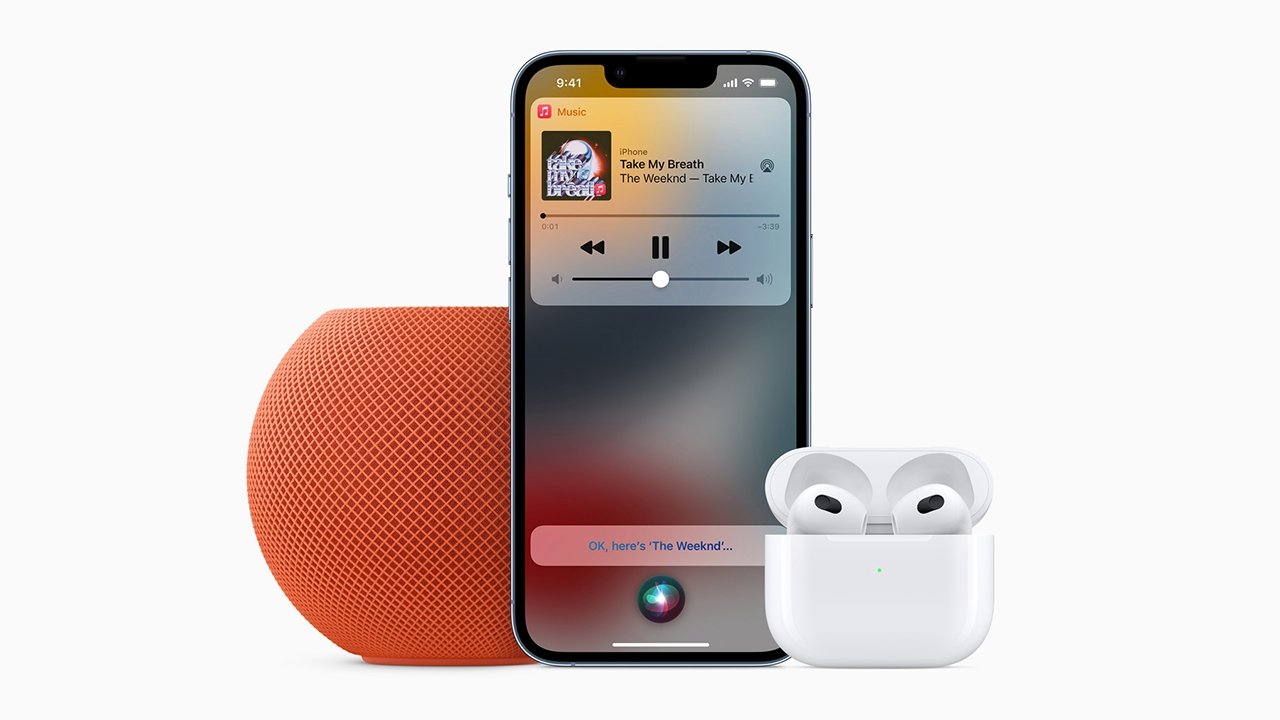 After an announcement in October, and roll-out in early December, there are now three different Apple Music subscription tiers. Here are the differences between them.
The less expensive Apple Music Voice Plan can be had for $4.99 a month. Apple's latest subscription tier offers access to the full Apple Music catalog to anyone — with the one caveat being that the catalog can only be accessed via Siri voice commands
The differences between Voice, Individual, and Family Apple Music subscriptions
| | Voice Plan | Individual Plan | Family Plan |
| --- | --- | --- | --- |
| Price | $4.99 | $9.99 | $14.99 |
| Apple Music Catalog | Yes | Yes | Yes |
| Dolby Atmos/Spatial Audio | No | Yes | Yes |
| Lossless audio | No | Yes | Yes |
| Third-party platform support | No | Yes | Yes |
| Family Sharing | No | No | Yes |
| In-App UI | Stripped-down UI | Full UI | Full UI |
Basically, the Voice Plan is a pared-down version of Apple Music that only allows users to interact with the streaming platform via voice commands.
On the Voice Plan, you'll get access to the full range of Apple Music, including 90 million songs, 30,000 pre-populated playlists, genre stations, and Apple Music Radio. The catch is that you can't interact with any of these elements through a traditional user interface.
In other words, you can ask Siri to play anything — including individual tracks or playlists. But you won't be able to search for and play a specific track through the iPhone's or Mac's Music app.
You won't have a full UI in the Voice Plan. Open up the Apple Music app, and you'll basically be greeted only with voice command suggestions and a list of recently played tracks. There will be a section instructing users on how to optimize Siri with Apple Music.
The Apple Music Individual Plan provides the traditional Apple Music experience, and also includes premium features like lossless audio and Dolby Atmos.
The only difference between the Individual Plan and the Family Plan is that the latter subscription allows you to provide up to five other family members their own Apple Music account for $14.99 a month.
Additionally, there's also a Student Plan available only to students that costs $4.99 a month but is otherwise identical to the Individual Plan.
What devices can use Apple Music Voice Plan?
If you have a pair of AirPods, you can also use Siri voice commands to control playback on a connected device.
However, you won't be able to use the Voice Plan with third-party integrations with Apple Music for Amazon Echo or Apple Music for Samsung Smart TVs.
What features are available on the Apple Music Voice Plan?
As stated earlier, you can play any track, album, or playlist on the Voice Plan. You won't be limited by skips either.
In addition, Apple has also significantly expanded the number of themed playlists available on Apple Music. That means you'll be able to ask Siri for the perfect playlist for a hike, dinner party, or relaxing before bed.
Apple says that users will be able to get "original shows, concerts, and exclusives" on the Apple Music Voice Plan, but it isn't currently clear how that will work without a full user interface.
What features are not available on the Apple Music Voice Plan?
Dolby Atmos Spatial Audio, Lossless streaming, Music Videos, and lyrics are not available on the Apple Music Voice Plan.
Again, you also won't be able to navigate to specific genres, artists, or playlists from within an app. Controlling Apple Music on the Voice Plan can only be done through Siri voice commands.
Users also won't be able to download tracks to their personal library on the Voice Plan. It'll be streaming only, and tough luck if you don't have an internet connection.