Apple sued over iPhone camera, NFC technologies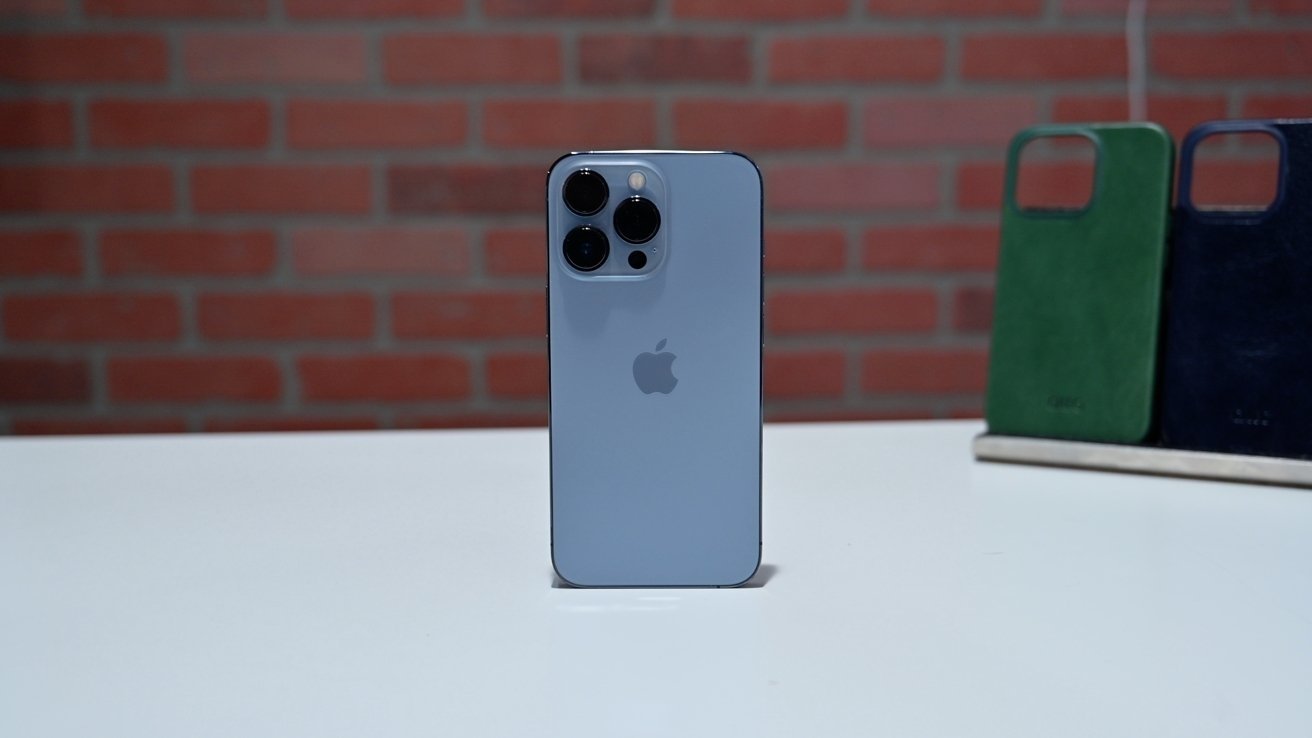 AppleInsider is supported by its audience and may earn commission as an Amazon Associate and affiliate partner on qualifying purchases. These affiliate partnerships do not influence our editorial content.
A pair of separate patent infringement lawsuits filed on Friday take issue with Apple's iPhone camera lens designs and NFC technologies, with both actions seeking damages for the alleged indiscretions.
The first lawsuit, lodged with the U.S. District Court for the District of Delaware, is leveled by ImmerVision, a Canadian firm with French roots that specializes in wide-angle lens optics, image processing and computer vision.
In a barebones complaint, ImmerVision alleges that its U.S. Patent No. 6,844,990 for a "Method for capturing and displaying a variable resolution digital panoramic image," granted in 2005, is infringed by Apple devices that contain specialized lens structures for manipulating image properties. Apple's iPhone 13 Pro and iPhone 13 Pro Max are named in the suit, though other products might also fall under the infringement umbrella.
According to the complaint, at least one of the trio of lenses on iPhone 13 Pro and Pro Max contain objective lens structures that compress the center and edges of an image, while at the same time expanding an intermediate zone. The result is a miniature camera system capable of capturing panoramic, or more accurately wide-angle, shots with minimal distortion.
While not named in the suit, Apple's ultra wide camera is likely the alleged culprit. The widest of iPhone 13 Pro's rear-facing cameras boasts a 120-degree field of view with little sign of tell-tale optical aberrations that typically accompany such lenses. Certain image distortions are corrected with iPhone software, but yearly advancements in lens design typically offer greater benefits.
ImmerVision in its suit seeks damages and legal fees.
A second case brought by Ireland-based patent holdings company Aire Technology Limited, filed with the U.S. District Court for the Western District of Texas, claims Apple infringes on three owned pieces of intellectual property relating to NFC and digital wallet technologies.
Asserted in the action are U.S. Patent Nos. 8,581,706, 8,205,249 and 8,174,360, each dealing with various aspects of NFC systems, particularly as they apply to payments. The IP was developed by German currency technologies specialist Giesecke+Devrient.
Aire Technology alleges Apple Pay, Wallet and hardware that supports those services, such as iPhone and Apple Watch, infringe on the protected inventions. Technology covered in the patent claims range from establishing connections between NFC terminals to conducting user authorization processes and managing hardware operation.
Apple Pay is Apple's branded payments solution that enables users to conduct wireless mobile transactions with credit cards, securely store and present digital transit passes, manage loyalty cards and more. While not mentioned by name, the complaint's text alludes to alleged infringement by unique Apple Wallet NFC capabilities like CarKey.
Aire Technology in its suit seeks damages, ongoing royalties and legal fees.