Apple News adds local coverage for three more US cities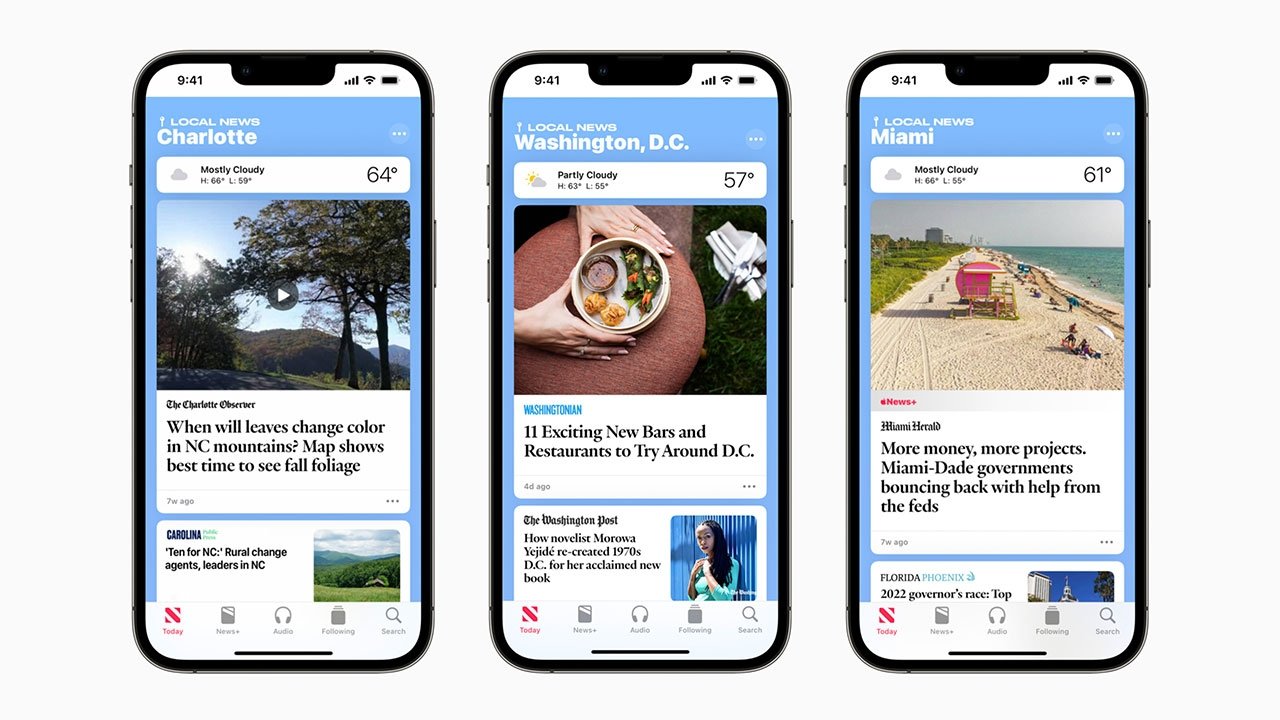 Apple News users can now access local coverage in three additional U.S. cities, expanding the platform's curated local news experience to 11 cities and metro areas.
Announced by Apple in a press release on Tuesday, the addition of Charlotte, Miami and Washington, D.C., represent continued efforts to build out Apple News, the tech giant's foray into news aggregation that includes the Apple News+ subscription service.
Like other Apple News sections, local news is curated by a team of editors to present stories on topics that are important to local communities. Offering coverage of the newly added cities are Axios Charlotte, The Charlotte Observer, Eater Miami, the Miami Herald, DCist, Washingtonian and the Washington Post, among others.
Apple News editors curate a "Read Local" collection every Thursday, presenting readers with a weekly selection of articles from local publications that appears in users' Today feed.
"At Apple News, we know that access to trusted local news is critical for communities, and an important resource for a national audience as well," said Lauren Kern, editor-in-chief of Apple News. "We are committed to working with local publishers across the country to support their journalism and offer our users local coverage in the cities and regions they care about."
Local news rolled out in July 2020 with coverage of the Bay Area, Houston, Los Angeles, New York and San Francisco, and later added publications in Sacramento, San Antonio and San Diego. Last year also saw the arrival of an Apple News+ audio component that presents highly produced readings of select long-form features and a daily "Apple News Today" briefing hosted by Shumita Basu and Duarte Geraldino.
Apple said it plans to continue to build out local news in the coming months, but failed to provide specifics on upcoming locales.