Court hearing Apple's motion to delay App Store change ruling on Nov. 9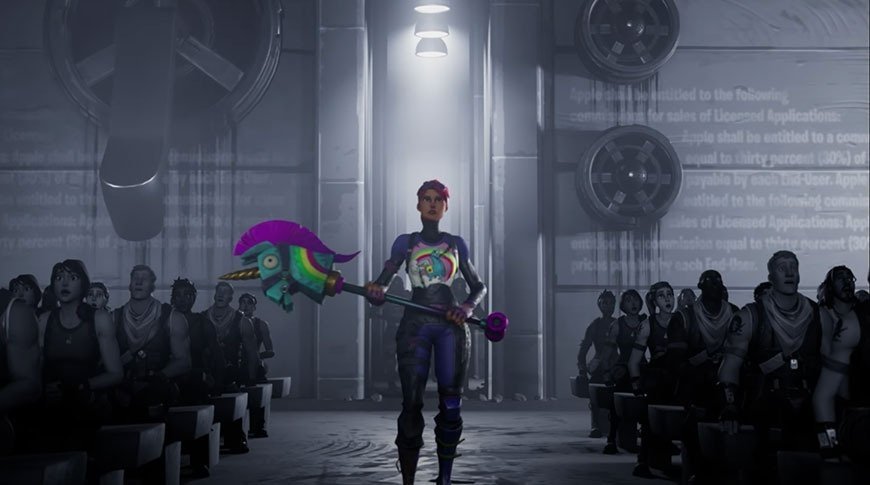 AppleInsider is supported by its audience and may earn commission as an Amazon Associate and affiliate partner on qualifying purchases. These affiliate partnerships do not influence our editorial content.
The U.S. District Court for the Northern District of California has agreed to hear Apple's motion to stay an injunction that would force the company to make changes to its App Store policies.
In the wake of the Epic Games v. Apple ruling, Apple filed an appeal and a motion to stay a permanent injunction on App Store "anti-steering" provisions. In other words, rules that prohibit developers from advertising cheaper prices outside out of the App Store.
U.S. District Judge Yvonne Gonzalez Rogers ruled that Apple was not a monopolist, but prohibited Apple from at least one of its anti-steering rules. The injunction on those rules are scheduled to go into effect on December 9.
In addition to Apple's appeal, its motion to stay would delay the injunction until a later date. The U.S. District Court on Tuesday has decided that it will hear Apple's stay motion at on November 9 at 2 p.m. Pacific Time via Zoom.
Back in October, Apple slightly loosened its anti-steering provisions. More specifically, it removed the App Store developer guideline prohibiting developers from using customer contact information to promote alternate payment systems. That differs from the court's decision, which would force Apple to allow in-app buttons or links to outside payment platforms.