Netflix Games debuts on Android on Wednesday, iOS coming later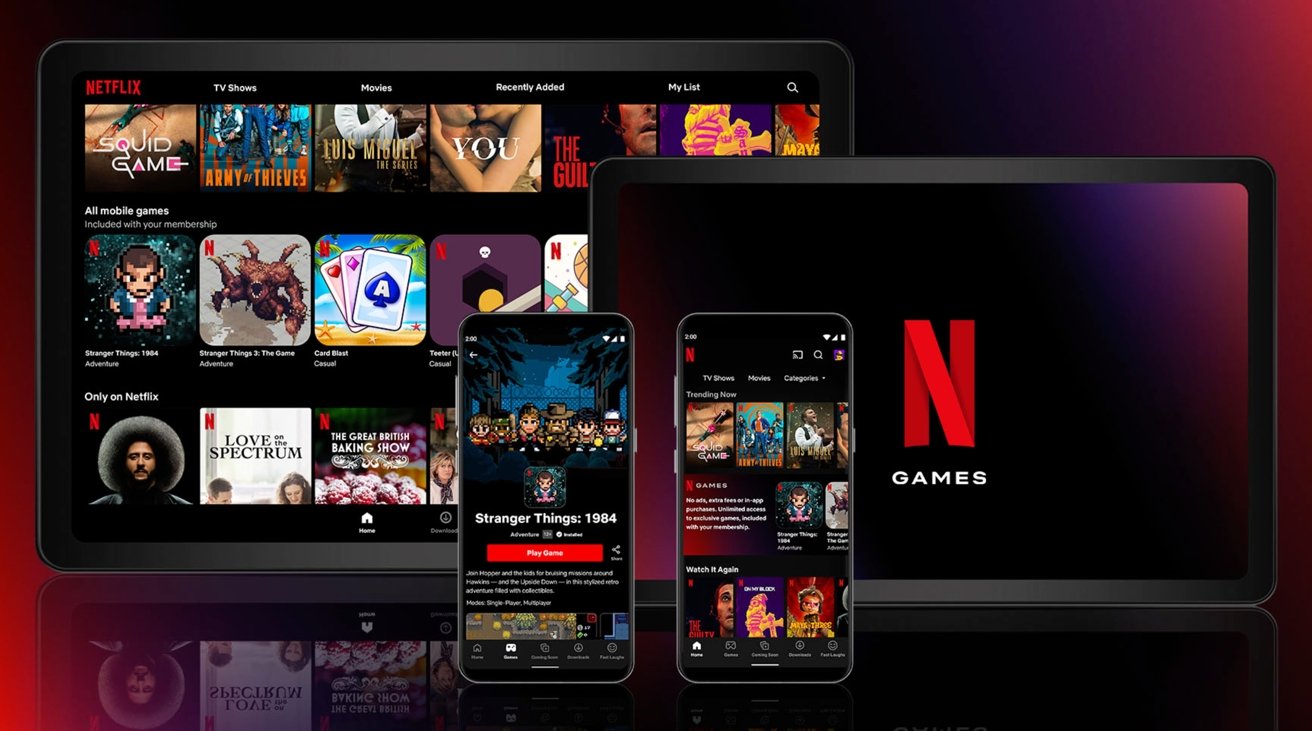 Netflix's foray into game subscriptions is officially launching on November 3, with its first mobile games rolling out on Android, but iOS subscribers of the video streaming service will have to wait a few more months.
The initiative will enable Netflix subscribers to download games to their smartphone or tablet from within the Netflix app. A row of games on the home screen, as well as a games tab, will present the games for users to download straight to their device.
The first five titles in Netflix's inbound games collection consist of two based on one of its major franchises: "Stranger Things: 1984" and "Stranger Things 3: The Game" by BonusXP. The other three are "Shooting Hoops" and "Teeter Up" by Frosty Pop, and "Card Blast" by Amuzo and Rogue Games.
Echoing the Apple Arcade subscription in many respects, the games are full downloads to the device that are free of advertising and in-app purchases. The games are downloaded rather than streamed from the cloud, as is the case with GeForce Now and Stadia, with offline play also available, but a Netflix account is required to play.
The initial rollout will only be to Android devices, not iPhones or iPads. Netflix says iOS games are "on the way" and could launch within months. Players in Poland and a few other territories have already been playing some of the titles since August as part of a test, just a month after Netfix's July announcement about the service.
It is unclear how the iOS version will work, as Apple's App Store rules prevent services from operating similar to a third-party storefront. It's plausible that the games could be offered as separate downloads from the App Store, requiring a Netflix account profile for access, and for the Netflix app to simply open up the relevant App Store listings to facilitate the downloads themselves.