Tim Cook speaks at Silicon Slopes Summit in Utah, receives fry sauce souvenir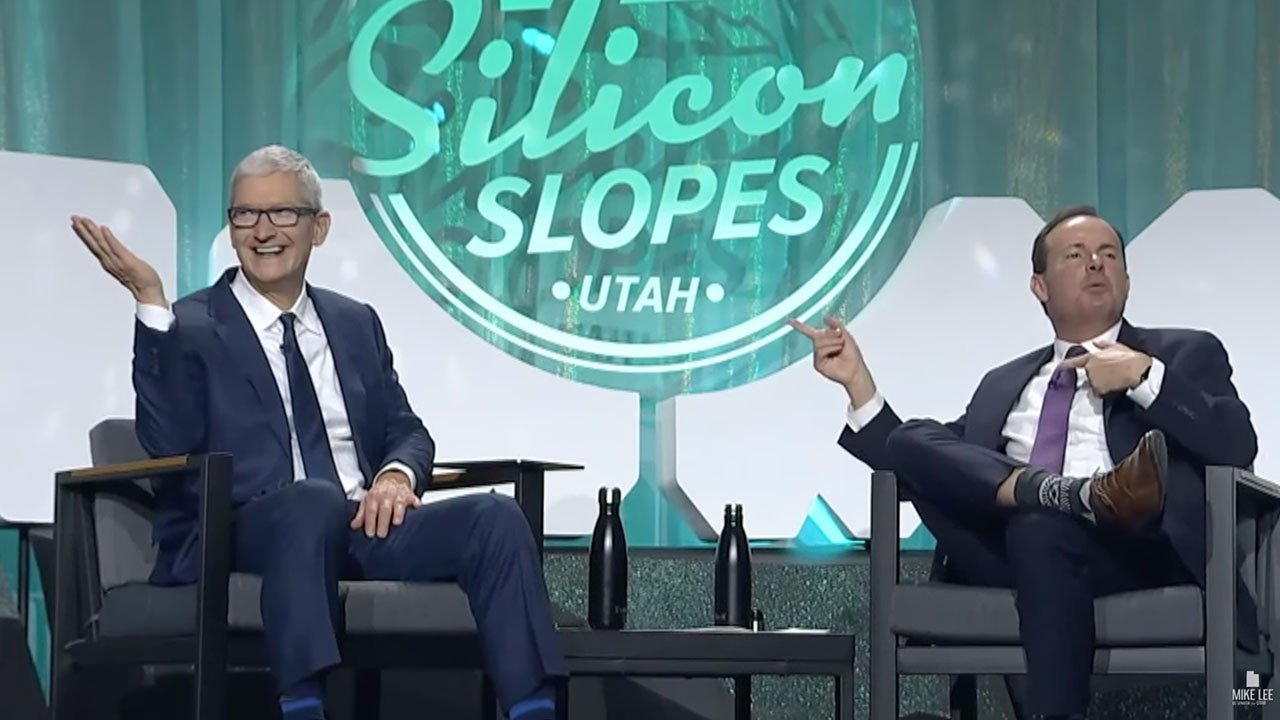 AppleInsider may earn an affiliate commission on purchases made through links on our site.
Apple CEO Tim Cook is a variety three-pack of Utah fry sauces richer after speaking at the 2021 Silicon Slopes Tech Summit in October.
Cook and Sen. Mike Lee participated in a fireside chat to kick off this year's Silicon Slopes Tech Summit on Oct. 13, a convention designed to showcase Utah's startup and tech sector community.
Inspired by California's Silicon Valley appellation, Silicon Slopes is both an area near Lehi bristling with tech firms and the name of a non-profit organization set up to serve that burgeoning community which boasts more than 6,500 businesses. Backed by industry and government partners, the group hosts more than 200 annual events including the summit Cook attended last month.
During their one-on-one, Cook and Lee discussed the usual assortment of topics that have become de rigueur for big tech execs visiting regional conferences. Beyond the requisite nod to the importance of startups, Cook touched on privacy after a bit of prompting, according to the Deseret News. The Apple chief toed the company line, saying privacy is a fundamental human right and noting that products like iPhone are optimized for a secure user experience.
He also reiterated Apple's stance on backdoors, saying that to acquiesce to law enforcement requests for built-in workarounds is tantamount to breaking hard-won platform security.
"People say do it just for this government agency, but it's not possible from an engineering standpoint," Cook said, according to the report. "You can't create a backdoor that's just for the good guys."
"I am writing you this quick note using the one device I can't live without," Lee writes, adding that he appreciated Cook's words about Utah innovators. In a tongue-in-cheek reference to Apple's latest M1 Pro and M1 Max silicon, Lee writes, "I am also aware that you've been serving up a batch of fresh chips. As we discussed on stage, in Utah we have something that goes well with chips, fries, or whatever else you're dipping."
A video, inexplicably produced to go along with the note, shows Lee penning the handwritten letter and gingerly packing bottles of Arctic Circle, Hires Big H, and Stephen's Gourmet fry sauce for shipment to Cupertino.