Google allowing alternate in-app payments to comply with South Korean law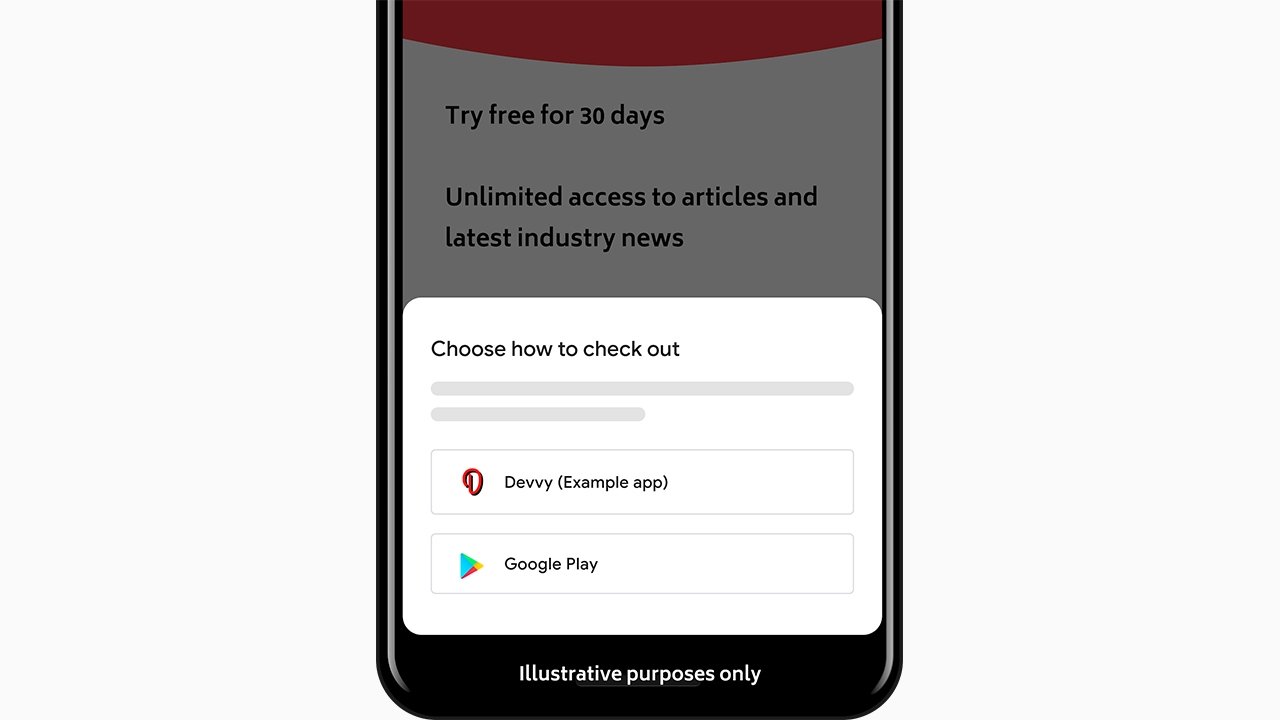 Google has announced new changes to its alternate payment policies within apps to comply with a recently passed South Korean law, while Apple seems to believe that it is already compliant with the mandate.
The South Korean government in August voted to ban app store operators — like Apple and Google — from requiring developers to use first-party systems for in-app payments. In a blog post Thursday, Google said it would make changes to its in-app billing policies to comply with the new regulations.
"We respect the decision of the National Assembly, and we are sharing some changes to respond to this new law, including giving developers that sell in-app digital goods and services the option to add an alternative in-app billing system alongside Google Play's billing system for their users in South Korea," Google wrote.
The specific change Google is making is the ability for developers to add third-party payment buttons at checkout — including their own. Customers could then choose whichever payment system they prefer.
However, Google notes that "Alternative billing systems may not offer the same protections or payment options and features of Google Play's billing system," echoing Apple's own arguments against opening up its App Store policies.
Apple told the South Korean government that it is already compliant with the new law in South Korea and did not need to change its App Store policy, Reuters reported at the time.
On the App Store, developers are barred from offering third-party payment buttons for in-app purchases. The surreptitious addition of an alternate payment option in "Fortnite" catalyzed the ongoing Epic Games v. Apple legal battle.
The U.S. District Court judge presiding over that case ruled that Apple must allow in-app links to alternate payment systems, giving the company until Dec. 9 to comply. Apple has filed for a stay on that motion, and also appealed it.
Back in October, Apple slightly loosened its prohibitions around alternate payment systems, giving developers the option to communicate with customers about third-party payment platforms — although it still does not allow third-party payment buttons within apps.