Steam Deck, Playdate handheld consoles delayed until early 2022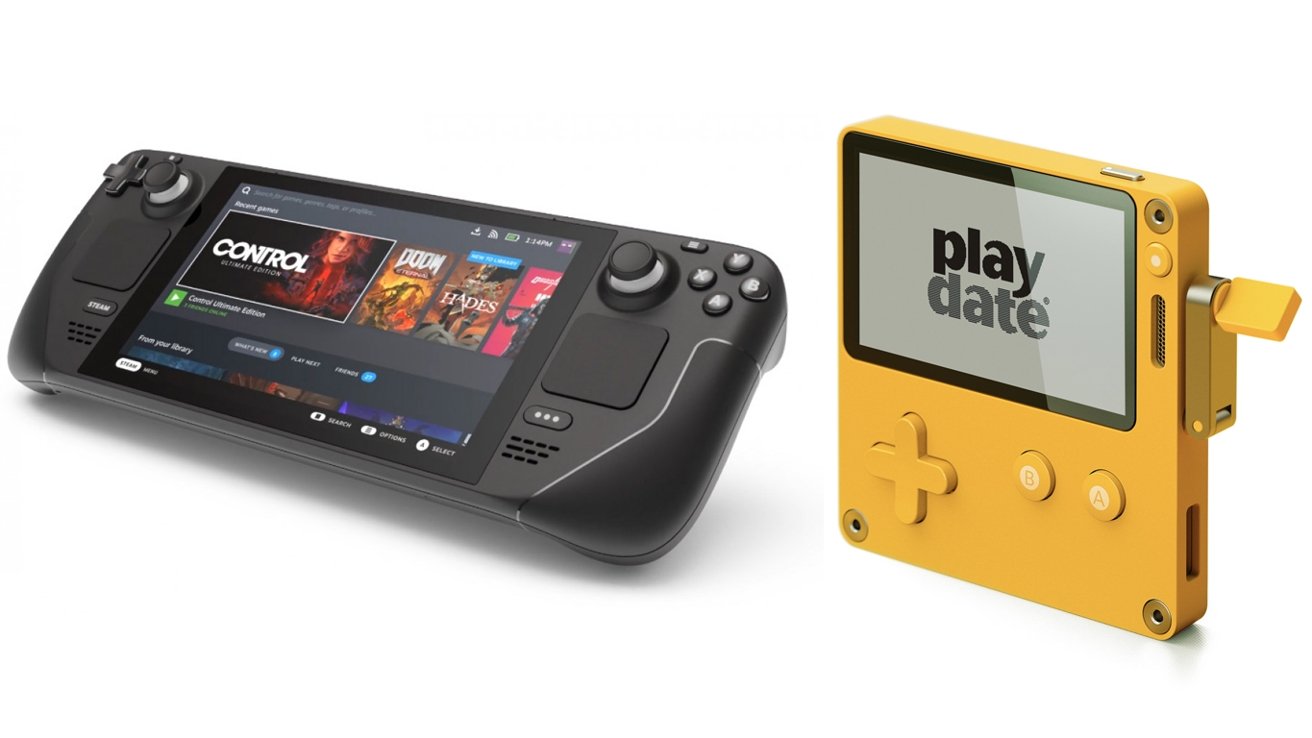 AppleInsider is supported by its audience and may earn commission as an Amazon Associate and affiliate partner on qualifying purchases. These affiliate partnerships do not influence our editorial content.
Two new highly anticipated handheld consoles have been delayed — both Valve's Steam Deck and the Playdate handheld console will not ship until early 2022.
Due to unforeseen circumstances, those who have preordered either the Playdate or Steam Deck will need to wait a little longer to receive their device.
Upon testing the first 5,000 units that had arrived at the warehouse, the developers discovered a battery issue that plagued a significant number of the units.
"Playdate's battery is designed to last a very long time, and always be ready for you, even if not used for a while," the developers wrote in an update. "But that was not the case: in fact, we found a number of units with batteries so drained, Playdate wouldn't power on at all — and couldn't be charged. That's a battery worst-case scenario."
Playdate was initially announced in May of 2019 and quickly attracted attention for its unique design. It features a retro-futuristic 2.7-inch 400-by-240 pixel reflective black-and-white display joined by more modern components like Wi-Fi and Bluetooth communications and a USB-C port.
Playdate isn't the only handheld console that has seen issues recently, either. On Wednesday, Valve Corporation announced that the launch of its hotly anticipated Steam Deck would be belayed by two months.
"We're sorry about this— we did our best to work around the global supply chain issues, but due to material shortages, components aren't reaching our manufacturing facilities in time for us to meet our initial launch dates."
Instead of shipping in December, the Steam Deck will begin shipping to customers in February of 2022. Valve also states that all reservation holders will keep their place in line, but dates for device delivery will shift back accordingly.
The Steam Deck is a portable console intended to play a user's Steam library. The device can be used as a handheld or placed in a dock, allowing users to connect the device to a TV or monitor.