Native Union AirPods Beanies are a blast from the past for long-time Apple fans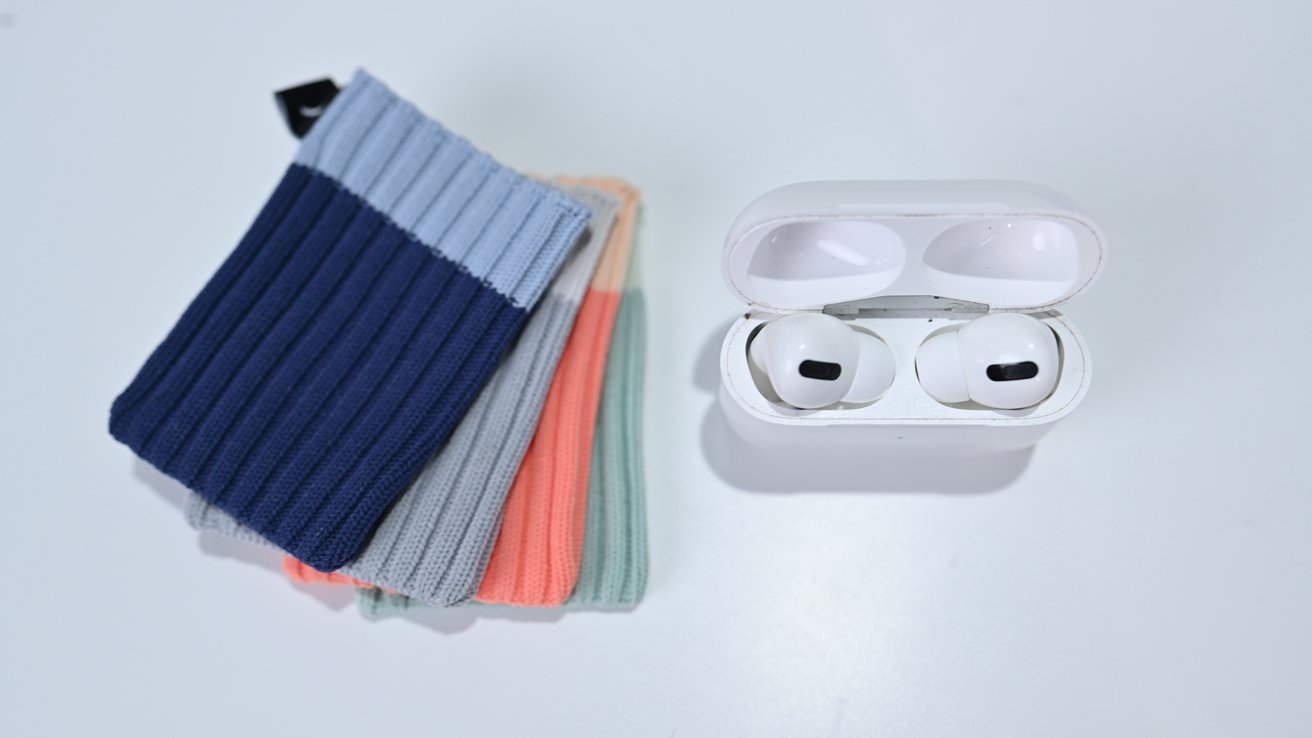 AppleInsider is supported by its audience and may earn commission as an Amazon Associate and affiliate partner on qualifying purchases. These affiliate partnerships do not influence our editorial content.
Native Union is tapping into our sense of nostalgia for its latest accessory, its take on the classic iPod socks. This time they've been designed for our new audio accessory we carry everywhere — AirPods.
Available in a pack of four, the Native Union AirPods Beanies have a universal fit. They'll fit any model of AirPods you have, including the original AirPods, the all-new AirPods 3, and AirPods Pro. They can also slide over the new Beats Fit Pro too. Beyond Apple's earbuds, they'll support many other true wireless earbuds too, but we aren't about to list every compatible model.
The knit beanies are made of 100% recycled material and stretch like a good sweater. That play is what allows these to fit so many different devices.
Native Union has four pastel colors of AirPods Beanies: Glacier, Peach, Indigo, and Sage. We do like the colors, but wish there was a more vibrant collection as well. They're just a little light, and we liked that the original iPod socks had soft — but bright — colors.
As popular as the Beanies seem to be, we wouldn't be surprised to see a new color set launch in the future.
How they work
AirPods, with their all-white cases, are known to easily attract small scratches. It isn't uncommon to see a user's case covered in a layer of light scratches collected through the course of normal use.
These Native Union Beanies are ultra-lightweight and add enough protection. There's a bit of cushion to help the AirPods out during a fall, and nothing will scratch them while in the cover either.
An added benefit here is that you're less likely to have your AirPods come free if you drop them. If you put a case on your AirPods, if a drop happens, they will still likely open and send your earbuds tumbling. That is, unless you have a locking case, in which case we're on an even playing field.
Since the knit is so thin, it doesn't prohibit wireless charging. Just place your AirPods on any Qi charger, and they'll charge without issue. Unfortunately, it does stop MagSafe from fully connecting on the latest AirPods 3 and AirPods Pro.
Should you buy the Native Union Beanies?
Yes. Yes, you should — at least if you want a whimsical cover for your earbuds. You could use a cheap silicone cover shaped like a taco, or you could do something more fun that pays homage to an icon Apple product with a cult-like following.
Native Union says that the Beanies are "a tribute to one of the creations that've inspired our teams" and their release coincided with the 10th anniversary of Steve Jobs' passing.
We adored iPod socks, and we're in love with these Beanies almost as much. They won't be for everyone, surely, but countless die-hard Apple fans have probably already added them to their carts.
Rating: 5 out of 5
You can pick up Native Union's AirPods Beanies in a four pack on Amazon for $19.99. They've sold out from Native Union directly, so this will be your only chance for a while.