Apple tightly controlling Apple Wallet digital drivers license feature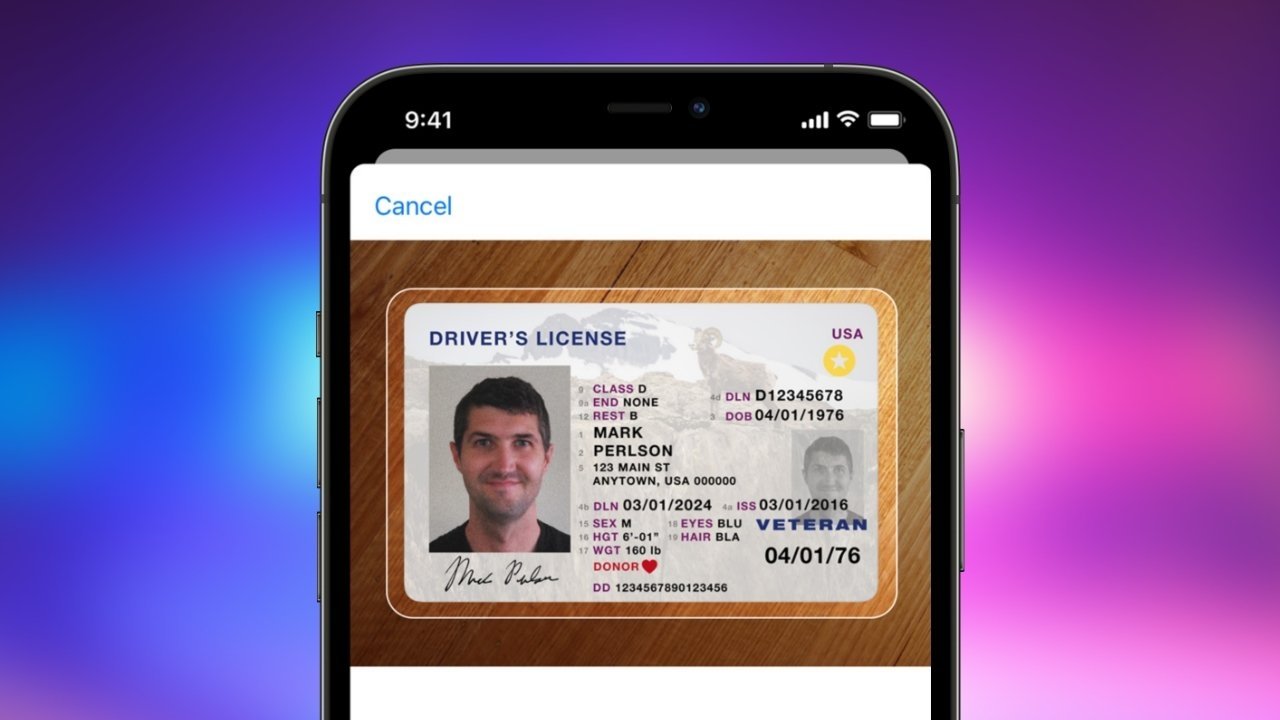 Newly obtained documents have shed some light on the agreements between Apple and state governments for storing digital IDs in Apple Wallet — and the tight control Apple has over the feature's rollout.
The digital ID compatibility with Apple Wallet will initially launch in a handful of U.S. states, including Arizona, Georgia, Kentucky, and Oklahoma. Through public record requests and other sources, CNBC has obtained documents detailing the agreements in place with those states.
Those documents indicate that Apple is maintaining a high level of control over the entire process. In fact, the documents indicate that Apple has the "sole discretion" over the rollout of the feature and the under-the-hood technology that powers it.
States that agree to support digital IDs in Apple Wallet must "allocate reasonably sufficient personnel and resources (e.g., staff, project management and funding) to support the launch of the Program on a timeline to be determined by Apple," the documents show.
This will include states allocating staff and resources to perform quality testing to ensure that the feature works "in accordance with Apple's certification requirements."
The agreement also mandates that states "prominently feature the Program in all public-facing communications relating to Digital Identity Credentials." States must also grant Apple "prior review and approval" of all marketing materials related to the program.
Additionally, states must also help bolster adoption of the feature with "key stakeholders in federal and state government," including the Internal Revenue Service, state and local law enforcements, and businesses that require age verification.
When it comes to actually verifying identification, Apple leaves all of the responsibility to the states, stating in the documents that "Apple shall not be liable for any Verification Results, and Agency acknowledges that all Verification Results are provided AS IS and without any warranty, express, implied or otherwise, regarding its accuracy or performance."
It also appears that states — and, therefore, taxpayers — will have to foot the bill for the feature. The agreement says that "except as otherwise agreed upon between the Parties, neither Party shall owe the other Party any fees under this Agreement."
Apple first announced the digital ID feature at WWDC 2021. It will allow users to add their state driver's licenses or identification cards to Apple Wallet for easy identity verification via iPhone.
Initially, the feature appeared narrowly focused on identity verification at TSA checkpoints. However, the agreements with the states suggest that Apple's plan likely also includes age verification at bars or convenience stores, as well as identity checks at traffic stops.