Apple says workers have right to discuss pay, but scrutiny of employee policy intensifies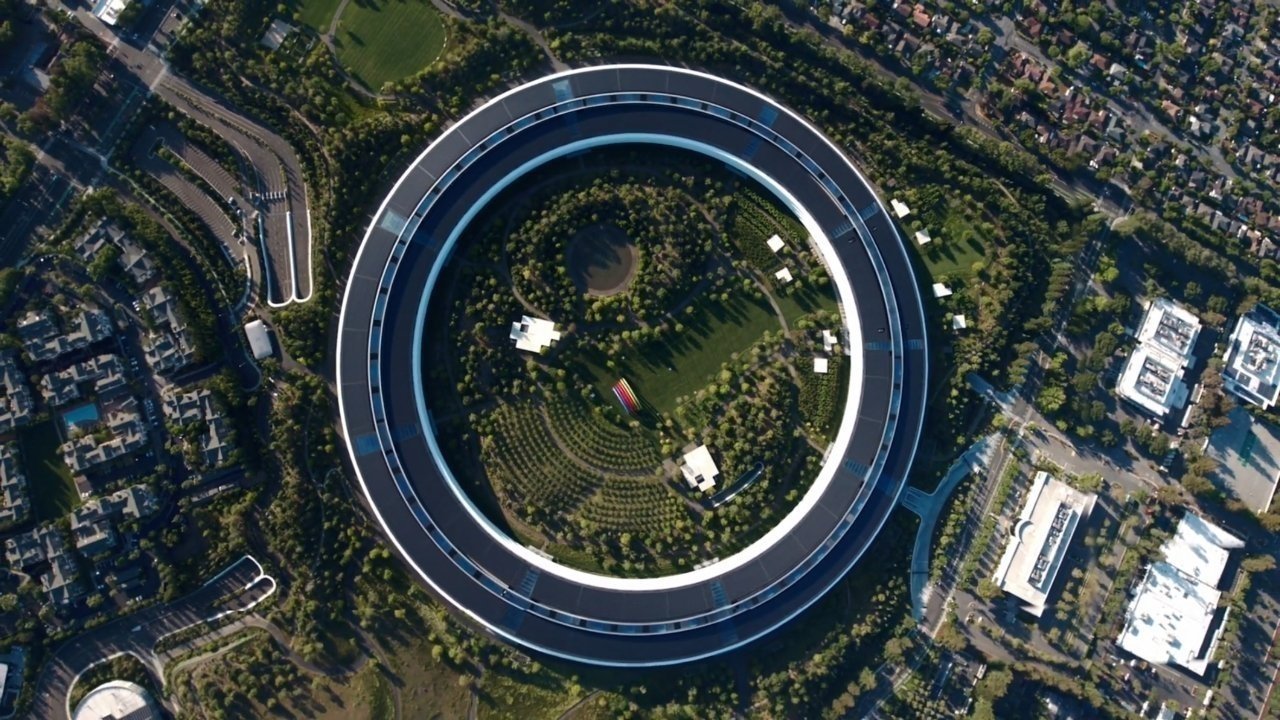 Apple this week informed employees that they have a right to discuss wages and pay-related complaints externally, but the company faces mounting pressure over its employee policies, including a recently filed Securities and Exchange Commission complaint.
Staff in the U.S. were made aware of their express rights in a memo posted to Apple's people site, reports NBC News. The memo marks a noted shift in policy for a company that has over the past months worked to tamp down attempts to organize over similar matters.
"Our policies do not restrict employees from speaking freely about their wages, hours, or working conditions," the memo reads, according to the report. "We encourage any employee with concerns to raise them in the way they feel most comfortable, internally or externally, including through their manager, any Apple manager, People Support, People Business Partner, or Business Conduct."
The internal communique does not express entitlements unique to Apple employees, as rights to organize and speak out about wages are covered by the National Labor Relations Act. The page itself is a new post that underscores text from Apple's public Business Conduct Policy document.
While it is being hailed by the press and some employee rights advocates as a win for workers, it is unclear what impact the memo will have, if any, on Apple staff at large.
Company workers have been pushing for more transparency on pay equity issues, with some creating surveys for the purpose. Apple squashed those attempts and shut down an internal Slack channel dedicated to discussion of the issue in August.
In September, SVP of Retail and People Deirdre O'Brien issued a memo to address chatter over pay equity and workplace issues, saying Apple's approach to the former is "best in class." O'Brien also urged staff to reach out to managers or human resources about wage and workplace concerns.
Today's memo arrives as Apple faces increased scrutiny over its employee policies. Now-former employees Cher Scarlett and Janneke Parrish helped form the so-called #AppleToo movement, which gathered and publicly shared stories about alleged racism, sexism, inequality and other workplace issues. Scarlett also filed a National Labor Relations Board complaint claiming Apple retaliated against workers who attempted to discuss pay.
Parrish was fired in October for deleting files off a work phone during an investigation. Scarlett this week said she was leaving Apple and would drop her NLRB complaint after settling with the company.
The NLRB is investigating seven other labor charges against Apple, including multiple complaints from former software engineering manager Ashley Gjovik. Gjovik, who earlier this year aired concerns over workplace safety issues, sexism and discrimination, was fired in September for allegedly leaking intellectual property.
In October, Gjovik filed an SEC complaint targeting Apple's statements in response to a shareholder resolution that sought to exempt instances of workplace harassment and discrimination from employee nondisclosure agreements. At the time, Apple refused to consider the proposal, saying it had contingencies in place for such exceptions.
From Gjovik's SEC filing, reported here for the first time:
The statements made by Apple Inc. to response to the Shareholder Resolution introduced by Nia Impact Capital includes false & misleading statements of material importance. With the SEC's recent prioritization of enforcing ESG commitments and verifying disclosures, Apple Inc. must be investigated for making false statements to its shareholders and the Securities and Exchange Commission. Apple continues to deny its now well-known and public issues with discrimination, retaliation, work conditions, labor compliance, and intimidation of employees. Apple's response ignored the numerous open government investigations into its labor practices and the active use of over-broad confidentiality agreement to terminate employees speaking out about labor conditions and/or reporting unlawful activity by Apple to authorities.
"Apple has a very long history of labor offenses, both civil and criminal," Gjovik said in a statement to AppleInsider. "They are also facing a major investigation by the NLRB into their internal employee policies and the threatening memo Tim Cook sent Apple employees in September. Apple is the biggest company in the world and has more money and power than some nations. We must hold it accountable, we must demand transparency, and we must not look the other way just because we like its gadgets."
A previous version of this story incorrectly suggested that the wage memo was an update of existing online documents. AppleInsider was later informed that the post is new. The article has been updated with the correct information.