iPhone 13 lead times shorten suggesting supply ramp-up, analyst says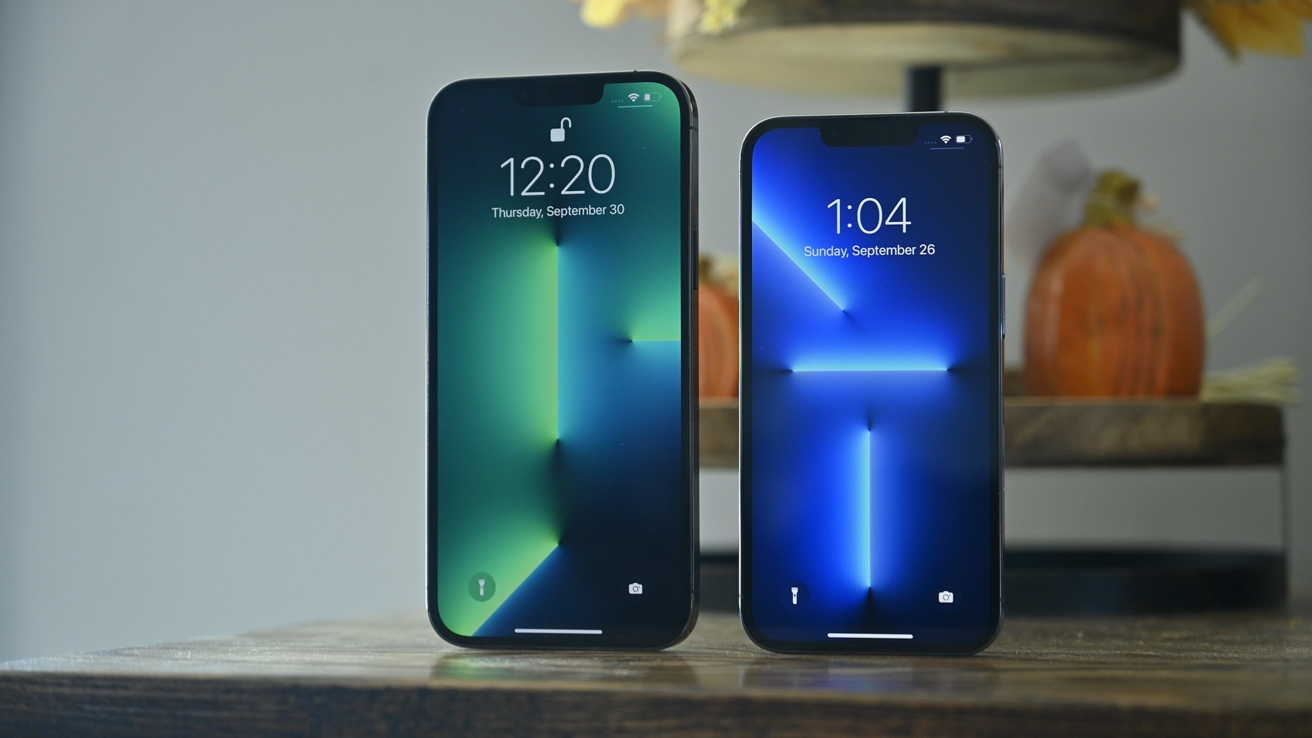 Although still elevated compared to the iPhone 12, estimated delivery dates appear to be contracting for the iPhone 13 lineup, according to JP Morgan.
In a note to investors seen by AppleInsider, JP Morgan analyst Samik Chatterjee writes that lead times for all iPhone 13 and iPhone 13 Pro models moderated for the second week in a row, marking only the third time this has happened for the stable of Apple handsets.
Although lead times are still higher than the iPhone 12 compared to this time after that lineup's launch, the variance is "significantly less" than in past weeks. In some regions, lead times for the iPhone 13 are on par with the iPhone 12, the analyst added.
Lead times are not an accurate indicator of demand, and shed more light on supply and demand balance. However, Chatterjee notes that the moderation could be indicative of a ramp-up in supply — even heading into the busy holiday shopping season.
Across all regions JP Morgan tracked, lead times for the iPhone 13 mini, iPhone 13, iPhone 13 Pro, and iPhone 13 Pro Max moderated to 5, 5, 23, and 23 days, respectively. That's down from 8, 10, 26, and 26 days the week prior.
"Interestingly, compared to iPhone 12 Series, lead times are now only slightly ahead across all the models," Chatterjee writes.
In the U.S., which accounts for about 35% of all iPhone shipments, delivery dates for the iPhone 13 mini and iPhone 13 fell to 7 and 8 days, down from 10 and 11 days. Apple's two iPhone 13 Pro models now show estimated delivery dates of 21 days, down from 28 days.
Chinese consumers are now seeing delivery estimates for the iPhone 13 mini and iPhone 13 tracking at 7 days, while delivery estimates for the iPhone 13 Pro models moderated to 31 days. That's down across the board — in some cases, significantly. Lead times for the iPhone 13, for example, dropped from 17 days.
In the U.K. and Germany, delivery dates also fell for all four models. Both regions account for about 5% of iPhone shipments.
While the industry is still being plagued by chip production issues and supply chain snarls, The Wall Street Journal reported Sunday that some supply chain problems are showing early signs of easing.