Apple's AirPods evolution shown off in CT scan series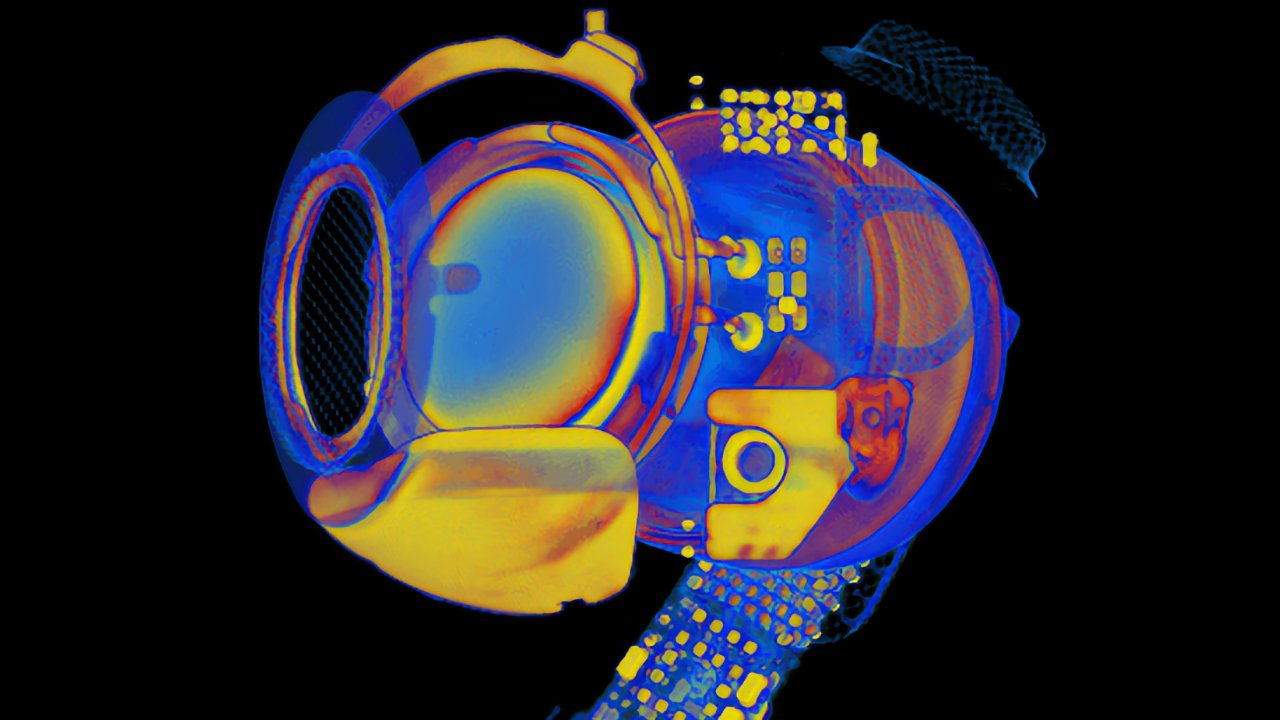 A collection of detailed CT scans of most models of AirPods, reveal Apple's design evolution in beautiful color.
Apple's latest AirPods 3 do bear a strong resemblance to the AirPods Pro — but even more so than it appears on the surface. As part of a series of CT scans of popular consumer electronics, a new collection has been made showing the insides of AirPods, AirPods Pro, and AirPods 3.
"By looking inside, we can understand why manufacturing them was such a challenge." says the "Scan of the Month" site of the original AirPods. "Packed into the area behind the speaker is a cluster of rigid-flex electronics. The construction would make an origamist blush."
Each AirPod design is shown first as a full-color photograph, then as a moving, scrollable, 3D scan that shows all the components in false colors to distinguish them.
"Two years after AirPods Pro comes the third generation of AirPods," continues the site. "These are not marketed as 'pro,' but they sure look the part. Cue the fights over which is better."
The site displays only its current month's scan, with no ability to bookmark, or to find previous collections. It's also not even clear when in the month the site updates, so be sure to check out the scans while they're still online.