New Eve Room air quality monitor with Thread support debuts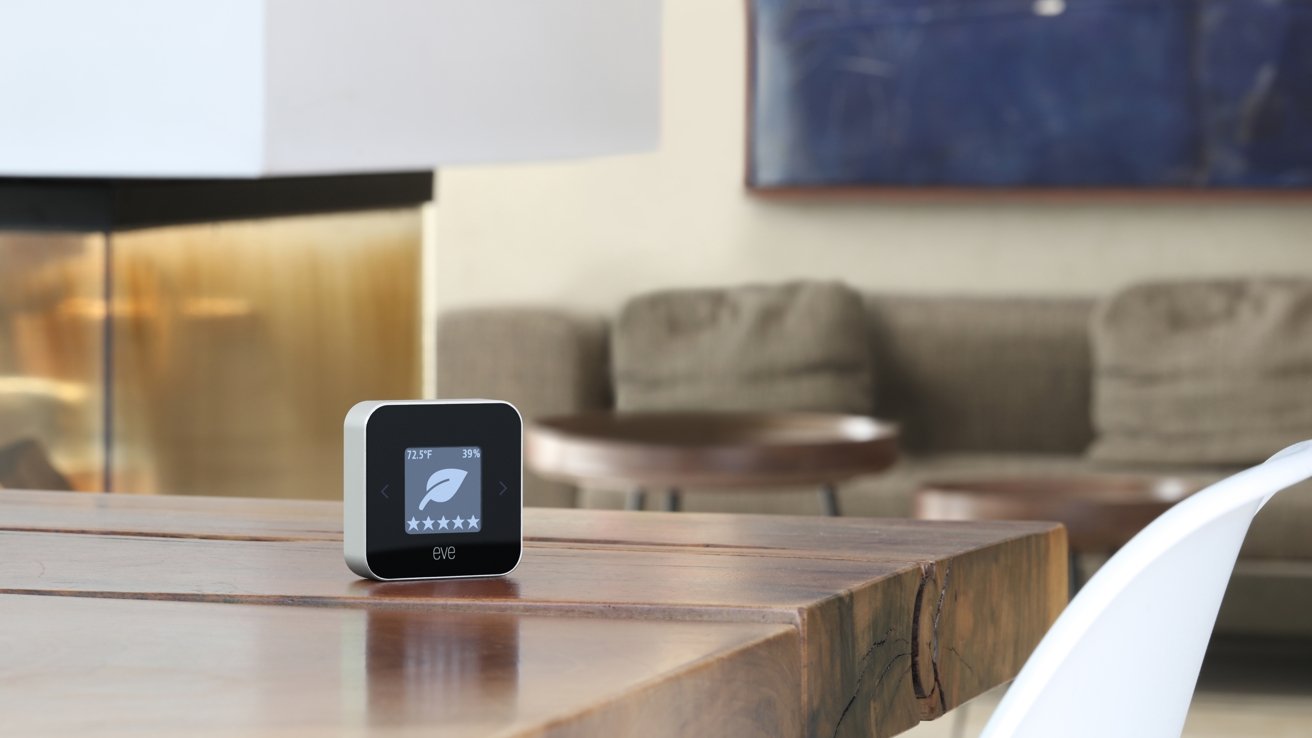 AppleInsider is supported by its audience and may earn commission as an Amazon Associate and affiliate partner on qualifying purchases. These affiliate partnerships do not influence our editorial content.
On Tuesday, Eve announced the HomeKit-compatible third-generation Eve Room with support for Thread, the emerging home automation connectivity standard.
Thread support aside, the latest generation Eve Room has the same functionality and design as the previous iteration. It has a small 2.1-inch by 2.1-inch body with an anodized exterior frame and a 200x200 pixel e-ink display.
It is capable of measuring VOC levels, temperature, and humidity in your home and works exclusively with Apple HomeKit. It will communicate over Thread when available but will fall back to Bluetooth if it must. Its built-in battery will last six weeks on a single charge over micro USB.
"Thread has been a spectacular success for us, and in a not-too-distant future a Thread network in your house will be just as common as Wi-Fi", says Jerome Gackel, CEO of Eve Systems. "If you purchase an Eve product with Thread, like Eve Room, you're making a sustainable, future-proof choice, as Thread is one of the natively supported standards in Matter, the common protocol backed by Apple, Google, Amazon, SmartThings/Samsung, Eve and many more."
Eve's adoption of Thread has continued to increase with the third-generation Eve Room joining the Eve Energy, Eve Door & Window, and the Eve Aqua among others with support.
Thread is a new smart home connectivity standard that is able to create a mesh network between products that is ultra-low power, self-healing, and battery efficient. Apple supports Thread with the current HomePod mini and Apple TV 4K.