Adobe updates Photoshop for iPad with new Smudge, Sponge tools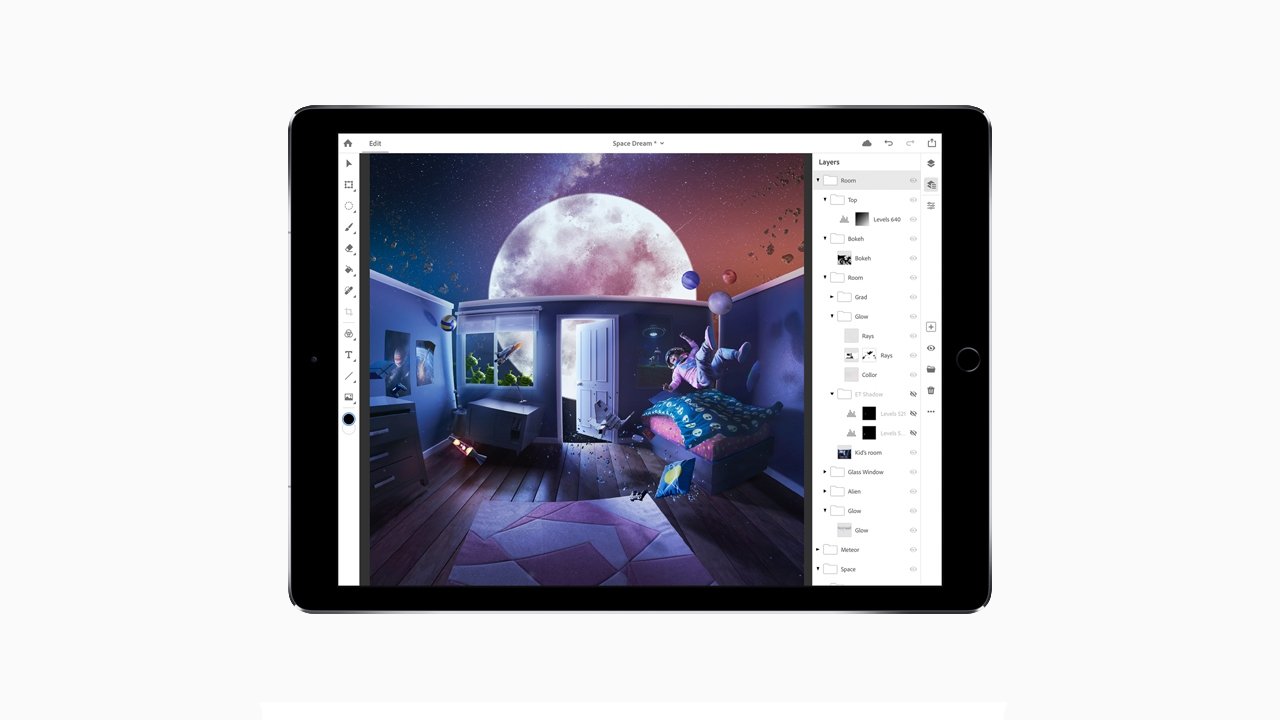 Adobe has updated the iPad version of Photoshop with new Smudge and Sponge tools that were previously only available on the desktop version.
The iPadOS version of Photoshop has been steadily gaining new features that are bringing it more in-line with the full version. On Tuesday, Adobe announced that Sponge and Smudge were now available on the tablet-based variant.
Smudge allows Photoshop users on iPad to blend colors into images, while users can use the Sponge tool to saturate or desaturate specific areas of a picture.
Adobe says the Smudge tool allows users to simulate painting in real life — including the effect of running a finger through wet paint. The Sponge tool can be used to retouch photos and get a desired vibrancy and color shade.
Both tools can be accessed from the Adjustments tool icon. Although not strictly necessary, Adobe recommends an Apple Pencil for the best results on iPad.
Additionally, Adobe also updated Photoshop for iPad with new tools for adjusting the white balance of Camera Raw images. It has also added labels for tool icons that can be seen when hovering over each tool.
The Photoshop for iPad app is available as a download from the Apple App Store. It's included in a number of Creative Cloud plans, including the cheapest $9.99 a month Photography Plan — which includes Photoshop, Lightroom, and 20GB of cloud storage.