Apple brings back mask requirement to all U.S. Apple Stores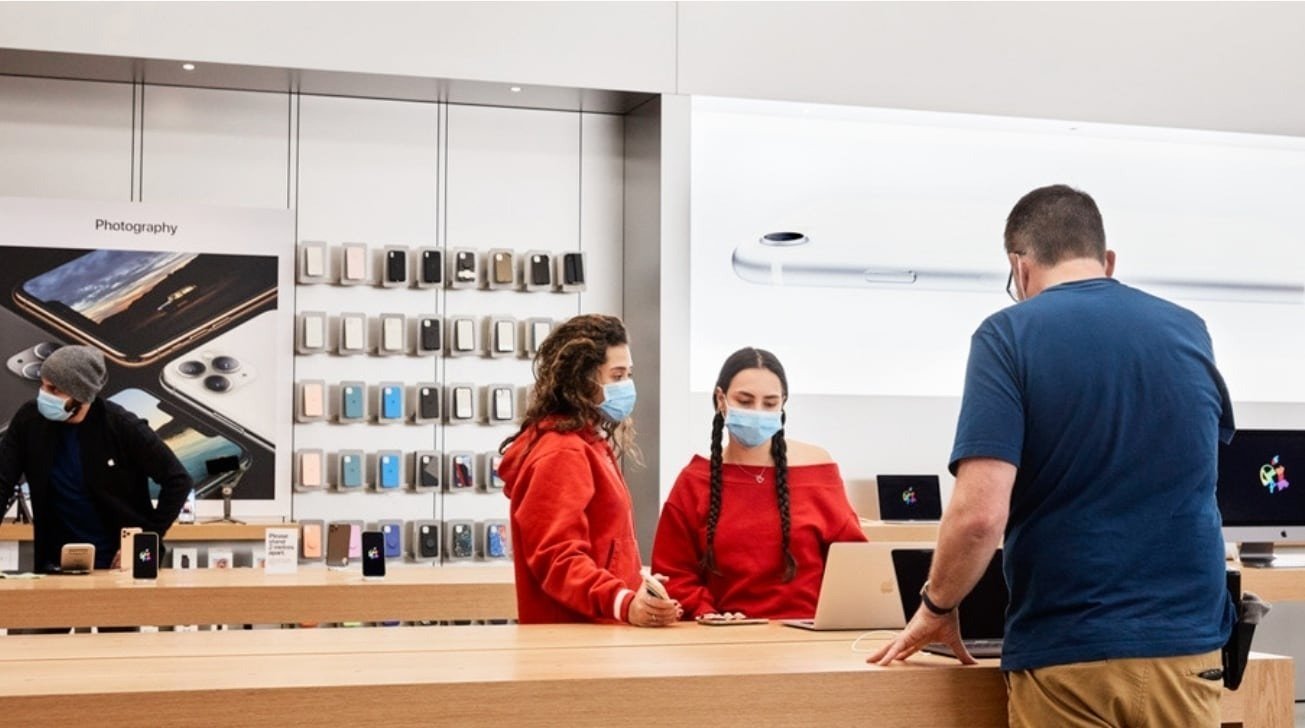 Apple is reinstating a requirement for customers to wear masks when visiting an Apple Store in the United States, due to a rise in cases of COVID-19.
Apple was in the process of reducing its social distancing measures in its stores in November, having ended its mask requirement in approximately 100 stores on November 5 before rolling out to others. In the face of pandemic changes, it's reversing course and bring masks back.
According to Bloomberg's Mark Gurman on Twitter, Apple is "reinstating its mask mandate" at all stores in the country. Before the rollback, the mandate had been dropped at roughly half of its outlets.
The return of the masks isn't the only change Apple is making, as it will also start limiting store occupancy at "several locations." At the pandemic's height, Apple changed the design of some stores to enable pickup and drop-off of products, as well as only allowing limited numbers of customers enter stores at a time.
The decision was made in the face of the fast spread of the Omicron variant, which has resulted in a surge of infections in the U.S. and other countries.
This isn't the first time Apple relaxed then reinstated its mask rules for stores. In July, it planned to bring back mask mandates amid the Delta variant surge.