LG unveils new 27-inch OLED Pro display that could rival Pro Display XDR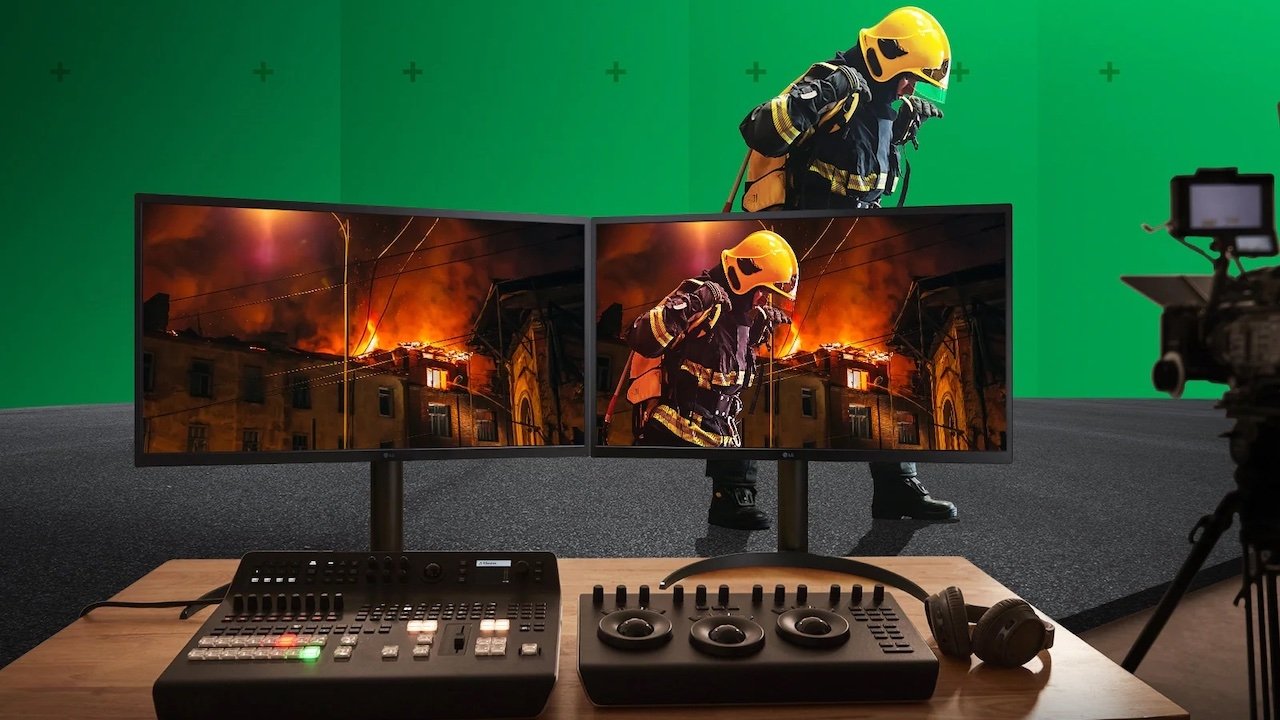 AppleInsider is supported by its audience and may earn commission as an Amazon Associate and affiliate partner on qualifying purchases. These affiliate partnerships do not influence our editorial content.
LG has unveiled the next iteration of its UltraFine OLED Pro monitor lineup for 2022, and it includes a lower-cost 27-inch display option, which could make the lineup's pro features more affordable.
The display maker unveiled its first UltraFine OLED Pro displays earlier in 2021. At the time, the monitor was one of a handful of ultra-high-resolution displays competing in the mid-range professional market occupied by the Pro Display XDR.
Now, the company is adding a new 27-inch option to its UltraFine OLED Pro lineup. While the smaller option will have generally the same resolution and color gamut as its larger stablemate, it's likely to be much more affordable.
Like its 32-inch counterpart, the 27-inch UltraFine LG Pro packs professional-grade features, such as self-lighting pixels, a resolution of 3840 x 2160, 10-bit color, 99% DCI-P3 and a 1 million:1 contrast ratio, and hardware calibration options.
The biggest update to the 32-inch model is the addition of a color calibration sensor, as well as LG's Calibration Studio software — two things also included with the 27-inch model. While LG hasn't revealed pricing yet, the 32-inch model from earlier in 2021 cost around $4,000.
According to Engadget, the 2021 32-inch UltraFine OLED rivaled Apple's own Pro Display XDR, but came with some tradeoffs. The LG display, for example, has better contrast, perfect blacks, and zero blaming because of individually illuminated pixels.
Apple's display is better-suited for tasks like HDR color grading because of its much higher brightness.
However, the new 27-inch model will likely occupy a lower tier of the mid-range for users who want professional features in a more affordable package. Apple doesn't currently have a first-party display over in that range.
There are rumors that Apple is working on its own lower-cost display, likely in the 27-inch size range. On Thursday, a report suggested that LG was developing a number of monitors for Apple that could include a Pro Display XDR successor, as well as two new displays in a 24-inch and 27-inch configuration.
If you can't wait for the new model, you can get an LG 32-inch 4K OLED UltraFine display for $3,999 at B&H and Amazon.