2022 'iPhone 14' rumored to ditch screen notch, new iPhone SE will have 5G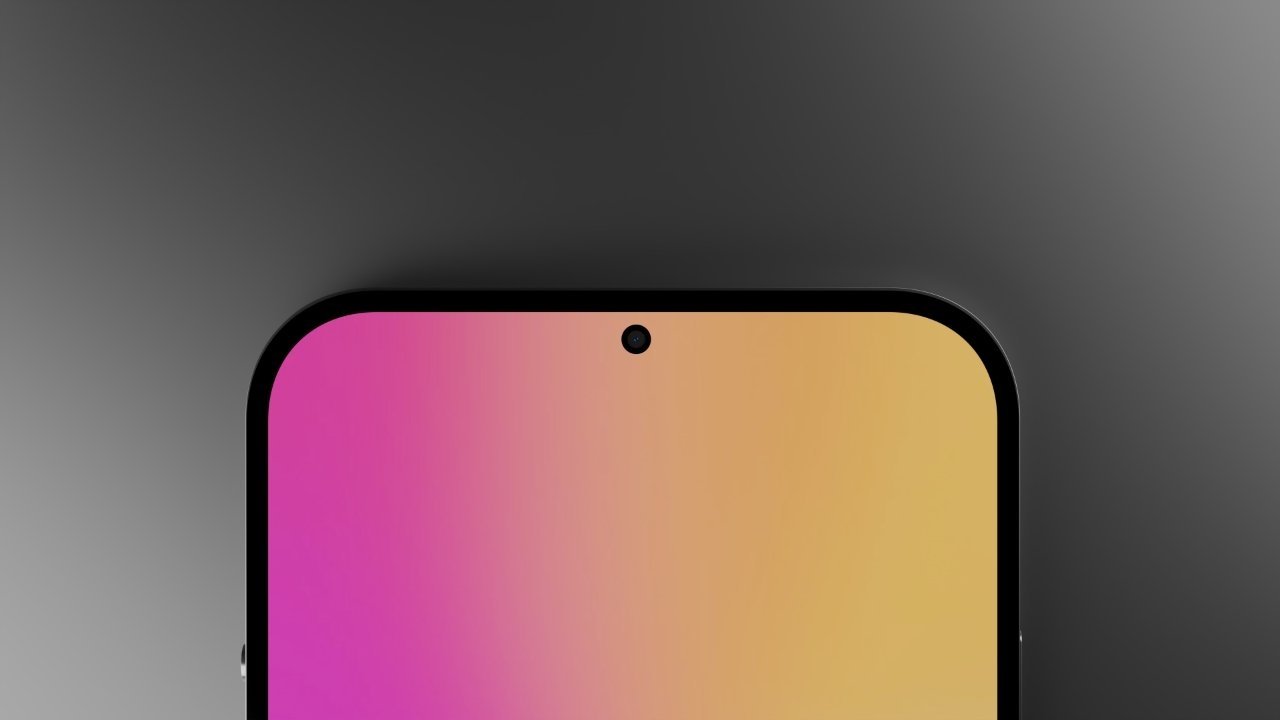 Apple's 2022 smartphone releases will include the iPhone 14 with a hole-punch display that eliminates the notch, according to Mark Gurman's predictions for 2022, alongside an updated iPhone SE with 5G connectivity.
Apple will launch new iPhone models during 2022, since it has done so as part of its regular release schedule for over a decade. In a rumor roundup for the those models, the new models could include a version that cuts out the infamous notch from the design.
According to Mark Gurman's "Power On" newsletter for Bloomberg, Apple will be bringing a big design change to some versions of the "iPhone 14." Instead of a notch, Gurman says Apple will introduce a hole-punch screen, that creates a compact window for a camera to shine through, without needing to use a full notch.
While a hole punch would mean fewer elements of the True Depth camera array will be directly exposed to the user, Apple will have to come up with an alternative to keep using Face ID on its flagship devices. This could take the form of an under-display system, one that works through the screen but hidden from view.
The idea of a hole-punch display has surfaced in other predictions, including musings in 2021 by The Elec in December, and in March by Ming-Chi Kuo.
Other rumors about the "iPhone 14" include the suggestion it could eliminate the rear camera bump, making for an overall flatter device. The camera resolution is also thought to jump from 12MP to a higher number, potentially at 48MP.
Other rumors for the "iPhone 14" include a titanium casing, and a sketchy prediction of a port-less model, even lacking a SIM tray.
While not a new rumor, in the same newsletter, Gurman also offered that the iPhone SE would gain an update that would add 5G connectivity to Apple's entry-level iPhone. Similar predictions about the support have been made in the past.