Linksys launches Wi-Fi 6 router, Hydra Pro 6, available now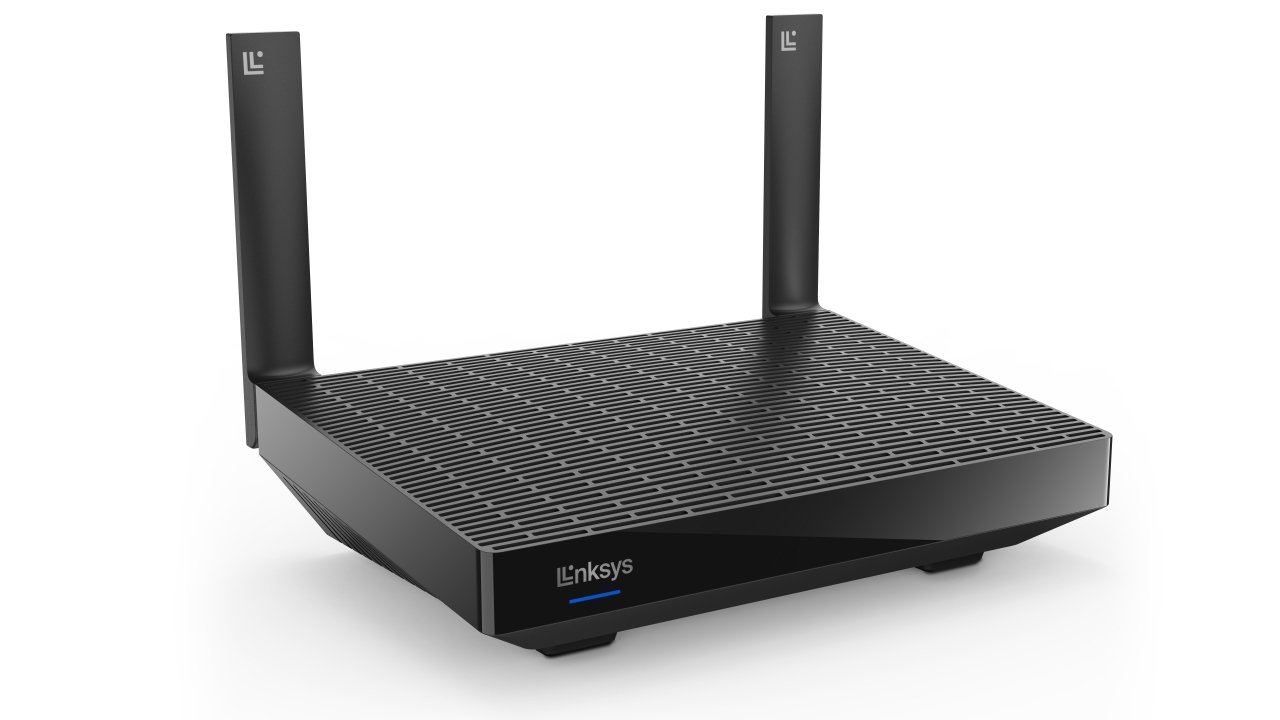 Linksys has used CES 2022 to unveil a new Wi-Fi 6 mesh router, the Hydra Pro 6, with immediate availability.
A year after announcing mesh routers, Linksys is back at CES launching a Wi-Fi 6 home and office router. The Hydra Pro 6 is claimed to support 30 or more devices per node, with up to 5.6Gbps over 2,700 square feet.
"Our mission at Linksys is to connect everyone securely, whether it's someone working from home who needs reliable WiFi or a student intently taking notes during their online class," said Linksys CEO Harry Hewhirst in a statement. "The Hydra Pro 6 is our latest router in a suite of products that offer next-level streaming, are easy to set up and equipped with advanced security and parental controls."
"We are committed to delivering fast, reliable, and secure connectivity to the hybrid work era and beyond," he continued, "and the Hydra Pro 6 is just the start."
Hydra Pro 6 uses Qualcomm's Immersive Home Platform. Linksys includes Intelligent Mesh technology to enable more nodes to be added to create home mesh Wi-Fi coverage.
The router provides one Gigabit WAN Ethernet port, and 4 Gigabit LAN ports. There's also a single USB 3.0 port for file sharing and the like. It works on 2.4GHz and 5GHz, simultaneous dual-band, with six-stream Wi-Fi up to 574 + 4804 Mbps.
Hydra Pro 6 is powered by a 1GHz dual-core processor, and features two adjustable antennas. With those folded down, the unit is 8.465 inches by 6.1 inches by 2.205 inches.
The Linksys Hydra Pro 6 is shipping now and costs $299 on the Linksys official site. It will be available shortly on "major retailers across the globe."
AppleInsider will be covering the 2022 Consumer Electronics Show in person starting on January 3 through January 6 where we're expecting Wi-Fi 6e devices, HomeKit, Apple accessories, 8K monitors and more. Keep up with our coverage by downloading the AppleInsider app, and follow us on YouTube, Twitter @appleinsider and Facebook for live, late-breaking coverage. You can also check out our official Instagram account for exclusive photos throughout the event.