Intel's Alder Lake chips are very powerful, and that's good for the entire industry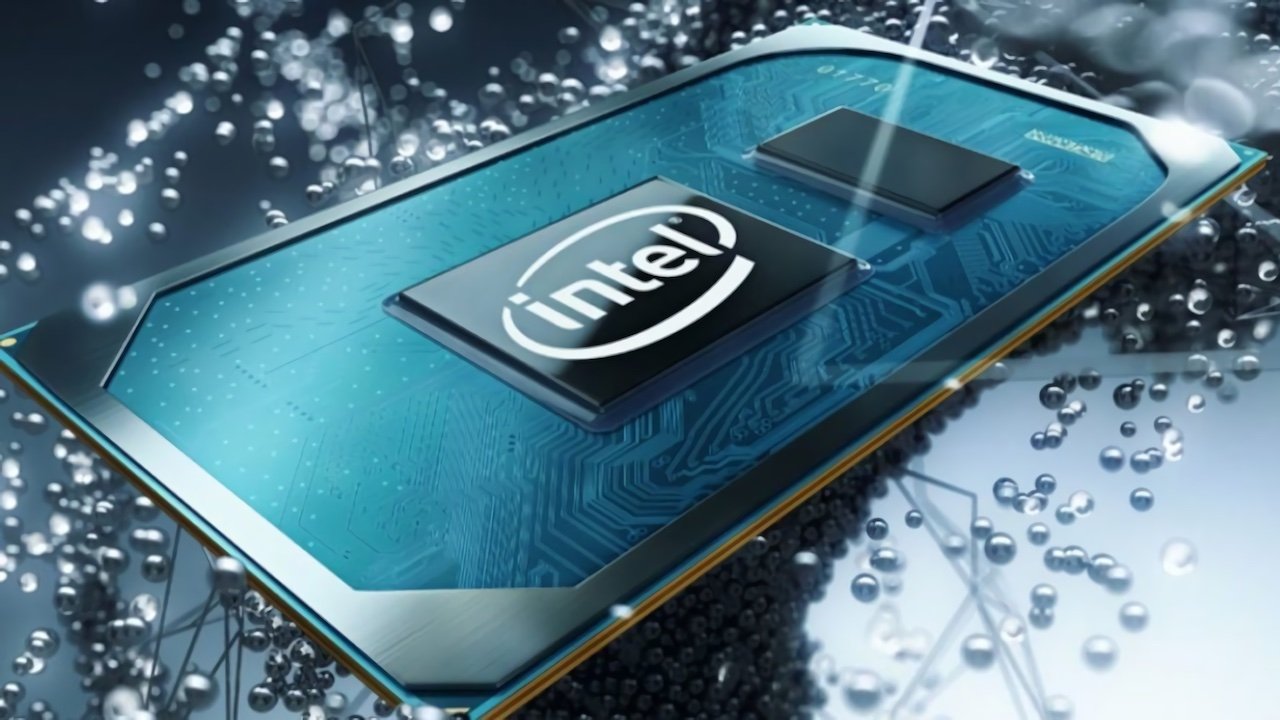 Intel now claims it has the mobile chips to rival Apple's M1, but the tale will be told after the chips ship. Regardless of the outcome, a challenged Intel and Apple are good for the entire industry.
The company announced its new H-series Alder Lake mobile CPUs at CES 2022. The lineup includes the Core i9-12900HK, which Intel touts as the "the fastest mobile processor. Ever."
Here's what you should know about Intel's new chips, as well as how its flagship mobile silicon stacks up against Apple's M1 Max.
Intel Specifications
The 12th-generation Alder Lake CPUs are Intel's first laptop chips to sport its hybrid architecture, which combines high-performance cores and efficient cores based on the company's Atom chips.
All of Intel's new chips are based on the company's "Intel 7" fabrication process, which is actually a 10nm process, Ars Technical points out. Intel justifies the name by claiming that its transistor density is similar to a 7nm process, and in any case, it's the first move away from the chipmaker's 14nm process in about six years.
In addition to the hybrid core design that's similar to Apple's, the new chips also support up to four Thunderbolt 4 ports, 96 EUs of Intel graphics, memory support for DDR5, LPDDR5, DDR4, and LPDDR4X, and offerings like Wi-Fi 6E and PCIe 4.0.
Intel did not unveil its entire lineup of Alder Lake chips at CES 2022. Instead, it showed off its most powerful 45W H-series chips. The company is also planning on releasing 9W U-series chips and 28W P-series chips later in the year.
The H-series chips follow the release of Intel's Alder Lake desktop CPUs in 2021 which also did not exactly sip power — but that's less important in a desktop. The new announcements at CES could indicate that Intel is gearing up to try and take back its crown in the mobile processor space.
How Intel's Alder Lake compares with M1
Intel's flagship Core i9-12900HK, which is a 14-core chip with six performance cores and eight efficient cores, is said to offer up to 28% faster gaming performance and 44% faster content creation performance compared to its predecessor. The company also says that the 5.0GHz chip can outclass both the AMD Ryzen 5900HX and Apple's M1 Max.
There are some caveats to Intel's own benchmark testing. For one, the Core i9-12900HK appears to outclass Apple's M1 Max at power draws over 35 watts. However, the M1 Max operates at a much lower wattage — about 20 watts. If Intel's own figures are right, it takes twice the power to deliver 50% more performance than the M1 Max.
That means, when it comes to power efficiency, it's hard to beat Apple Silicon. In a mobile setup, efficiency is a key metric. For laptop users, getting that power to performance isn't the best tradeoff.
And with that power, will come heat. And fan noise.
Batteries in laptops can only get so big, because of FAA regulations, so a larger internal battery isn't an option, really. And, a discrete GPU, if utilized, will draw even more power than Intel's estimates above, and require more heat dissipation.
Intel said it conducted some of its productivity testing for platforms like Adobe Premiere Pro before those apps were optimized for Apple Silicon. Even then, the M1 Max was still neck-and-neck with the Core i9-12900HK in Premiere Pro.
All of this is to say that Intel's chips are powerful, but they're not necessarily M1 killers just yet — particularly if you take power efficiency into account.
What this means for Apple
While Intel's aim here is obviously to dethrone Apple by making chips better than the "lifestyle company in Cupertino," it's not likely that the Alder Lake chips are going to end up being M1 killers.
For one, competition is good in the market. Apple delivered Apple Silicon in the Mac because Intel wasn't giving it what it wanted. The A-series processors that begat Apple Silicon were developed under pressure from Qualcomm.
If there's no hardware challengers, then there won't be improvement. Apple and Intel must continue innovating in the face of rivals — Intel hasn't been a threat to Apple's chip dominance in years.
Of course, there's the matter of Intel chips not being currently available for hands-on testing. All chipmakers — including Apple — cherry-pick their benchmarks and specifications in announcements like these.
Until the new Alder Lake chips actually debut in a consumer machine, there's no telling whether they live up to Intel's claims — or how they perform in real-world scenarios.
It's also clear that Apple will no longer rely on Intel-based chips for its Mac products. While better Intel chips and the race between it and AMD are going to make a difference for Windows or Linux users, those deeply integrated in Apple's ecosystem or who rely on macOS won't really be affected.
In other words, the new Alder Lake chips are a step in the direction of Intel becoming competitive again — but Apple Silicon isn't going anywhere.
And both companies are made better by each other.