Tumblr backtracks on blocking sensitive content on iOS, makes it optional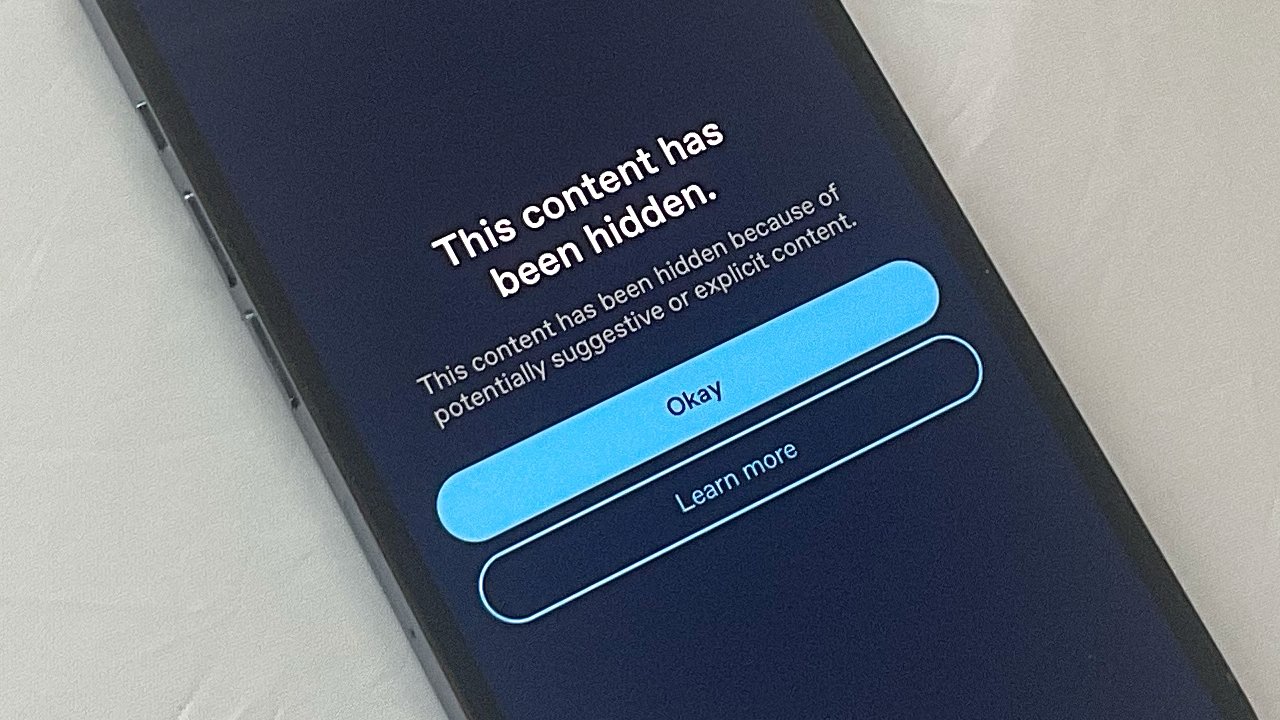 AppleInsider is supported by its audience and may earn commission as an Amazon Associate and affiliate partner on qualifying purchases. These affiliate partnerships do not influence our editorial content.
An update to Tumblr's iOS app adds the ability to turn off its mass blocking of sensitive, or even potentially sensitive, material.
In December 2021, Tumblr updated its iOS app — and only its iOS app — to preclude searches for any term that could conceivably return results that contained what it called "sensitive content." It was a mass blocking of search terms that appeared to miss out some obvious profanities, but rejected searching for words like "bald" or "selfie."
Now with Tumblr version 22.5.2, the block remains, but the company has added a workaround.
"You can now choose to enable or disable a 'Hide Sensitive Content' toggle," said the company in a blog post. "By default this setting will be enabled, affecting the filtering only on the iOS app."
The company stresses that the blocking, and toggle to turn it off, solely affects "those who are accessing Tumblr through the latest version of the iOS app." It also confirms what was suspected in December 2021, that the changes were made "to comply with Apple's App Store Guidelines."
Despite describing this new "Hide Sensitive Content" as a toggle that is solely for the iOS app, there is no such control in the app. Instead, users have to log on to Tumblr.com via a web browser.
Then under Account Settings and Filtering, there is the optional Hide Sensitive Content switch. Once it has been turned off, or on, users have to force quit and then restart the iOS app for the setting to take effect.