Cityrow launches Apple Watch integration on its at-home rowing equipment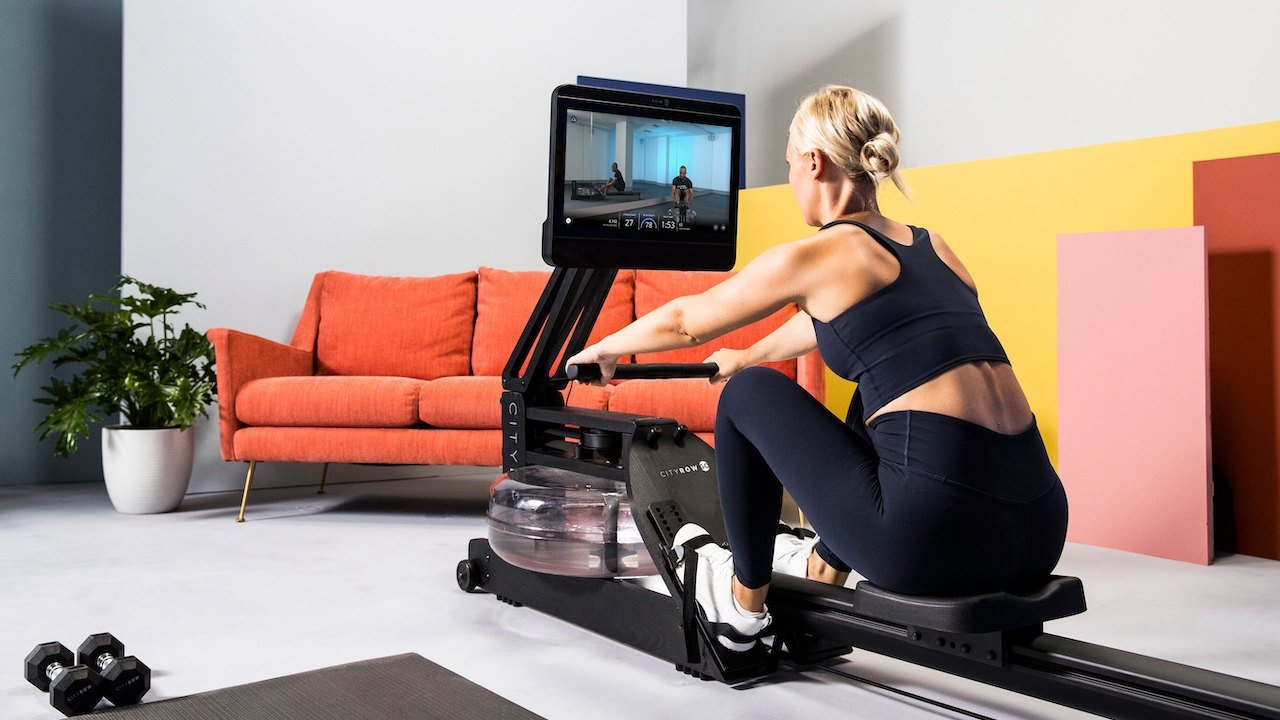 AppleInsider is supported by its audience and may earn commission as an Amazon Associate and affiliate partner on qualifying purchases. These affiliate partnerships do not influence our editorial content.
Cityrow has launched Apple Watch integration on its flagship Max Rower workout machine, becoming the first company to offer a smart rower compatible with Apple's chief health wearable.
The Cityrow Go Max Rower is a smart at-home rowing machine that features a 19.5-inch touchscreen, a wood and aluminum design, and a rowing experience powered by water resistance. Like similar workout equipment made by companies like Peloton, it also offers virtual fitness classes.
Cityrow's Apple Watch integration will allow users to get both heart rate monitoring and calorie-tracking data displayed on the Go Max Rower and Apple Watch simultaneously. That data can then be sent a user's Health app.
MaxRower owners can track their workouts via the Cityrow app on the App Store. The company says that its watchOS integration was developed by SweatWorks, a digital agency focused on fitness and wellness products for use on Apple devices.
Although third-party workout equipment like Peloton bikes and treadmills have supported Apple Watch integration for a while, Cityrow says that its Max Rower is the first smart rowing machine to do so.
"The way we workout is changing and consumers expect actionable insights that help them reach their wellness goals effectively, which is why we delivered the first Apple Watch integration for rowers on our flagship Max Rower," said Cityrow CEO Helaine Knapp.
The announcement comes about a week after Cityrow announced live at-home workout classes that will be streamed from a new production studio in New York City. Cityrow also operates brick-and-mortar rowing workout studios.
Cityrow's Apple Watch app is currently available on the Max Rower, which retails for $2,195. It comes with all plans but requires watchOS 7.2 or later. Apple Watch will debut on other Cityrow devices in the future.