Crime blotter: Teen arrested over $42,000 Australian Apple Store thefts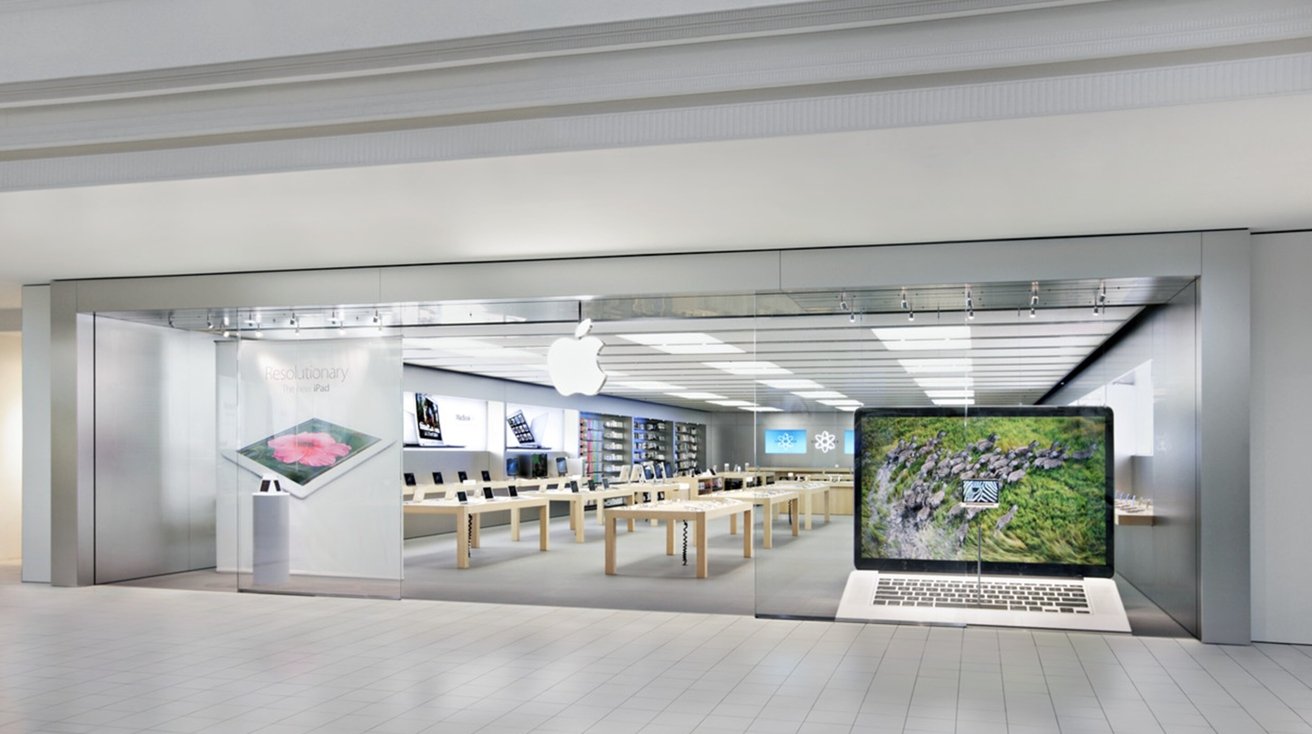 AppleInsider may earn an affiliate commission on purchases made through links on our site.
In the latest Apple Crime Blotter, a man was arrested for child pornography on iPhone, an armed robbery sentence in U.S. Virgin Islands, and Tim Cook had been stalked before.
The latest in an occasional AppleInsider series, looking at the world of Apple-related crime.
Teenager arrested for $60,000 Apple Store theft in Australia
A 16-year-old in Australia was arrested on January 20 for what was described as his part in the theft of AUS $60,000 ($41,900) worth of items from the Apple Store in Canberra Centre.
The 16-year-old and an adult accomplice carried out the alleged theft at 4 a.m., the Canberra Times said. Police said they were able to identify one suspect from security footage, and the suspects "dropped a bag of stolen Apple products" as they fled.
Man arrested for child pornography on iPhone blames "identity theft"
A 55-year-old Connecticut man was arrested in January for possession of child pornography after "explicit images, conversations and videos" were discovered on an iPhone found at his home. The arrest originated from a Department of Homeland Security investigation that flagged his IP address.
Per Fairfield Citizen, the man claims that "identity theft" is the reason why the explicit images and conversations were on his iPhone, but police did not corroborate that claim.
Tim Cook stalker case wasn't the first
Apple in late January received a restraining order over a Virginia woman who has been accused of stalking Apple CEO Tim Cook for over a year.
This isn't the first time Cook has had to deal with a stalker. Back in 2019, Apple also secured a restraining order against a man who had harassed Cook and other Apple executives. In that case, the man reportedly visited Cook's property on two occasions.
Man gets more than 13 years in prison for armed robbery that took iPhones
A man in the U.S. Virgin Islands was sentenced to 13.6 years in federal prison for his part in a home invasion and carjacking that involved the theft of two iPhones and an iPad.
According to the U.S. Attorney's Office for the District of Virgin Islands, the incident took place in 2017. The man, along with two co-defendants, broke into a home with a gun, threatened the couple that lived there, and later forced them into a car.
The thieves were accused of stealing $200 in cash, the iPhones and iPad, and two vehicles.
AirPods used to track pair who escaped from juvenile treatment facility
After two teenagers escaped from a juvenile treatment facility in Nashville in mid-January, they arrived in Clarksville, Tenn., and stole a man's truck.
Clarksville Now reports the owner of the truck tried to chase them but ended up tracking them through the AirPods that were left in the truck. The two juveniles were later arrested after an unrelated attempted carjacking.
Pickpockets sought in Wisconsin
Police in Whitefish Bay, near Milwaukee, are searching for three people who they believe are responsible for a pickpocket theft in the area. According to Fox 6, police believe the trio used credit cards taken in the thefts to purchase iPhones at an Apple Store and Apple gift cards at a Best Buy.
The suspects, who spoke with "Russian accents," were seen driving a car that had been rented from O'Hare International Airport in Chicago, the report said.
Man dragged during cell phone sale
Meetings in parking lots to sell iPhones often don't end well, but one such incident in Ohio in late January went especially badly. WKBN says two people showed up outside a Circle K in the town of Warren to sell a pair of iPhones to a buyer.
While the buyer was showing the seller how to transfer data, a woman driving a car nearby "put it in gear and took off, dragging the seller through the parking lot."
Man in Ireland arrested for stealing iPad from courthouse
A man in Cork City, Ireland, has been arrested after he was caught stealing an iPad, as well as a dictaphone, from a courthouse. According to The Irish Examiner, the 59-year-old man was seen by CCTV cameras and later arrested at a nearby Paddy Power's betting shop. He was charged with that theft, as well as three separate counts of stealing baby monitors.
iPhone "porch pirate" from Atlantic City arrested
Police in Longport, N.J., have arrested a man from nearby Atlantic City who they say stole an iPhone from a porch. WPG reports the man has been charged with theft, receiving stolen property, and trespassing.
The report states that the man fraudulently opened an account listing the Longport address, and when he showed up to pick up the package, police were waiting for him.
Woman tracks iPhone to Little Caesar's employee
A woman in upstate New York who thought she had left her iPhone 11 Pro Max at a local Little Caesar's tracked its whereabouts, ultimately discovering that an employee at the pizza restaurant had taken it.
According to NNY 360, the woman had even called the Little Caesar's and asked if she had left her phone there, but was told it wasn't, and even drove back to the restaurant and was told no again. But after tracking the iPhone, she discovered it was on the move, and once police were called, they traced it to the employee's home.